Spitfire Audio announces the Spring Sale 2023 – running from Monday April 24th, 2023 (10:00am BST) to Thursday May 4th, 2023 (11:59pm BST).
Save up to 60% on Spitfire bundles including three Exclusive bundles – Spring Essentials, Spring Core, and Spring Pro – as well as 40% on everything* – including libraries released in the last 12 months, Originals, and SA Recordings' libraries.
* Excludes HHDs, SSDs and The Professional Composer's Guide [see the FAQ on the Spitfire Audio website]


SAVE UP TO 60% WITH EXCLUSIVE BUNDLES:
Beautiful, Brooding and Mysterious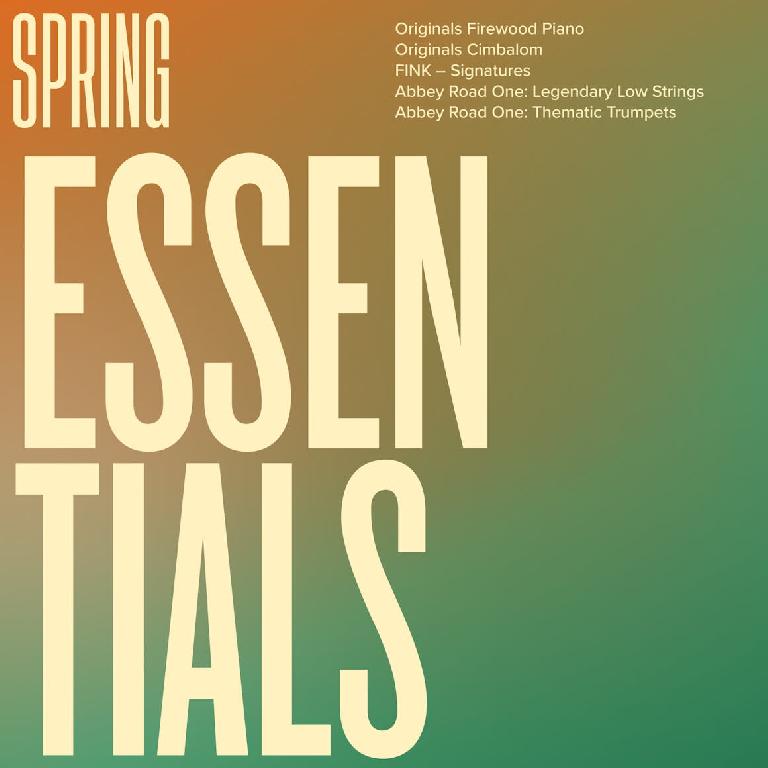 SPRING ESSENTIALS £99 / $99 / 99€
Originals Firewood Piano
Originals Cimbalom
FINK – Signatures
ARO: Legendary Low Strings
ARO: Thematic Trumpets
Essentials is a combination of incredibly inspiring libraries that work in harmony to help you create both beautiful and mysterious compositions. This eclectic collection will fuel your imagination and light your creative spark.
Originals Firewood Piano – A detailed upright piano, with a cracked bridge, creating unique resonances. Performed by Jeremiah Fraites of The Lumineers. Recorded at Colorado Sound Studios. Five presets, including Felt and Warps. Close, Room and Pad signals. Six controls and effects. Available in our easy-to-use plug-in
Originals Cimbalom – Features a shimmering, spine-tingling tuned percussion instrument, used in Hollywood scores for its mysterious, sinister sound. Cuts through an orchestra with its distinctly metallic tone. Performed by renowned percussionist, Greg Knowles (The Hunger Games). Captured at AIR Studios, London
FINK – Signatures – A definitive acoustic guitar toolkit with a human touch, full of character and sonic depth. At the heart of this sample library are three distinctive acoustic guitars, beautifully captured in microscopic detail and offering a range of classic and signature playing styles, from delicate to punchy, including pulled, plucked, muted and thumbed one-shots, pristine harmonics and more
Abbey Road One: Legendary Low Strings – Offers impact and intrigue with epic low-string performances inspired by classic legend and fantasy films. This self-contained, stand-alone library will add that unmistakable Abbey Road magic to your compositions. It also makes the perfect accompaniment to Abbey Road One: Orchestral Foundations
Abbey Road One: Thematic Trumpets – Focuses on lead lines and fanfare, this inimitable trumpet collection offers commanding presence without being piercing or clichéd. The 'Thematic' in the name suggests infinite possibilities for developing narrative structure within your compositions. From valiant, emotive tropes to menacing, antagonistic identifiers, this robust library delivers a vast array of thematic potential

Intrinsic, Detailed and Dramatic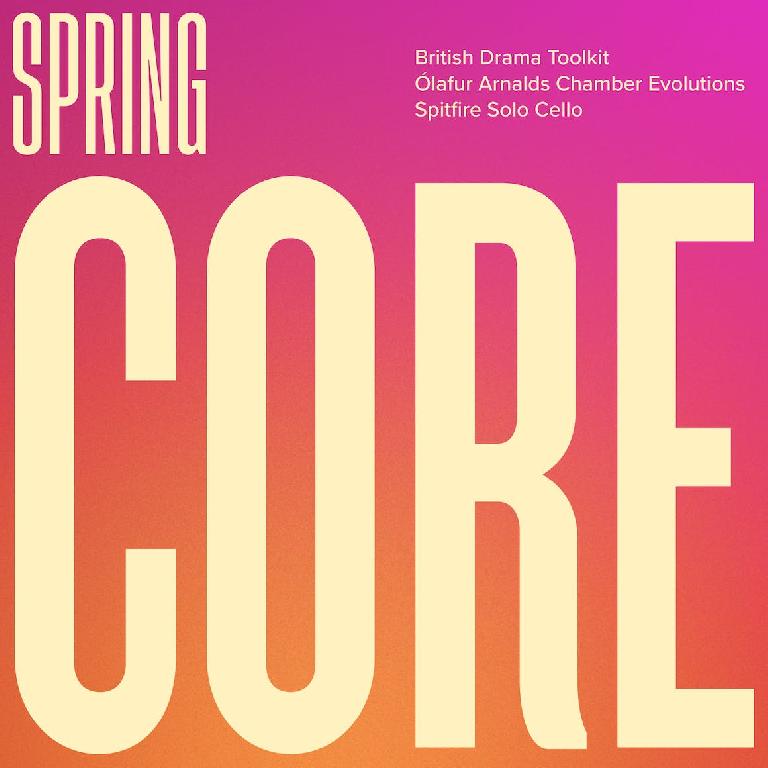 SPRING CORE £199 / £249 / 249€:
British Drama Toolkit
Ólafur Arnalds Chamber Evolutions
Spitfire Solo Cello
Spring Core gives you out-of-the-box emotion and depth with stunning intrinsic patterns to make your music soar and take your listeners to the highest highs whilst haunting them with dramatic, low timbres. Made in collaboration with award-winning composers and musicians, this passionate collection provides excitement, expression and spirit.
British Drama Toolkit – Provides an instinctive yet intense connection to the heart of your composition. Created in collaboration with composer Samuel Sim, it features an ensemble dedicated to the emotionally potent sound he is lauded for — but also presents a unique way of interacting with the players, which sets this instrument apart from anything we have created to date
Ólafur Arnalds Chamber Evolutions – Created with the BAFTA-winning Icelandic composer (Broadchurch, Kiasmos, Erased Tapes) to record an all-star ensemble performing his latest set of awe-inspiring evolutions, performing a range of fragile yet warm beautifully evolving phrases, recorded at the world famous Hall at AIR Studios, London
Spitfire Solo Cello – Contains all the techniques you need to create an ultra-realistic solo performance, including five different types of true legato: fingered legato, bowed legato, portamento legato, runs and arpeggios, as well as spiccato, staccato, tremolo, playable trills, pizzicato, Bartok pizzicato, molto vibrato, progressive vibrato and non-vibrato
Angelic, Apocalyptic and Awe-Inspiring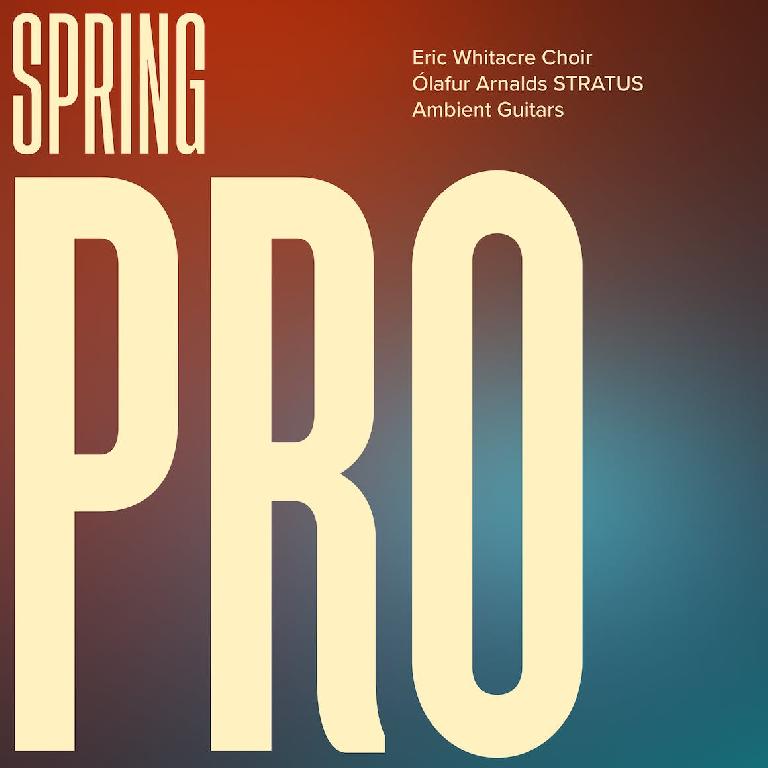 SPRING PROFESSIONAL £399 / $449 / 449€
Eric Whitacre Choir
Ólafur Arnalds STRATUS
Ambient Guitars
Spring Professional is an assembly of some of our most-inspirational libraries to-date. Created with renowned and award-winning musicians, this collection provides expressive tools, covering cinematic and punchy guitars, rhythmic and colourful piano movements and the angelic, haunting power of the human voice, all at your fingertips.
Eric Whitacre Choir – A library hard-wired to humanity that gets you to the heart of music and captures the breathtaking range of our most personal musical instrument. Crafted and conducted by Grammy winner Eric Whitacre and showcasing his elite family of singers, this encyclopaedia of the voice will enrich your compositions
Ólafur Arnalds STRATUS – A vast, dynamic instrument that will add depth, movement and colour to your music. Made in collaboration with BAFTA-winning Icelandic composer and producer Ólafur Arnalds, this versatile, multidimensional tool bends space and time through an intricate network of polyrhythmic piano performances
Ambient Guitars – A collection of inspiring and modern cinematic guitar sounds, textures and loops — from ambient to apocalyptic — created and performed exclusively by renowned guitar innovator Leo Abrahams, designed for use in film, TV and game music and especially suited to dark, urbane, indie style scores, its early incarnation is already a directors' and composers' favourite
SAVE 40% ON ALL LIBRARIES
[Including libraries released in the last 12 months, Originals & SA Recordings]
Albion Colossus [recently updated with new Evo's and eDNA content] – Our most epic library yet, this gargantuan, all-in-one toolkit pushes contrast, dynamism and intensity to eleven – elevating your scores to breathtaking new heights. Featuring two complete orchestras, chamber and symphonic, heavy chugging guitars, a diverse, hard-hitting set of percussion and drum kits, and epic, widescreen synths, and expertly crafted for ultra-modern scoring
British Drama Toolkit: Brass & Reeds – Made in collaboration with award-winning composer Samuel Sim, Brass & Reeds has a stunning sound palette of 99 patches and intricately workshopped techniques from a range of solo brass and woodwind instruments which are presented in various combinations, each offering a full spectrum of emotion and expression
Abbey Road Orchestra: High Percussion – The second instalment of our Abbey Road Orchestra series, crafted for professional composers, producers and sound designers. A meticulously curated selection of 62 percussive instruments performed by internationally renowned percussionist Joby Burgess and expertly captured in the legendary acoustic space that is Abbey Road Studio One
Abbey Road Orchestra: Low Percussion – The most detailed sample library we have ever created – the first in a brand new flagship series. It explores the timbral and textural range of 20 drums from across the orchestral repertoire and further, captured in incredible detail
BBC Symphony Orchestra Core – A full orchestra, offering a large range of instruments performing all articulations, with one mix signal. BBCSO Core has been designed for composers wanting to create instantly professional sounding orchestral music, without taking up too much hard drive space
BBC Symphony Orchestra Professional – The Professional edition is the definitive, comprehensive collection for writing professional, world-class orchestral music, featuring 67 different instrument presets recorded on world-class Millennia preamps, including groups and soloists, and 468 techniques, including 45 legatos, for each melodic instrument — as well as a staggering 20 signals
Fractured Strings – We've collaborated with Hans Zimmer's prestigious scoring collective Bleeding Fingers Music and London's finest string players to create a new kind of small ensemble library — featured in BBC's Frozen Planet II
Mercury – This samples fourteen one-of-a-kind acoustic sculptures, hand-crafted by Hollywood's premier instrument designer, Chas Smith. This collection delivers 600+ textures, tones, and pads—organic and synthesised in Solar, our new eDNA-powered plug-in
Originals Epic Choir – All the power and beauty of the human voice at your fingertips…Spitfire Audio's largest choir recorded to date, this highly anticipated library features 50 of London's finest singers, recorded in two sections (Sopranos & Altos/Tenors & Basses)
Resonate – Built in collaboration with Dame Evelyn Glennie — one of history's most influential percussionists — Resonate unlocks the other-worldly mystery, magic, and tension of orchestral percussion
Nok Cultural Ensemble - Tape Percussion (SA Recordings) – Recorded to tape at the legendary Ariwa Studios and presented in Spitfire Audio's award-winning plugin with a range of in-built FX, these sounds and textures thrum, crackle, and crash with new possibilities for modern tracks and contemporary media scores
Originals Intimate Grand Piano – A versatile, up-close-and-personal vintage Steinway Model A grand piano, designed to suit a range of styles — whether for solo composition, accompaniment, or as part of a larger ensemble