Spitfire Audio has announced the availability of HAUSCHKA COMPOSER TOOLKIT — created in close collaboration with world-renowned German composer and soundsmith Volker Bertelmann (a.k.a. Hauschka), best known for film scores such as the Oscar-nominated Lion (2016) and Adrift (2018).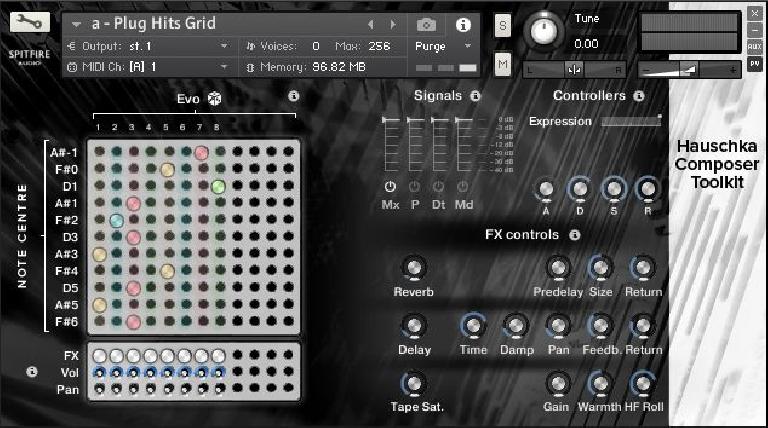 It is a multifaceted musical toolkit to add dazzling depth, tension, and texture to anyone's scoring spadework by bottling a sought-after signature sound palette, performed by Hauschka himself on a Steinway Model D grand piano with 40-plus preparations, presented in Spitfire Audio's advanced Evo Grid layout and masterful Mercury synth engine with mix-and-match multiple signal options as an industry-standard KONTAKT-powered instrument, encompassing unique soundscapes from epic industrial rhythms and thundering bass lines to offbeat, atonal plucks and beautiful, shimmering pads that truly capture the sound world and creative spirit of a true innovator.

Although Hauschka has a number of prepared piano compositions to his notable name — not least, appropriately, an album titled The Prepared Piano (released in 2005), his HAUSCHKA COMPOSER TOOLKIT namesake collaboration with Spitfire Audio is not actually a prepared piano sample library in the way that someone hearing those two words out of context could conceive it to be, but rather a creative exchange and an opportunity for its users to effectively collaborate with a one-of-a-kind composer.
The 16,000 samples-strong HAUSCHKA COMPOSER TOOLKIT can be purchased and digitally downloaded (24.5 GB) for a time-limited introductory promo price of £199.00 GBP (inc. VAT)/$229.00 USD/€229.00 EUR (inc. VAT) until July 11, 2019 — rising thereafter to an RRP of £249.00 GBP (inc. VAT)/$299.00 USD/€299.00 EUR (inc. VAT) — from here: https://www.spitfireaudio.com/shop/a-z/hauschka-composer-toolkit/