It's not often that a developer takes a software plugin, instrument or effect and turns it into a real hardware product that you can touch and feel. But that's exactly what Spektro Audio has done with its ACDGEN sequencer. Normally a Max For Live software device, this limited edition version is a real world box you can hold in your hand.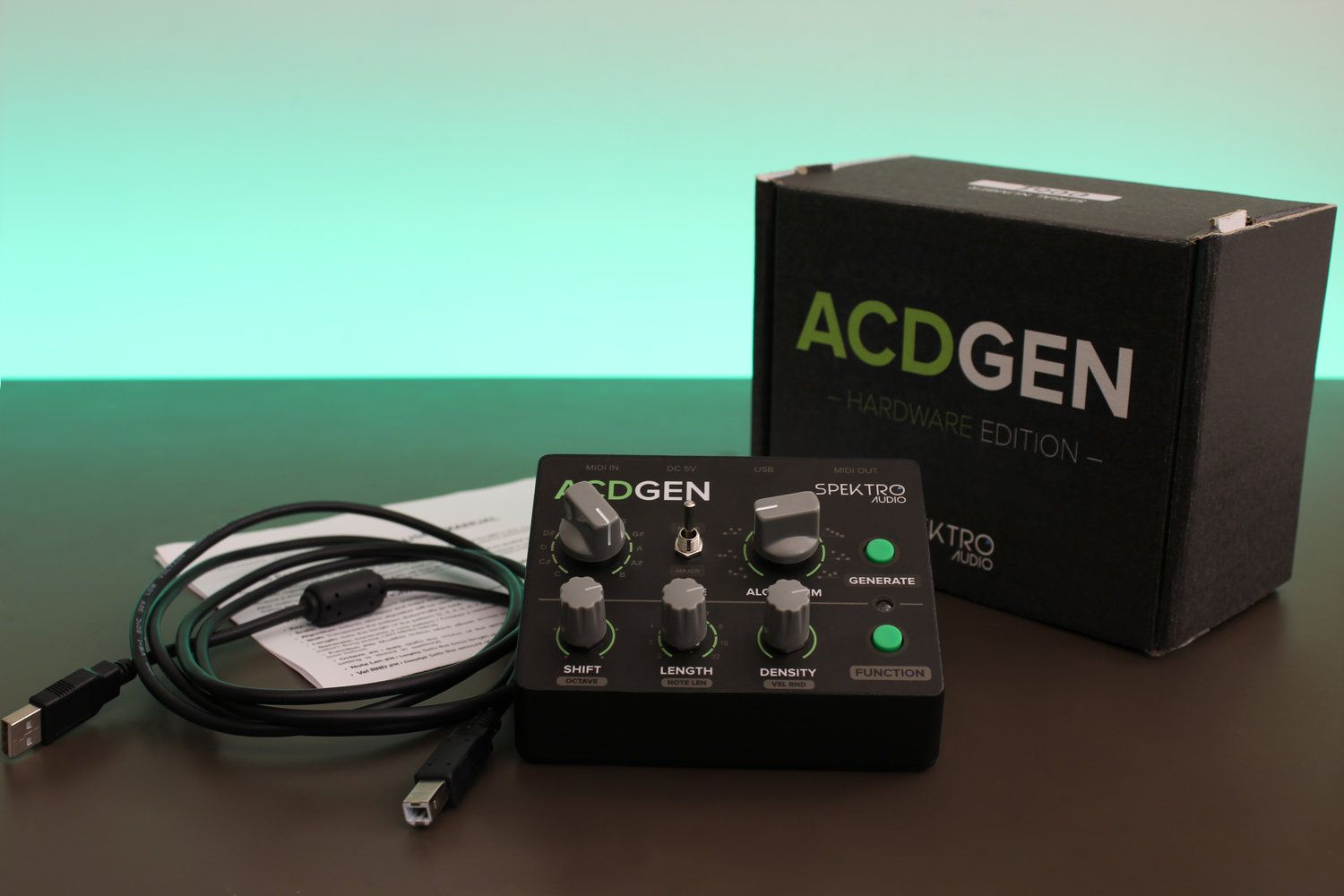 A MIDI Pattern generator which lets you use different algorithms to create 16th-note, acid-style, basslines and melodies with a push of a button and manipulate them live using the different parameters available, you can use ACDGEN to create anything from acid house basslines to lush synth arpeggios.

Besides including the same parameters available on the software version (Key, Scale, Density, Length, etc), the hardware version also includes additional features such as random MIDI velocity, Keyboard Shift, MIDI CC sequencing, Shift modes, Swing modes and more.

The hardware edition is designed and handcrafted in Brazil by Spektro Audio and Vinicius Brazil, the creator of the Vinicius Electrik Eurorack modules, therefore availability is very limited. If you'd like to purchase a unit, the developers request that you get in touch via their website.
FEATURES
• 3 Shift Modes
• Automation via MIDI CC
• Non-destructive pattern manipulation
• MIDI CC Sequencing
• Keyboard Shift (transposition via MIDI in)
• Software Customizer
• MIDI Clock sync
• MIDI & USB ports (Bus Powered)
• Easy to use interface
• 8 Modes / Algorithms
• 6 Swing Levels
• 3 Swing Modes