Spectrasonics releases Sonic Extensions
Sonic Extensions™ is an amazing new brand of innovative products built by Spectrasonics, that introduces a completely new experience for Omnisphere.
Sonic Extensions is a completely new experience for Omnisphere — an innovative brand of products built by Spectrasonics.

Each Sonic Extension focuses on a specific aesthetic with a unique interface, a vast array of stunning, next-level sounds, and purpose-built Custom Controls — an advanced way of interacting with Omnisphere.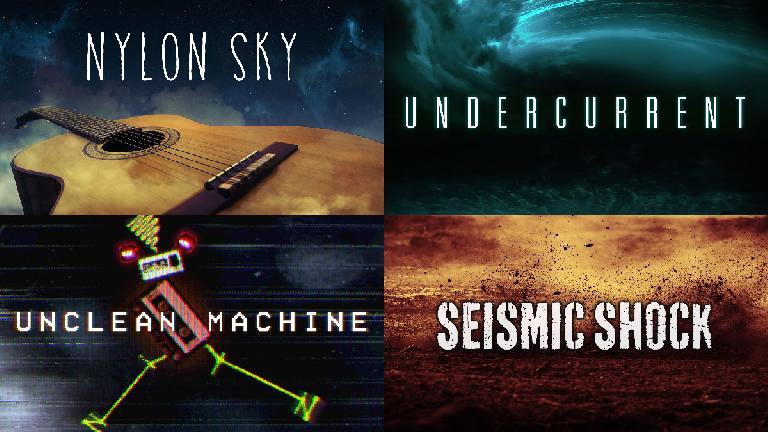 Each Extension offers...
Custom Controls: Exclusive to Sonic Extensions, Custom Controls allow for quick sound customization from a single page. Each Sonic Extensions Patch has a custom layout that has been carefully designed to provide powerful interactivity.
Deep Multisampling: Each Sonic Extension contains new, extraordinarily detailed Soundsources with state-of-the-art features. When these deeply multi-sampled Soundsources are used in combination with the Custom Controls, the Scenes, and the new FX, they make for an incredible collection of Patches — an optimum experience for Omnisphere users.
Ultra High-Quality Custom FX: Each Sonic Extension includes two Effects units designed and created by Spectrasonics. Sonic Extension effects can be applied to ANY sound opened inside Omnisphere, including your own imported audio and our Satellite instruments, Trilian and Keyscape.

Scenes: Comprising some of the most powerful features of Sonic Extensions, each Patch comes with five Factory Scenes — snapshots of the current state of the Custom Controls that multiply the sonic possibilities.
Buy 2 or more and save
Each extension is $149, and if you purchase more than one title at a time, you'll get a discount on the total price. Buy 2 at once and get 20% off, or buy 3 or more and get 30% off.
Learn Omnisphere 2 at Ask.Video
This 37-tutorial course explains the inner workings of Omnisphere 2. Master its massive library, familiarize yourself with its controls and then, take it for a sonic joy ride!