Spectrasonic Unveils Twisted Trees, a New Sonic Expansion for Omnisphere
Renowned composer, sound designer, and performer Diego Stocco has created Twisted Trees, an intense sonic world built from wood, perfect for dark cinematic production.
Spectrasonics' Sonic Extensions focus on a particular sound aesthetic, with a unique interface, stunning sounds and custom controls - an enhanced way of interacting with Omnisphere. The most recent expansion is Twisted Trees, a unique sound library that brings you into an intense sonic world built entirely from wood – and other elements of nature.
Organic Dreams & Nightmares
After many years of development, legendary sound designer Diego Stocco proudly introduces an intense new sonic world built entirely from wood! Twisted Trees™ is an endlessly inspiring tool, curated specifically for dark cinematic production. The organic heart of every sound adds a unique earthy color – whether you need a bit of mystique or when it's time for full-on terror mode. From a whisper to a scream, Twisted Trees delivers an endless experience of creative possibilities.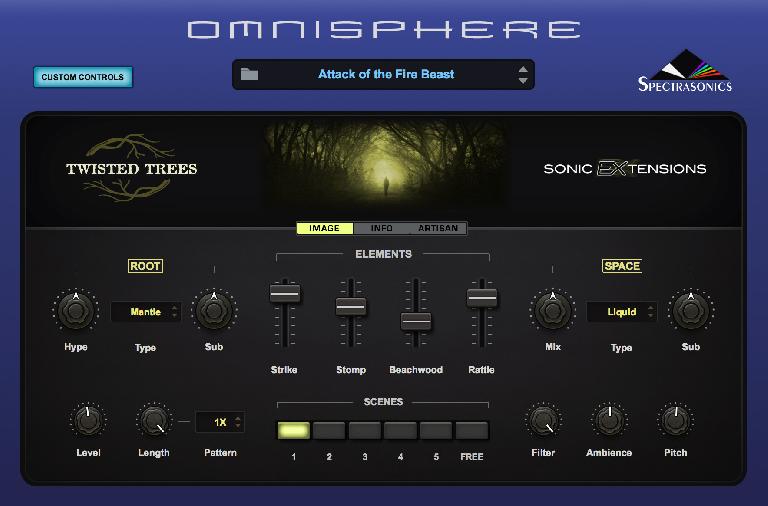 Every sound has been built entirely using wood and elements of nature, resulting in thousands of unique sounds categorized in nine different categories. With powerful custom controls for immediate sound manipulation and over 400 extraordinary new organic Soundsources, the Elements mixer allows for inspiring sound creation and automation. From deep sampled percussion to otherworldly playable textures, this is an invaluable scoring tool you will reach for again and again. The expansion also comes two new effects: "Twisted Space" (a natural elements reverb/echo effect) and "Twisted Root" (a multiband subsonic enhancer effect).
Learn Diego Stocco's Sound Design Secrets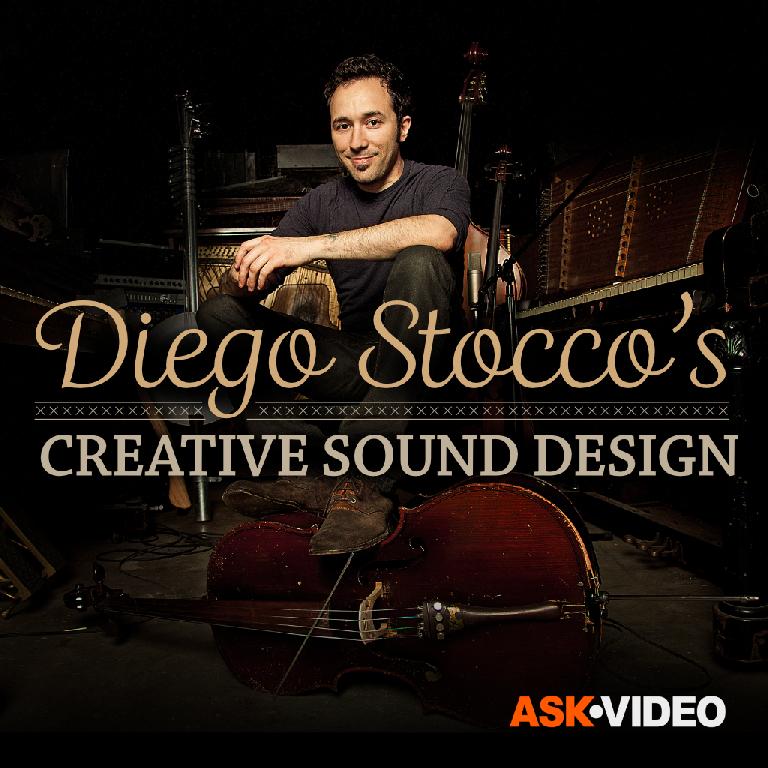 This three part course starts out with a collection of tutorials that explore rhythmic processing. Here, Diego shows you how to create a complete percussion ensemble from a single recording of guitar strings being struck with sticks. The audio processing chain that he's designed is a signal flow masterpiece. It's like he creates something out of nothing. It's truly magical.

Next, Diego takes you on a convolution journey. Here is where you learn how to create unusual and stunning impulse responses that become resonant models that you can use to further modify and convolve regular audio into morphed, spectrally sublime versions of the originals. This is not to be missed!

Part 3 of this course teaches you how to creatively capture, modify and perform sound in ways that open up your imagination like no other recording course anywhere. With his inventive microphone and acoustical recording techniques Diego, like a hi-tech, sonic surgeon, microscopically inserts microphones into places where sounds are born to capture their very audio essence. Watch and see how these close-up, molecular stereo miking techniques and acoustic processing strategies reveal audio landscapes and percussion sounds that cannot be produced any other way.