Below is some info about the iPad app… but, before you delve in and download it from the app store, take a minute to consider the unusual step of creating an app prototype in hardware (it's usually the other way round). This prototype features five chips from electronic toys and "several additional ICs in filters and triggers which inspired the creation of SoundScaper". Quite frankly I'd love to get my hands on the prototype even more than the app… ;)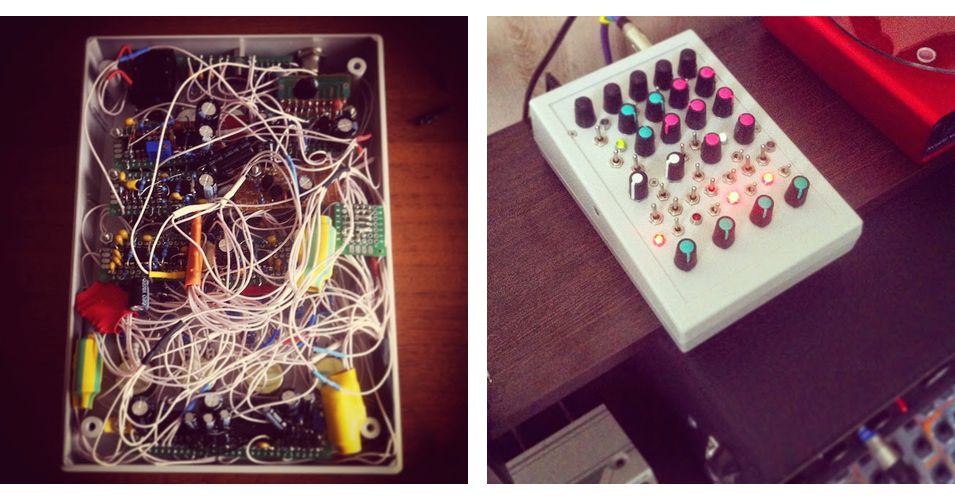 The hardware prototype for the SoundScaper iPad Circuit Bending app came first.
15 Feb, 2015–With this application you can easily experiment with creating new and unusual sounds from ordinary samples. For sound designers and those interested in creating ambient or experimental electronic music, with filtering and mixing of up to three oscillators, you can create excellent soundscapes, textures and drones for your music or for movie soundtrack or entertainment apps and games.
The oscillators, based on simulating schematics of actual 8 bit lofi sound playback chips, have circuit bending like controls that are ideal for making glitches, noises, crackles and granular sounds. Combined with the filtering and spatial mixing options, you can expand these sounds to deep and atmospheric textures. Finally you can add motion and continuous changes to your sounds via low frequency oscillators which can control the filter and mixer parameters.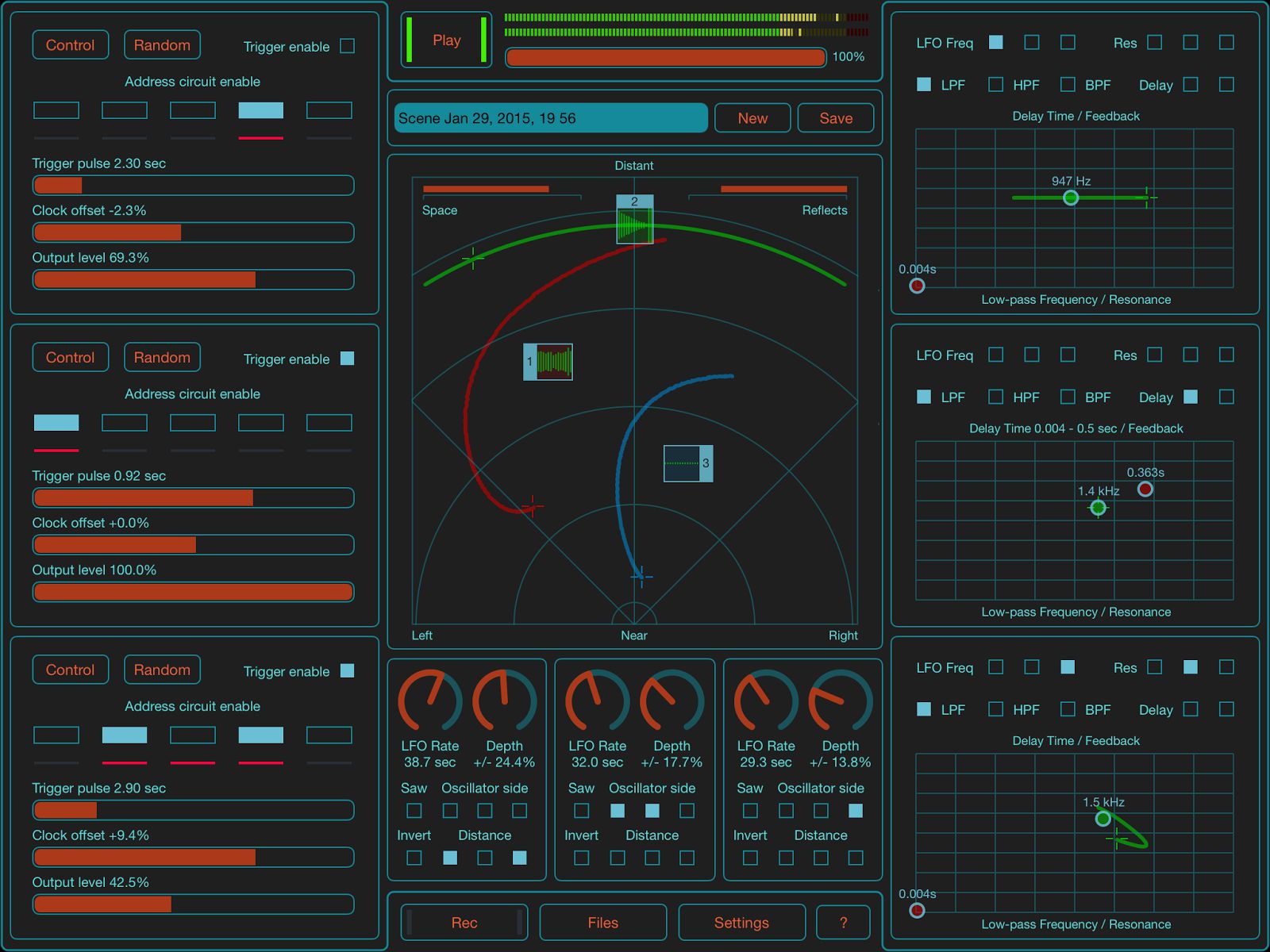 SoundScaper iPad app - if you're even remotely interested in incredible sound design textures and ciruit bending, go download it now!
Controls based on shorting and modifications of standard circuits of sound generating devices usually give random and unpredictable changes that can be very creative. The emulation of these kinds of controls within SoundScaper are very similar to the circuit bending principle but, additionally, have several advanced functions that are not easy to realize in actual devices. This allows you to make any changes in the virtual circuit on the fly and immediately hear the new sound without fear of the kinds of damage that might occur in a real device as a result of a failed modification.
What's inside:
Three sample-based oscillators with circuit bending like controls.

Three LP, HP, BP filters and two range delay for each oscillator.

Spatial mixer/reverb with side and distance for each sound source.

Three low frequency oscillators for automation mixer and filters.

Possibility to randomly generating parameters for each oscillator.

Built-in library of natural samples grouped by categories.

Scenes for storing and loading all operation parameters.

Additional features:
Possibility to download additional samples in different audio formats.

Uploading samples thru Web access, audio clipboard, from another app and iTunes.

Different color schemes available for the user interface.

Detailed application description.

Supports Audiobus with "State Saving" feature.

Inter-App audio compatible.

Requirements:
Third generation of iPad and higher is recommended (especially with Inter-app audio and Audiobus).
Web: http://motion-soundscape.blogspot.co.uk
Download from App Store: https://itunes.apple.com/app/soundscaper-experimental-sound/id945258583