The Soundmit​ - the Italian fair dedicated to new musical technologies, and ​Hackability​ the non-profit born in Turin in 2016 to bring together the skills of ​designers​, ​makers​, ​artisans​, with the needs (and inventiveness) of ​people with disabilities​, sharing that ​music is an enabling and inclusive element for disability​ and care, launch the ​Soundmit4Hackability contest to create, promote and circulate technology, products and services solutions that facilitate, in all its forms, the musical practice between people with disabilities.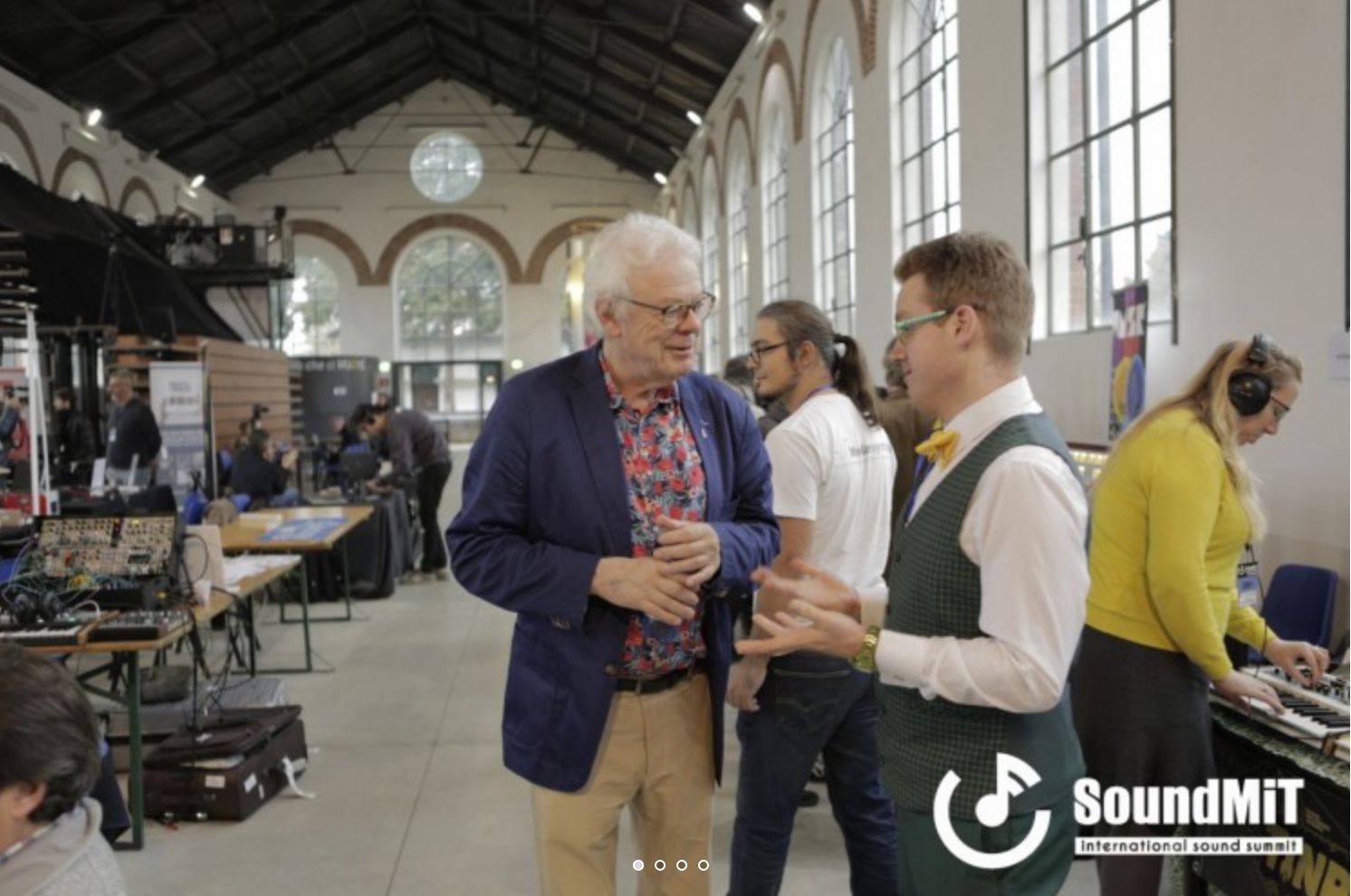 Soundmit - International Sound Summit​ is one of the most important European musical events for electronic musical instruments and new technologies. In 2018 it hosted exhibitors from 11 countries, masterclasses, showcases and talks with international guests.
Here you can meet the best manufacturers and distributors of the world together with the most qualified endorsers and teachers of the music sector. Hackability​ is a non-profit organization founded in Turin in 2016 to bring together the skills of designers, makers, artisans, with the needs (and inventiveness) of people with disabilities and to grow communities through co-design and manufacturing digital, create new, customized solutions for autonomy and care, producing social inclusion and participation.
THE PRIZE
The international call has the ultimate aim of identifying, collecting and documenting projects, often born of individual needs, that support musicians with disabilities. We are therefore talking about new musical instruments, new interfaces and new software that facilitate musical practice.
The selected projects will be put on display at the contest's booth, during the days of the fair, which will be held next November 2nd and 3rd at the premises of the Arsenale della Pace in Turin, a jury of experts commissioned by Hackability will vote on the most interesting projects on display and the one that received the most votes will be given the mention Soundmit4Hackability​ during a ceremony.
The projects, following the aims of the contest, will be released under the ​CC BY NC SA license​ on the ​exclusive platform developed by Hackability​ which will allow for greater dissemination and cataloging while ​leaving the commercial exploitation rights to the project proposers​.
The projects are candidates for a mentoring and accompaniment path offered as a prize by Hackability worth around 1000 euros, which will be offered, or in the form of involvement in work teams, or in the form of work and / or materials at one of the Hackability laboratories, as a possible support to dissemination and prototyping.
The contest aims to prototype solutions that facilitate the production and listening of music and in particular:
Modified musical instruments
New musical instruments
Deans and assistive technologies usable on commercial musical instruments
Assistive software or hardware technologies to enjoy music
Ultimate deadline for project applications: Sunday 20 October at 00.00 Participation is completely free.
SOUNDMIT - International Sound Summit
Torino - Arsenale della Pace - Università del Dialogo - ​Via Vittorio Andreis 18
Saturday 2nd and Sunday 3rd November 2019