Soundmachines Reveals New DS1DrumStation
Here's the second new product being showcased by Soundmachines at Superbooth 2018. The DS1Drumstation combines the DC1, SD1 and LS1 into a single panel product at, we hope, an attractive price.
With Superbooth 2018 just round the corner Soundmachines have teased two photos of their second new product coming to the synthesizer and music machine event in Berlin, Germany.
Soundmachines are well known for their NS1 NanoSynth, SD1 Simpledrum, MODULÖR114 analog modular synthesizer, and the new input control surface Arches.
The DS1Drumstation looks similar to the DC1 Drum Computer but with some additions, and perhaps more functionality on the way...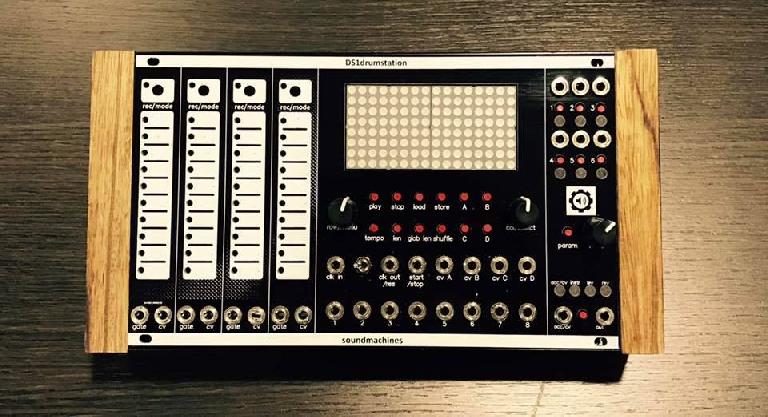 Soundmachines call the DS1Drumstation "a power-bundle of modular drumming extasy" which includes a deluxe edition case by FrapTools. Unlike the DC1 the DS1 is a self contained product that includes LS1lighstrips, a DC1 and an SD1simpledrum in a single panel with case and power supply and will be offered at a great bundle pricing!
DC1: 8 track step sequencer with individual parameters per track, 4CVin to change the parameters in realtime and to navigate through stored sequences.
SD1: A six instrument drum voice module in just 6hp! Individual instrument, level and accent amount regulation, plus a host of alternative modes controllable with a CV input including a scale-quantized synth voice! This could be either your passport to the world of modular creative drumming or a great additional bank of percussive sounds to stack up against your pre-existing drum modules.
LS1: Fingered Control Voltage Generator, CV-enabled Motion Recorder, Voltage Wiggler.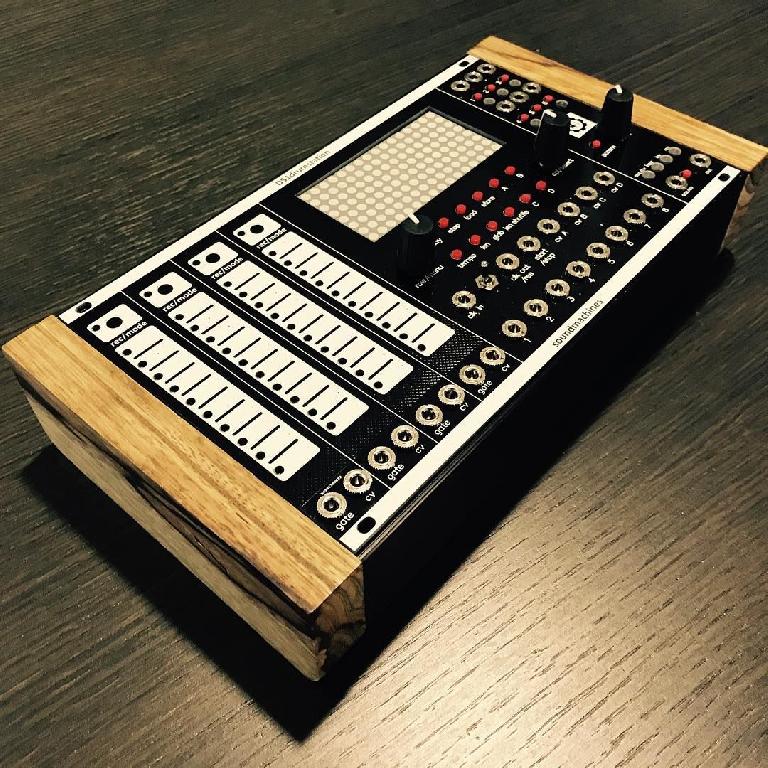 We don't know what the price or time of availability will be but expect to find out the full details at Superbooth in early May 2018.
[Via: Soundmachines on Facebook]