Hosting the first Sound Industry conference in the UK will be Bristol Women in Music. This event includes plethora of discussions, talks, interviews, and workshops with some of the top luminaries of the music industry. It's not one to be missed.
As if that wasn't enough, Kate Simko + London Electronic Orchestra (you can read our interview with Kate from October 2015) will be performing in the evening.
Here's the full details about this excellent event held in the South West of the UK.
WHAT: Sound Industry is a brand new music conference which aims to challenge and inspire individuals working across all aspects of the music business. The conference will host some of the UK's leading music industry professionals in a day-long programme of thought-provoking panel discussions, workshops, and talks. In the evening there will be a performance by Kate Simko + London Electronic Orchestra.
WHY: Too often, the music industry as a whole can feel like it is directed at - and run by - a very narrow demographic of people; Sound Industry's mission is to represent something more diverse. Hosted by Bristol Women In Music, the conference program has been curated to offer a platform for lively debate and fresh ideas that will equip and challenge people of all genders and backgrounds. In addition to examining the business side of careers in music, Sound Industry will be looking at the profession from a human perspective, with a particular spotlight on issues of musical diversity, equality, wellbeing and politics.
WHO: Speakers and panellists at the conference include Eats Everything, Jamz Supernova (BBC Radio 1Xtra), Antonia Odunlami (gal-dem), Annie Mentor (WOMAD), Dave Harvey (Team Love), Arfa Butt (MTV) and many more. There will be an evening performance by Kate Simko + London Electronic Orchestra.
WHEN: Thursday 30th March 2017. Conference: 10.30am - 6pm. Evening concert: 8.30pm - 10.30pm. Afterparty: 9pm - midnight, at The Christmas Steps.
WHERE: The Lantern at Colston Hall, Bristol, BS1 5AR
HOW: Conference tickets are available via Crack and Dice and are £20 each, or £15 for students. Conference ticket holders are eligible for discounted entry to the evening concert with Kate Simko. https://www.sound-industry.com/tickets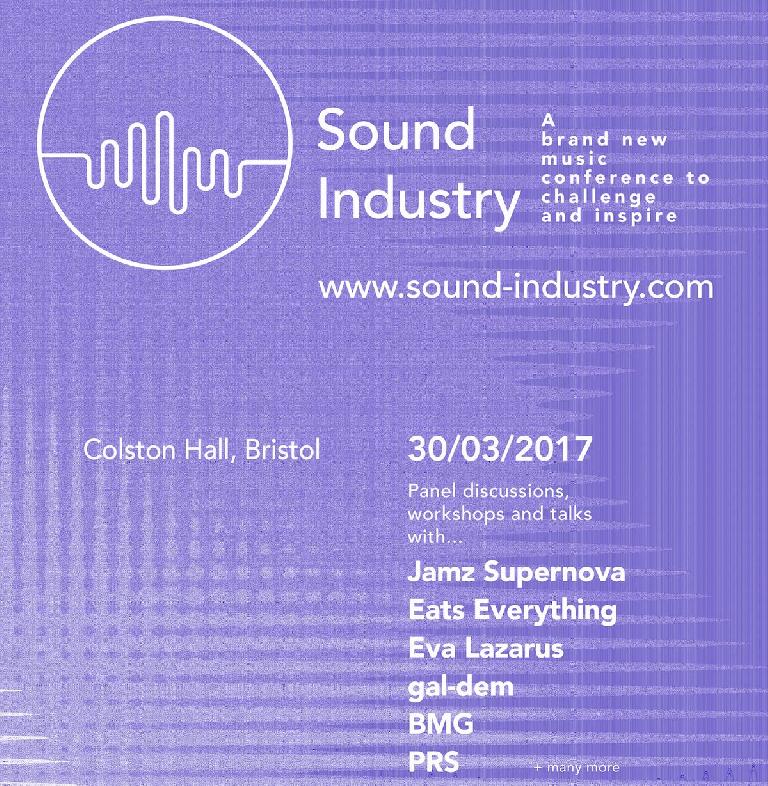 THE DETAILS
Panel #1: 'Striving, Surviving, Sustaining' - Unique journeys in music
HOST: Louise Orchard
Jacob Martin - Artist: Hodge
Javeon Mac - Artist: Javeon
Maxie Gedge - PRS Foundation
Nadine Gingell - Artist: Lady Nade
Nick Harris - NRK/NERD Label Services
Panel #2: 'A Woman's Place Is…'
HOST: Emily Cooper - Everything Counts PR/The Music Circle
Antonia Odunlami - gal-dem
Danielle Wade - BMG Publishing
Eva Lazarus - Artist
Keira Sinclair - POLY.artists
Sammy Maine - Bristol Live Magazine
Panel #3: 'Music & Mind' - Resilience in a creative industry
HOST: Duncan Harrison - Crack Magazine
Claire Scivier - Artist coach
Danielle Moore - Artist: Crazy P
Gabby Chelmicka - BIMM
Solomon O.B - Artist
Panel #4: 'Creative Privilege' - Opportunities for all?
HOST: Antonia Odunlami - gal-dem
Annie Mentor - WOMAD, Afrika Eye
Arfa Butt - MTV talent director
Dave Harvey - Team Love
Rider Shafique - Artist, Young Echo
Artist Interview #1
Eats Everything - Producer/DJ
Grade Management
Artist Interview #2
Jamz Supernova - BBC Radio 1Xtra
Mia Zur-Szpiro - Stamp The Wax
Workshop #1 - Logic Production
BAFTA nominated composer Tony Briscoe presents a hands-on production workshop using Logic Pro X. Each student will be provided with their own production workstation and taught the basics of how to build and record tracks.
Workshop #2 - Ableton Production
A workshop hosted by producer and DJ Estelle Rubio and Miss Chivers covering the basics of creating tracks using Ableton.
Workshop #3 - Introduction to DJ-ing
An informal mix session hosted by Bristol Women in Music's 'Mix Nights' mentors Daisy Moon, Em Williams, and Danielle Doobay offer an introduction to DJ-ing in an encouraging, relaxed and welcoming environment.
Lunchtime Performers
Lady Nade
Solomon O.B.
Jausme
EVENING CONCRT - Kate Simko + London Electronic Orchestra: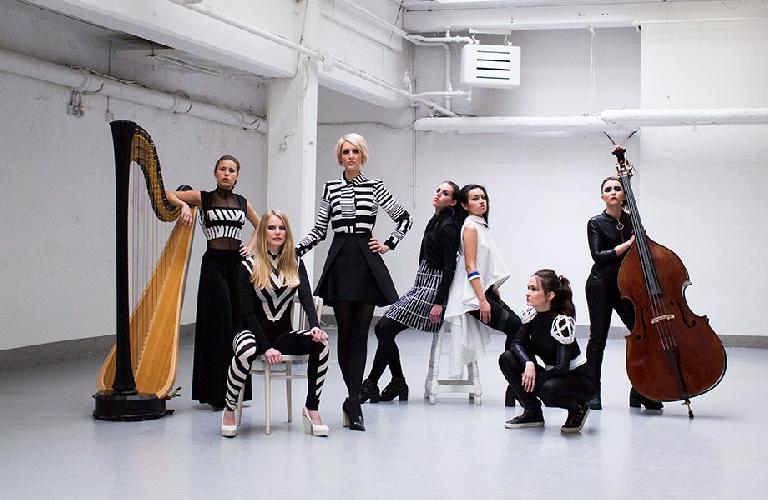 Kate Simko and her innovative project 'London Electronic Orchestra' perform a live showcase of material from their 2016 self-titled album released by The Vinyl Factory. The Chicago native intricately fuses her background as a classical pianist with her passion for electronic music in a sound bed of rich textures and crystalline melodies.
Support: Kayla Painter
Time: 8.30pm - 10.30pm
Venue: The Lantern @ Colston Hall, BS1 5AR
AFTERPARTY
Time: 9pm - midnight
Venue: The Christmas Steps, BS1 5BS
Free entry