Recently, while listening to a bit of music on a sultry, summer afternoon, I came across Lil' Wayne's How to Love. As I was listening, I couldn't help but admire the minimal, catchy beat, the soft synth lead humming over the top occasionally, and the gentle strum of the guitar. It's the kind of track you really do want to hear on a hot summer night. It speaks of love, longing, passion, and more.
Listen to Lil' Wayne's 'How to Love' on iTunes here.
As I reminisced about my past loves, I started to notice something a little familiar about the guitar being strummed. Almost as if I'd heard it somewhere before. Don't get me wrong, I'm not against Lil' Wayne using some canned guitar somewhere. It's not like I haven't in the past. However, it was starting to bug me.

Later on in the day, while working on some Reason-related writing, I came across a loop that sounded very familiar to Mr. Wayne's dreamy strum... and... actually... it was the same strum. But wait, it's not that simple. It's not actually just one strum. In fact, it's a series of strums being played in a Dr. Octo Rex...
Lil' Wayne really knows how to use his gear. In this particular tutorial, I'd like to show you how to play drums and guitar like Lil' Wayne, in Reason!
Step 1 - Create Your Beat
First, create a Redrum for yourself. On this particular Redrum, load up the patch Abtract Hip Hop > Abstract Kit 09. This isn't the exact same kit, but it's very close to Lil' Wayne's and will easily give you the same feel.

Next, you'll want to create this beat at 77 bpm for your Redrum: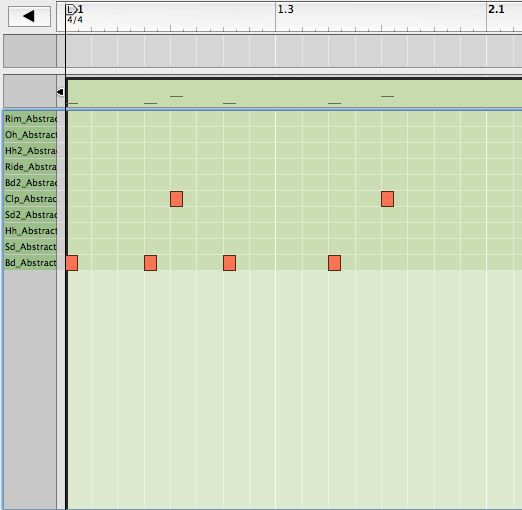 Copy this drum pattern 4 times in the Reason sequencer: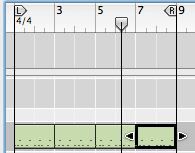 It will sound like this:
Step 2 - Create Your Guitar
This is where the magic comes in to effect. I had to match each chord, and then try to figure out through transposition how each chord was setup.
In Reason, create a Dr. Octo Rex. The slots will be loaded in this order:
AcGt_Slow_C_70

AcGt_Slow_G_070

AcGt_Slow_Gm_070

AcGt_Slow_G_070


Next, transpose each loop accordingly:
AcGt_Slow_C_70 Transpose -1

AcGt_Slow_G_070 Transpose -1

AcGt_Slow_Gm_070 Transpose +1

AcGt_Slow_G_070 No transpose

To do this, select the loop to transpose, and adjust the loop transpose knob for each loop.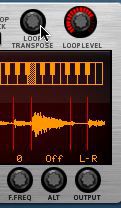 Step 3 - Record Your Guitar
With the Dr. Octo Rex lane selected, press the 'Create Pattern Lane' Button.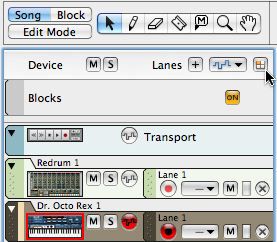 Next, draw 4 boxes with the pencil tool in the pattern track lane.

Assign each box to loops numbered 1-4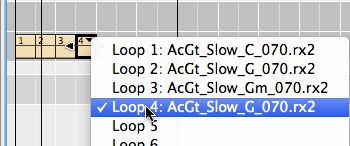 Copy the four boxes again to the next 4 measures.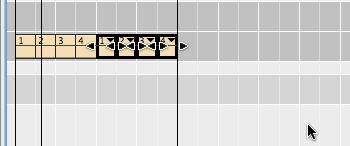 Press play and listen to the sunny, summer Lil' Wayne ditty echoing back at you... and, don't feel like you have to use only this progression. Experiment, you may find one that you like even better for an entirely new romantic epic.
Get the low-down on all you need to create great music in Reason with these tutorials.