British microphone brand Sontronics has announced a very exciting new product to widen its range yet further: the Sontronics Podcast Pro, developed and hand-built in Sontronics' UK HQ.
Available in red or black, the Sontronics Podcast Pro is a dynamic microphone that's been designed specifically with podcast, broadcast, radio, gaming and voiceover applications in mind.
The Podcast Pro has a tightly focused supercardioid pickup pattern, giving excellent clarity and depth with superb side rejection. Its three layers of internal protection and integrated fine-mesh pop filter provide superb control of extraneous noise or rumble and also help control unwanted sibilance or plosives.
The Podcast Pro is guaranteed to give superb professional-quality results on any spoken (or sung) voice, whether you're broadcasting from a professional radio studio or recording podcasts on the go or in a home set-up. In fact, initial independent tests have found the mic to have a clearer, cleaner and deeper sound than most podcasting mics on the market, and its performance is higher than microphones that cost three, four or five times the price.
Easy to set up and position, and compatible with any desktop or floor-standing mic stand, the Podcast Pro's XLR connection allows you to plug straight into your interface, soundcard or mixer, or it can be connected directly to a laptop or games console via an XLR to USB cable, and be ready to go in seconds.
The Sontronics Podcast Pro is supplied with its angled yoke mount and the microphone is covered by Sontronics' unique Lifetime Warranty.
Whether you're recording for podcast, radio, voiceover or even capturing instruments, the Podcast Pro will deliver the best results, every time.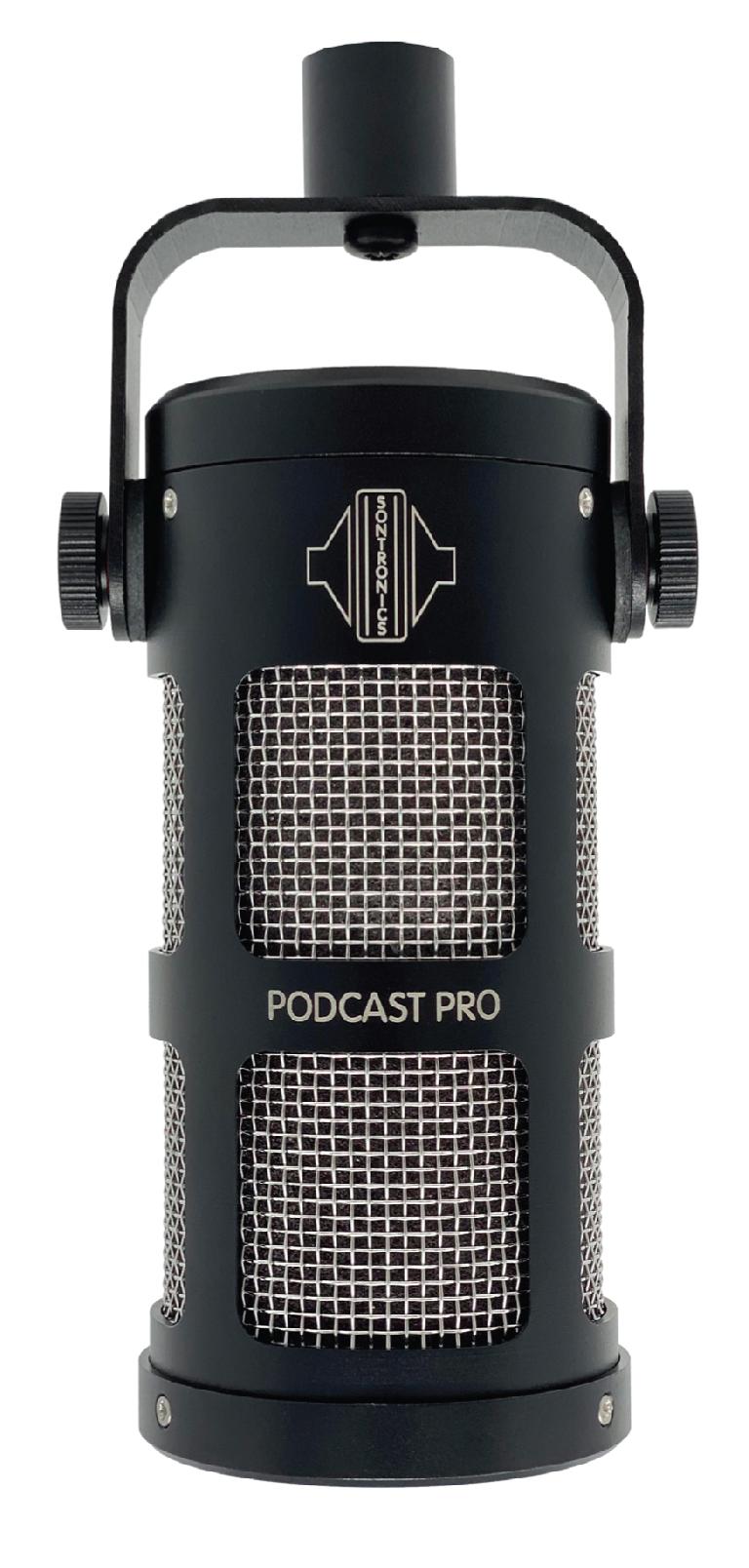 HIGHLIGHTS
Dynamic microphone
Specifically designed for podcast, broadcast, radio, voiceover and gaming
Focused supercardioid pickup pattern
Excellent side rejection
Captures superb clarity and depth
Inner acoustic baffling reduces noise and sibilance
Fitted with integrated pop filter
Available in black or red
Covered by Lifetime Warranty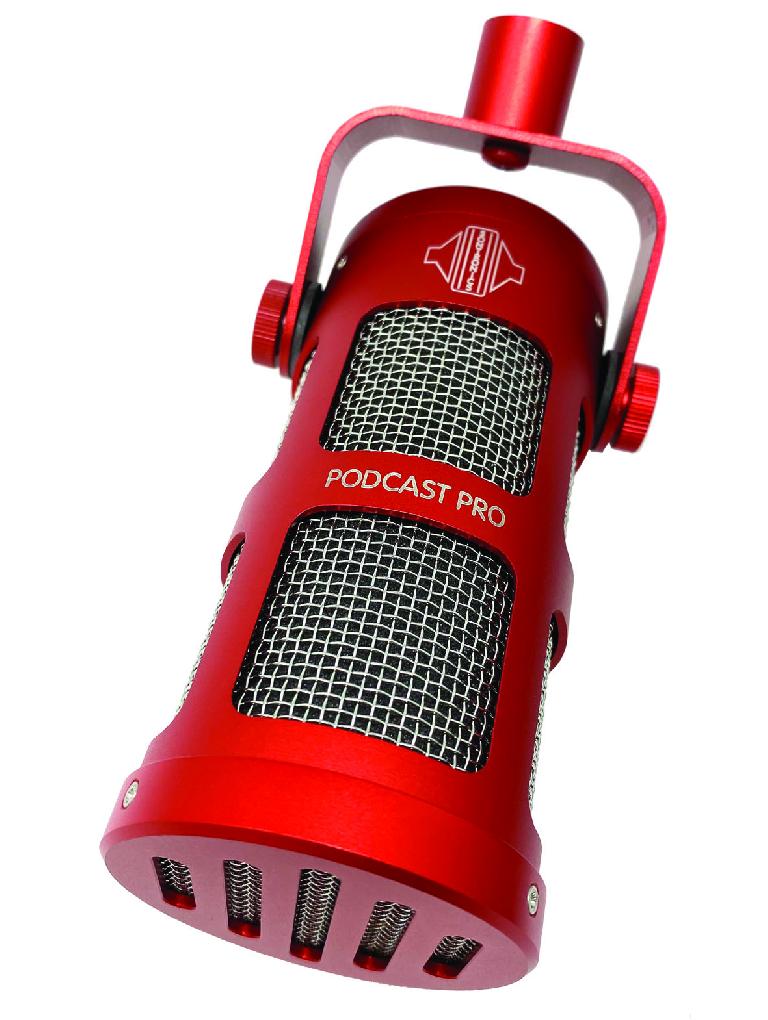 TECH SPECS
Microphone type: Dynamic
Polar pattern: Supercardioid
Frequency response: 50Hz - 15kHz
Sensitivity: -50dB ±2dB
Impedance: ≤600 Ohms
Connector: Three-pin XLR
Power: Phantom power NOT required
Dimensions: 180 x 82 x 60mm
Weight: 310g
Price: UK £99 • US $149 • €99 EUR