iOS is the perfect platform from which to wirelessly control other devices and particularly DAWs running on your Mac or PC. Knob Lab is an app for all recent iOS devices that can control all major DAWs using CoreMIDI over USB, wi-fi, Bluetooth or virtual MIDI running inter-app. With the relevant hardware adaptor it can even send MIDI down a cable to a synth or any other compatible device.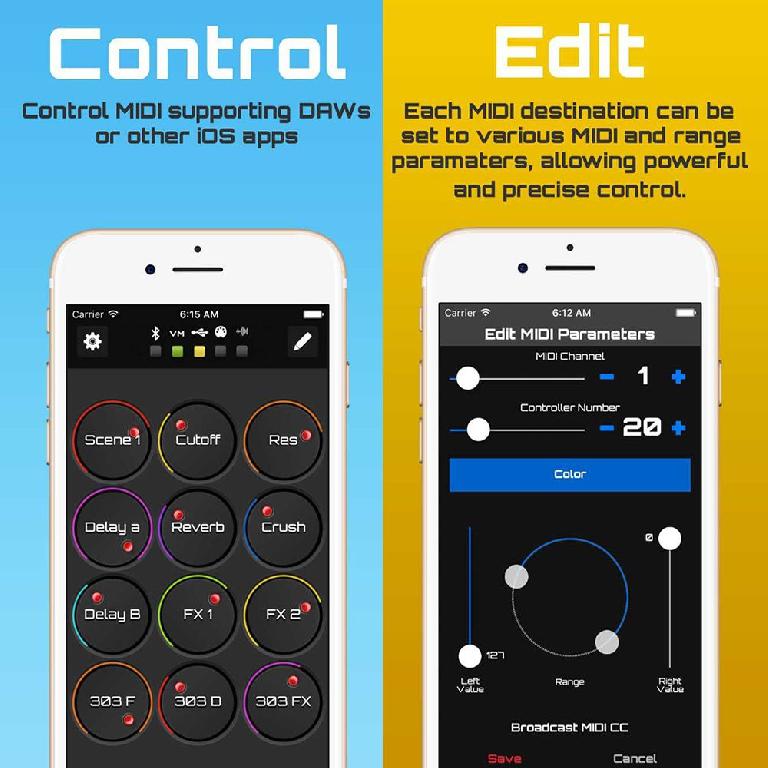 This latest 1.6 update introduces multi-output MIDI connections via Audiobus as well as UI enhancements. The app's other capabilities include:
Audiobus compatibility
USB connection - Connect via USB to Mac clients
Virtual MIDI - Control other iOS apps from Knob Lab
WiFi connection - Connect to a PC or Mac using WiFi
Bluetooth connection
MIDI layering - Control multiple MIDI destinations from a single knob. Perform complex controls with a single knob rotation.
The app can be downloaded for free from the App Store here. Unlocking more knobs and layouts is done via in-app purchases though these are priced at around $0.99 only.
Find out more about Knob Lab on the product homepage here.