October 2017 - Sonarworks has released its fourth generation acoustic calibration software, Reference 4 - which delivers reliable monitoring to even more sound engineers, producers and musicians.
Adored and relied on by thousands of studios around the globe, Sonarworks software removes sound coloration from monitors in purpose built control rooms as well as more down-to-earth locations. 96% of Sonarworks' clients agree that they feel more confident working on the gear they already have. With the new Reference 4 even more music creators can focus on creating music instead of worrying about their equipment.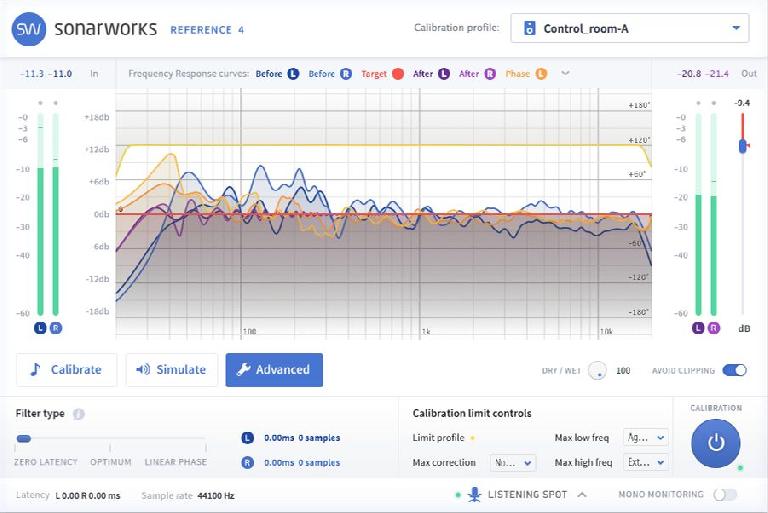 Reference 4 introduces zero latency to the already impressive feature list Sonarworks' users have grown to love and rely on. No extra latency means that the Reference 4 plug-in can be used for vocal and instrument tracking. Finally, musicians who demand instant response on their input will be able to fully rely on their monitoring.
Our supported headphone library has grown to 101 models. Old profiles have been updated for even better accuracy, due to improved measurement technology and vastly larger measured sample sizes. The speaker measurement module has been improved for even better usability, so everyone can reliably measure their setup in less than 10 minutes. By the end of 2017 the speaker measurement module will be updated with an overhauled averaging algorithm to better account for different sweetspot distances from monitors. All Reference 4 users will get this feature for free.
Sonarworks Reference 4 Headphone Edition is available for 99 USD/EUR and the Studio Edition starts at 249 USD/EUR. Both packages now feature Systemwide, making it an even better value. The plug-in for digital audio workstations (DAWs) is offered in AU, AAX Native, RTAS and VST standards and compatible with both macOS and Windows.