Sonar DAW Is Reincarnated As Cakewalk by BandLab... And It's 100% FREE
When BandLab announced they were saving Sonar from extinction there were questions and concerns. Having answered those in the Cakewalk forums a new version of this DAW is available now for FREE!
Editor's Note: Scroll down for a message from Meng from BandLab where he goes into some depth about the new Cakewalk free DAW and how it affects existing Sonar users, etc.
You may recall the sad news back in November 2017 when Gibson brands Inc announced they would be discontinuing development of the popular, Windows-based DAW, Cakewalk Sonar just four years under the Gibson umbrella.
Then there was the much happier and brighter news when BandLab revealed they had acquired Cakewalk from Gibson and were planning on evolving the popular DAW, Sonar. Yes, the Windows DAW was truly back from the dead.
Well Sonar fans your day is about to improve with the new that just 5 weeks after acquiring Sonar, BandLab are releasing a new version, simply called Cakewalk by BandLab, for free. Yes, free as in you, me and everybody pay nothing for a mature, full-fledged, kick-ass DAW for WIndows.

So let's take a look at what's new in BandLab Cakewalk according to the official press release:
SINGAPORE, 4 APRIL 2018 — Today, BandLab Technologies launched early access to 'Cakewalk by BandLab' – replacing SONAR, the iconic DAW developed by Cakewalk Inc. This highly anticipated product release follows BandLab Technologies' announcement just last month that it had acquired all of Cakewalk's IP and certain assets from Gibson Brands.
The new successor to the legendary DAW is available to download for free now at https://cakewalk.bandlab.com. The revived DAW includes all core premium features of SONAR Platinum such as the award-winning Skylight user interface, flexible ProChannel modules, and powerful end-to-end 64-bit mix engine.
CEO of BandLab Technologies, Meng Ru Kuok said, "We are excited to be able to continue development of SONAR in its new guise as Cakewalk by BandLab and have an aggressive feature development roadmap ahead. We are making the software completely free to use to ensure that anyone, regardless of their resources, technology or stage in their career, can have access to the highest level of professional music production tools. This is part of our ongoing effort to empower musicians to make and share their music around the world. Professional products like Cakewalk are essential to those who make their living in music production and the natural next step for musicians who use platforms like BandLab to simplify their creative and collaborative process. We are very excited by the potential of Cakewalk by BandLab and think that many creators will benefit from access to a professional DAW with a long history of empowering music makers."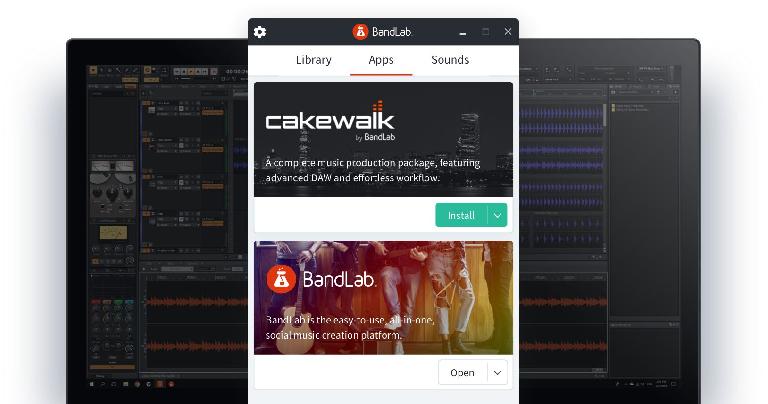 Cakewalk by BandLab will continue SONAR's track record of world-leading innovation for creatives using Microsoft Windows. Pete Brown, from Microsoft's Windows and Devices Group, said "We're thrilled that Cakewalk has found a new home with a company that understands the musician community, and that cares sincerely about digital audio production. Cakewalk has been a great partner, working to make their DAW better for their customers by quickly adopting new Windows features like pen, Bluetooth MIDI, multi-touch, Dial, and more. We look forward to working closely with BandLab to continue this innovation." Cakewalk by BandLab will support pen, touch and Surface Dial throughout the user interface.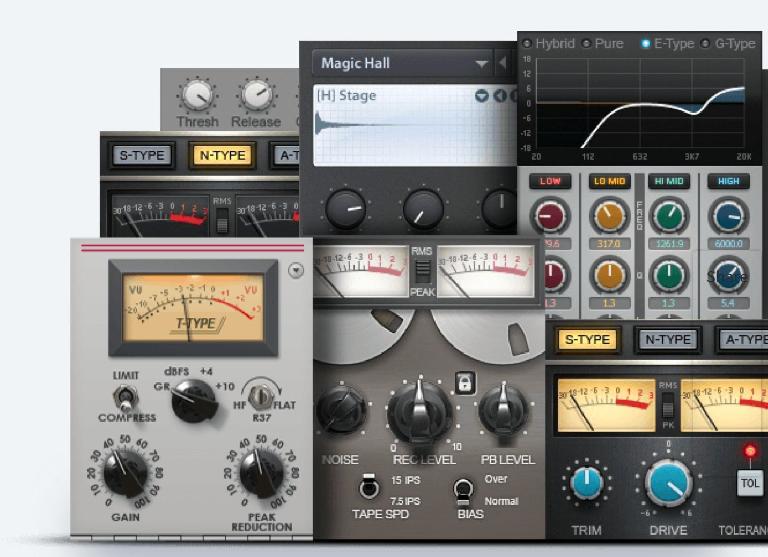 The Windows version of Cakewalk by BandLab is available to download now. For more information visit https://cakewalk.bandlab.com.
Main Cakewalk Features At A Glance:
64-bit Mix Engine: The first to offer this precision audio technology, SONAR's advanced 64-bit mix engine delivers clean, dynamic, accurate mixes every time.
Touch-Enabled: Another industry first, SONAR's compatibility with touch devices adds analog feel and workflow-enhancing efficiency.
Resampling: Never worry about signal degradation again. You can always be sure your plug-ins are outputting the highest quality audio possible.
Windows 10: Compatibility comes standard. We're always on top of our game, ensuring support on all the most current Windows platforms.
VST3 Support: SONAR supports the most stable, accurate, and efficient plug-in format for Windows machines so you can use more FX and synths in your project.
ARA Support: Harness the power of Audio Random Access for seamless integration of powerful and modern editing tools.
Price: FREE!
Available: Now
Web: https://www.bandlab.com/products/cakewalk
Meng, CEO of BandLab, took to the Cakewalk forums to post this detailed message about the new version of Cakewalk and what it means for existing and new users:
"Firstly, thank you to everybody here for your incredible support in the last month (and a bit!).
As you might have guessed, it's been a busy few weeks for us at BandLab. On top of maintaining the steady flow of feature releases that we consistently do on BandLab every week, the whole team has been working tirelessly to pull together the new flagship, streamlined version of SONAR so that we could get it to you ASAP.
"We have an aggressive vision here at BandLab – and that is a world in which there are no barriers, physical, geographical or technical to the making and sharing of music. For the millions of creators already on BandLab in more than 180 countries around the world – this vision continues to develop every time we push a new release.
"For the professional musicians who use our platform, access to a complete toolset is a key part of this vision and this release is one of our biggest yet. The big news is a business model change that is only possible because of our ecosystem – we're releasing the entire feature set of SONAR Platinum (sans certain 3rd party plugins and content) in its new form of Cakewalk by BandLab completely free.
"We want anyone to have access to the highest level of professional music production tools in the same way that we empower musicians to make and share their music around the world with BandLab's creation, collaboration and social tools.
"Cakewalk by BandLab has all the premium features of SONAR Platinum that you know and love but we've also added some small new features for now: you now have the ability to replace Track Templates and enjoy a theme-capable Piano Roll View (easier on the eyes for those late nights). These are just two quick additions – there's a lot more coming based on your feedback and I'm confident you'll be excited about what's on the horizon.
"Existing Platinum users: all previously purchased third party bundles, plug-ins and instruments already installed on your system should automatically integrate with Cakewalk by BandLab. If you have all your third party products and plug-ins previously downloaded from the Command Center, everything should work seamlessly.
"People who are downloading Cakewalk by BandLab or experiencing SONAR Platinum's features for the first time (not relevant to many people in this forum, but still including it to cover all bases!): we have removed certain 3rd party plug-ins and content that we felt were unnecessary and/or not feasible to be released in this first version. Updates will come and more features and content will be available in the core pack. For now, check out the Sounds tab on BandLab Assistant - there are thousands of loops available there - just drag and drop. ;-)
"For anyone concerned that downloading Cakewalk by BandLab via BandLab Assistant might mess with your system or existing software – we've put a lot of effort into making sure that it doesn't affect previous SONAR installations - Cakewalk by BandLab and previous versions of SONAR can run on the same machine with no issues. That said, there will be no more updates released for legacy SONAR products. As always, keep in mind that if you make changes to your operating system, this could affect performance of any legacy products as updates won't happen in the future.
"Many thanks to everyone who has already signed up for a BandLab account. As mentioned before, it will be necessary for tagging other purchases you have made in the past - for example, the next iteration of Rapture will not be released for free when it is ready unless you are an existing owner and eligible for a crossgrade. Having your obsolete Cakewalk ID linked to your BandLab Account ensures that we can verify your previous purchases, and any future upgrade or cross grade opportunities are available to you. For those who haven't signed up yet, you'll also need a BandLab account to install and authenticate Cakewalk, as well as to receive future updates and new releases.
"On a side note, we've also been busy organising some Cakewalk swag (featuring new and vintage looks) to celebrate the launch and offer something fun for some of you lifetime Cakewalk fans. We've souped up our Tip Jar and released an early version of our upcoming Rewards feature, and you'll visit this page once your install has started. A reissued version of Noel's famous Cakewalk mug is there as well as some other swag - I'll add the link in a second, we're just updating some photos! There is no obligation to send a tip.
"I want to thank all of you for your support, your encouragement, your feedback and suggestions. We are constantly humbled by the passion and wealth of knowledge among the Cakewalk community. We are so proud to be able to continue development of SONAR's core feature set as Cakewalk by BandLab and are committed to investing in this excellent product - we will continue to innovate to ship new and improved features as we do with all the products we develop.
"We hope that you, the dedicated core of long-term SONAR users, will be able to keep creating music with your preferred workflow for decades to come – and that a whole new generation of music creators, artists and producers will be introduced to this fantastic professional music software.
"I hope you're as excited about the future as we are. Please jump in and explore Cakewalk by BandLab – for existing SPLAT users, you'll find it very comfortable and I hope we've alleviated some of your worst nightmares. For those of you that never could justify spending on an upgrade – welcome to the real deal :-) In the coming days and weeks, there's much more I will share and I'm sure you'll discover some of the other things you can do with BandLab Assistant and maybe try out BandLab too, if you haven't already!Happy downloading and music making! Long Live Cakewalk!

With love,

Meng

p.s I meant it when I said we were baking something special up for you!

p.p.s RIP the runner up names of TDFKAS, BONAR, LabraDAWr and BADASS