Linköping, Sweden, August 30th, 2019: If there was a hierarchy of analog studio gear (and let's face it, there kind of is) it'd be hard to dispute the Chandler Limited® Curve Bender 's claim to the throne. Among analog mastering grade equalizers , this one's about as blue-blooded as they come.
With tremendous pedigree, huge yet controlled power, and most importantly, exceptional sound quality, thanks to component-level modelling of the original germanium and inductor circuits , the Curve Bender reigns supreme over the domain of tone-shaping in analog mastering .
This magnificent mastering grade equalizer is based on desk
circuits from the world-famous Abbey Road Studios in
London, used to create albums of genuinely legendary status,
such as Dark Side Of The Moon by Pink Floyd, and Abbey Road by The Beatles. And as with any truly supreme successor to a noble line, it builds on the greatness of its ancestors.
The Curve Bender has more bands (four, compared to the original console's two), more fixed filter points (a huge fifty-one, up from just nine, chosen and designed in the image of the original circuits by Chandler Limited founder, Wade Goeke), more Q and gain options , and added low and high pass filters , making the unit a mastering powerhouse without sacrificing the exquisite analog sound-flavor which made it a leader.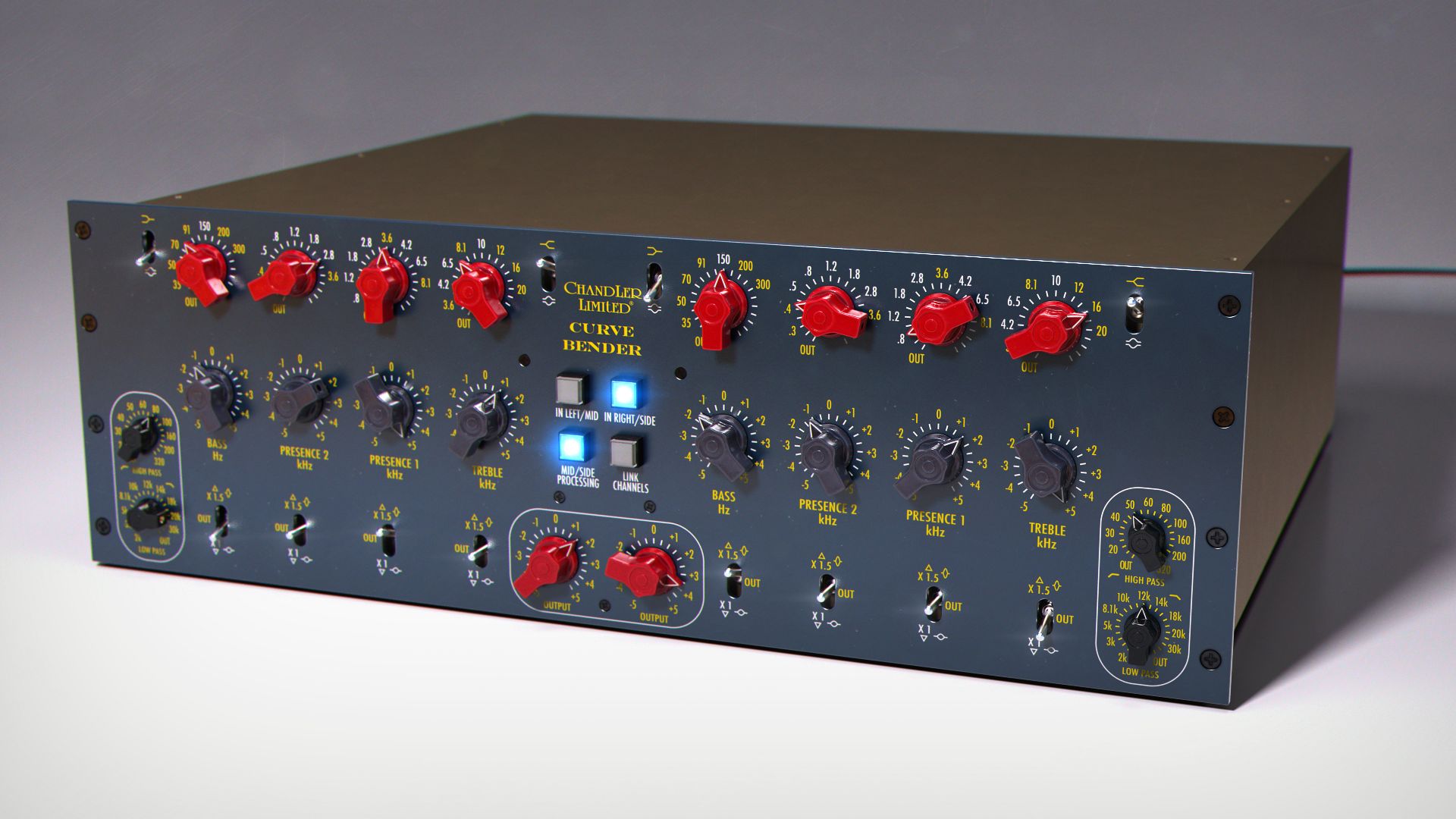 In software form, the Curve Bender plug-in not only allows the user the luxury of using this crown-jewel mastering equalizer in multiple places in the same mix (across instrument groups AND the master bus, for example), but also adds functionality to the original hardware, with Mid/Side processing and channel linking .
The Curve Bender is perfect for gently sculpting the entire mix , with never a hint of harshness despite its endless power. It's the one true sovereign of analog mastering equalizers.
Features
Mastering grade analog equalizer 

Silky top-end and tight lows 

Based on legendary British console EQ circuits used on innumerable classic records 

Improved with more bands, more filter-points, greater gain and Q flexibility, and 
additional low and high pass filters 

Added Mid/Side processing and channel linking in the plug-in 

Subtle yet authoritative; carefully considered curves and exceptional quality mean you 
can boost with confidence 

Set it and forget it – it always sounds good 

Use on master bus, instrument groups, or even individual tracks – it's great on vocals 

A real crown jewel in your collection