Linköping, Sweden, November 20, 2017: Softube is proud to announce the phaser that has it all, the only phaser that could please Paul Wolff: the Fix Phaser! This complement to Softube's existing modulation offering, the top-notch Fix Flanger and Fix Doubler plug-ins, is the ideal way to create subtle movement and texture in a string section or synth pad, wash a drum kit in stratospheric swirling attitude, create a throbbing, oscillating vibrato in a vocal, or simply swoosh and whoosh things to your heart's content. Never again will you reach into the toolbox and find an empty space where your spaceship should be.
But What Is It?
Fix Phaser is an audio effects plug-in that creates texture and motion by dynamically phase-shifting copies of your signal and blending them with the original sound.
Classic deep phasing effects for instruments
Chasing stereo mode for rotating effects
Wide mode converts mono to convincing stereo sound
Vibrato type effects when used fully wet
Can add movement and depth to static sound
Can easily be synchronized to your DAW tempo, and ease your mixing through variable stages and different stereo modes.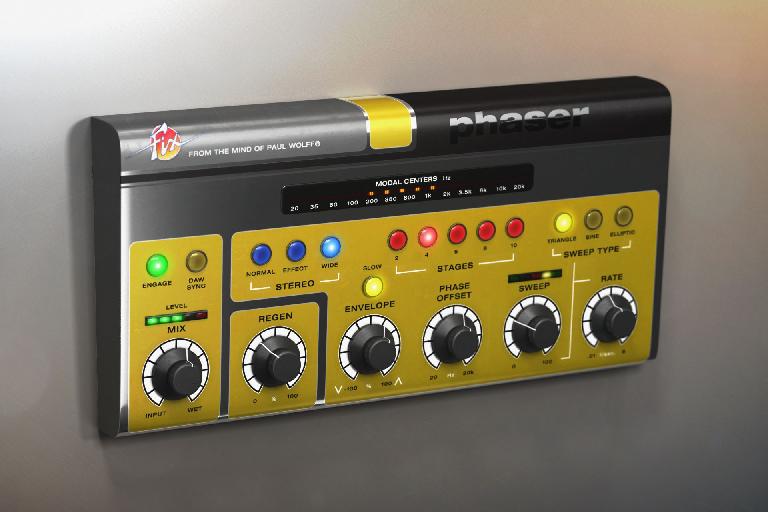 "This is a great new take on the classic phaser. Easy to use, useful presets, and best of all, like all of Paul Wolff's products it sounds great with the default settings."

-Bob Dawson
Grammy-winning producer – Mary Chapin Carpenter, Dave Matthews Band .
Price: $99 USD
Introductory offer: $79 USD until January 8, 2018