We're partnering with world-famous Musicians Institute Online and providing the tech to enable them to deliver their first online courses.
Starting 17th April 2017 MI Online will be rolling out four new BETA courses for musicians and producers. The prices for these 10 week intensive courses are affordable so sign up now if you want quality tuition at low prices.
Here's info on the new Intro to DJing Course
MI Online's "Intro to DJing" course by Musicians Institute's DJ guru, Charles Chemery, aims to demystify the world of DJing, giving aspiring DJs a comprehensive overview of today's cutting-edge professional DJing techniques. Each lesson is designed to be highly engaging for beginner DJs eager to learn new skills and master their craft as artists.
MI Online Intro To DJing Overview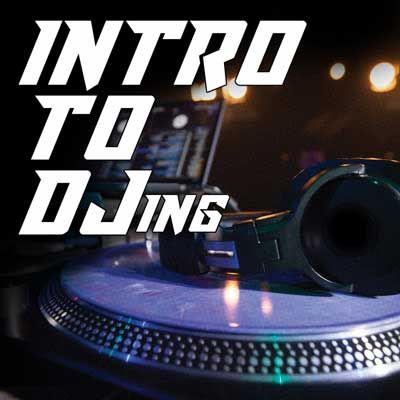 Learn the history of modern DJing
Understand the main types of DJ setups used today, their advantages and their drawbacks
Learn how to beatmatch seamlessly using vinyl turntables and CDJs
Understand the powerful features of the Serato DJ platform
Learn to prepare a DJ set and record your own DJ mixes
Learn to do physical and online "crate digging"
How to use effects, samples, loops, and cue points during DJ sets
Understand how to promote yourself and obtain DJing gigs and other engagements
Learn the business side of DJing (how to create DJ riders, remixes, contracts, insurance, etc.)
We spoke to DJ Charlie Sputnik to find out more about him, DJing, and his online course.
AskAudio: Could you share a little about your history as a DJ?
DJ Sputnik: Before becoming a DJ, I had been recording and releasing all kinds of music (not just electronic) for several years, as a vocalist and a guitarist.
In the early 2000s, I was offered the opportunity to become a resident DJ in a brand new LA club solely based on the fact that I was a musician, although I had never DJ'd before. I learned during the course of one summer thanks to the help of a very experienced and very patient DJ friend of mine and subsequently became a resident in the club for several years. I initially learned on vinyl, but very soon learned how to use CDJs (which is easier than vinyl), and then Final Scratch and Serato Scratch Live (easier still).
What kind of students would benefit from this course - do they have to have some DJ experience already or is it enough just to have a hunger to learn more?
All students who have an interest in DJing would benefit from taking this course and no prior experience is necessary.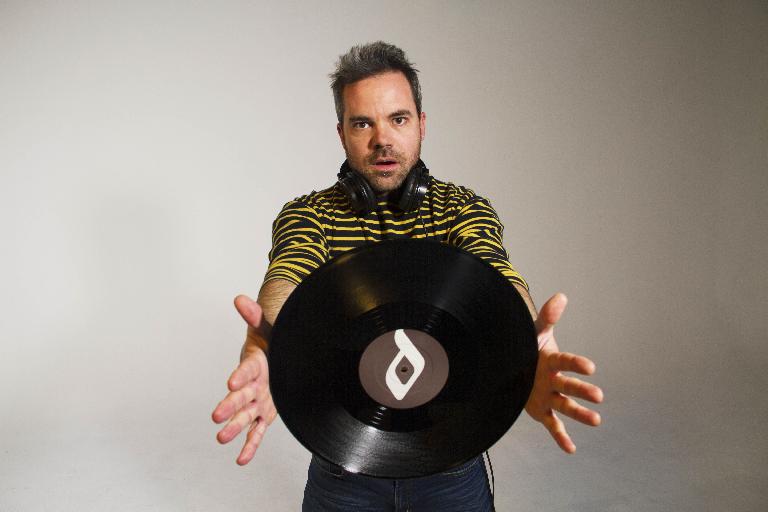 Do you cover both traditional and more recent forms of DJ performance, like vinyl VS. CDJ and digital?
Yes. DJing with various DJing platforms is covered, such as vinyl, CDJs and the Serato DJ software. We also cover DJ controllers.
What genres of music do you focus on, or can fans of any kind of music participate?
Fans of any kinds of music can participate, as the course is an introductory course.
How do you feel the DJ world has changed? Would you say it has become more accessible to newcomers?
The DJ world evolved dramatically since with the advent of DVS solutions, as it was no longer necessary to own vast collections of vinyl or know how to manually beat match to become a DJ. Although proper DJ skills are still very much in demand, there has been a huge rise in the number of DJs thanks to those new computer-based solutions, which essentially removed most of the technical hurdles traditionally associated with DJing. It is now much, much easier to become a DJ than before, in terms of affordability and in terms of the skill set required.
What is the core message that students should take away after having done this course?
Students will have a deepened understanding of the inner workings of various DJ setups, including vinyl and CDJ setups, as well as the business side of the trade.
Could you share one of your favourite tips from the course? Something that students would find really interesting regarding either the technique or the business of DJ'ing.
Students will create and receive feedback on their own demo DJ sets as part of homework assignments, which they will be able to use in order to secure employment opportunities, and they will also be encouraged to create their very own DJ rider, which will contain all of the stipulations pertaining to said employment opportunities.