Sneak Peek: Waldorf Music Kyra, FPGA Hardware Synth
It's rare to come across synthesizer sneak peeks with over 6 months until said synth is officially unveiled. But here we are with Waldorf Music & Exodus Digital's Kyra due to launch at NAMM 2019.
You might have seen the Exodus Digital Valkyrie at NAMM 2018... well, so did Waldorf Music, and they've collaborated with the company to release this synth as the Kyra, a FPGA powered synth with 128 voices and 10-oscillators per voice due to be released at Winter NAMM 2019!
This uber powerful synthesizer is due to be available for €1899 EUR.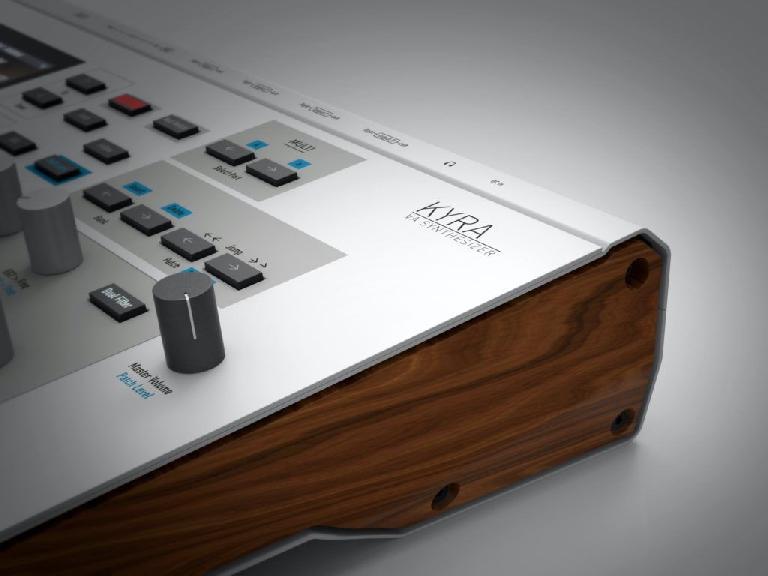 According to Synth Anatomy, here is the official press release from Waldorf Music on their upcoming Kyra synthesizer:
REMAGEN, GERMANY: hot on the heels of having turned heads and opened ears with its innovative flagship, Quantum, a high-class hybrid synthesizer showcased to widespread critical acclaim at The 2018 NAMM Show in Anaheim, California earlier this year, high-quality synthesizer developer Waldorf Music is proud to announce a full production launch and general availability of Kyra — the world's first fully FPGA (Field-Programmable Gate Array) powered synthesizer featuring 128 voices (regardless of settings and effects), each with 10 oscillators per voice, and eight-part multitimbrality (with each part having its own dedicated nine-module effects unit) — at The 2019 NAMM Show, January 24-27, in Anaheim, California…

But if any aspects of this impressive instrument already have a ring of familiarity about them then Musikmesse 2018 in Frankfurt am Main may have played its part. Put it this way: Waldorf Music CEO Joachim Flor found himself transfixed there. "It was more of a coincidence to have discovered Valkyrie during a tour of this year's Frankfurt Music Fair, but I was immediately aware of the fact that this was probably one of the most exciting synthesizers of recent years," he admirably admits. "I got into conversation with its independent UK developer, Manuel Caballero, and I'm now looking forward to working with this talented, innovative individual, who is also a great guy! Under the direction of Waldorf Music, Valkyrie flies forth into a joint production project called Kyra, which will be shown and delivered at NAMM in 2019."

Fortunately for Manuel Caballero, the feeling was clearly mutual — Musikmesse mission accomplished. "After nearly four years in the making, I went to Musikmesse with the intention of finding an established partner for Valkyrie," he reveals. "There's little doubt that Valkyrie's reveal at Musikmesse caused quite a stir in the synthesizer world and I had set the bar high for potential partners to bring the instrument to market. As a result of this, I'm pleased to announce a partnership with Waldorf Music. Few companies can match their track record of innovation and delivery spanning several decades. Working with Joachim Flor and his technical and design team to achieve this is an exciting and efficient partnership as we work together to launch the instrument at NAMM in 2019. Waldorf's proven heritage in product design, manufacturing, and distribution leaves me to do what I do best, which is applying the most advanced technologies to the art of music, and I look forward to a continued deep working relationship with the Waldorf team."