Sound On Sound have reviewed the Prophet X, the new 8/16-voice DSI / Sequential that features 150 GB of internal samples from sound developers 8Dio, and a lot of powerful synthesis tools. No big surprises here...
The point of interest is an image inside their review referencing the unannounced Sequential Prophet XL!
Here's what GearNews says about the upcoming Prophet XL:
"As far as we can gather it will be a 76 piano keyed version of the Prophet X offering a 32-voice mode that bypasses the main filter section (which still on has 16 filters) but does let you use two filters paraphonically. The Prophet X has 8 stereo or 16 mono voices.
"The increased polyphony and keyboard size would definitely be a bonus for the sample sounds side of the synthesizer. The 32-voice mode and a few other new features will also be available as a free update for existing Prophet X owners – which is nice.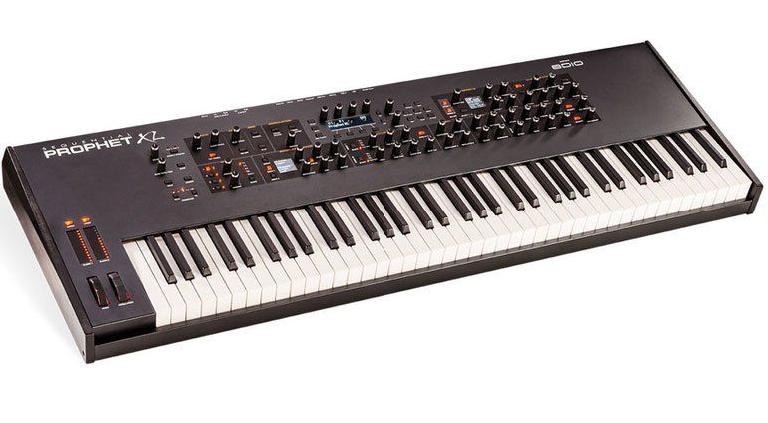 "No other details available a the moment but we'll let you know as soon as we do. Subscribers to Sound On Sound can read the Prophet X review on their website or you can buy the PDF or real life paper magazine."
We're expecting more info on the Sequential Prophet XL will be released officially in the very near future. Stay tuned to Ask.Audio to find out more.