Sneak Peek: New Ableton Live MaxForLive Pac-Man Generator Coming Soon
It's official. Isotonik Studios have shared a preview screenshot of their upcoming Max 4 Live generator featuring one of the world's favorite arcade games ever... Pac-Man.
Yesterday evening Isotonik Studios revealed they are working on a new Max For Live generator for Ableton Live users. Nothing surprising there... but take a look at what is going to be arriving as part of the Isotonik Arcade Series Returns Pack! Pac-Man is coming to Ableton Live.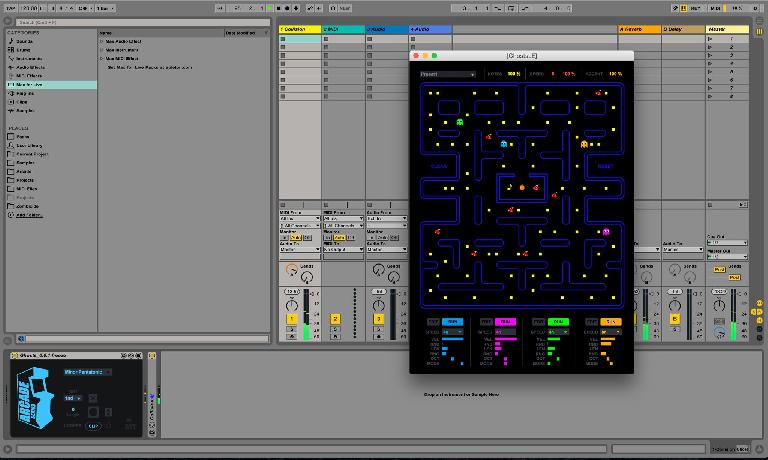 We don't have any details on how it works, or when it will be released, but we suspect it could be soon.
In the meantime, check out the exsiting Arcade Series ONE for Ableton Live users from Isotonik. Here's videos showing some of the generators like Asteroids, Tetriq, Pong Delux, in action.
Stay tuned to AskAudio and Isotonik Studios for more info regarding this excellent looking PAC-MAN style Max4Live generator coming soon...