If you're a fan of analog drum machines, then you'll probably know about JoMoX and their range of MBase and XBase drum machines. We've just spied a prototype for what looks like the next incarnation of the drum synth: Alpha Base.
Do we have any details for the JoMoX Alpha Base? No. Have we got a video (even a teaser when where everything in blurry) to show you? No. Do we have any idea on the price or availability of the JoMoX Alpha Base? Again, no.
But, when we saw this photo, courtesy of Peter Drozda, titled "Top Secret" which fortunately he'd kept away from prying eyes by posting on Facebook(!), we knew we had to share this news with you.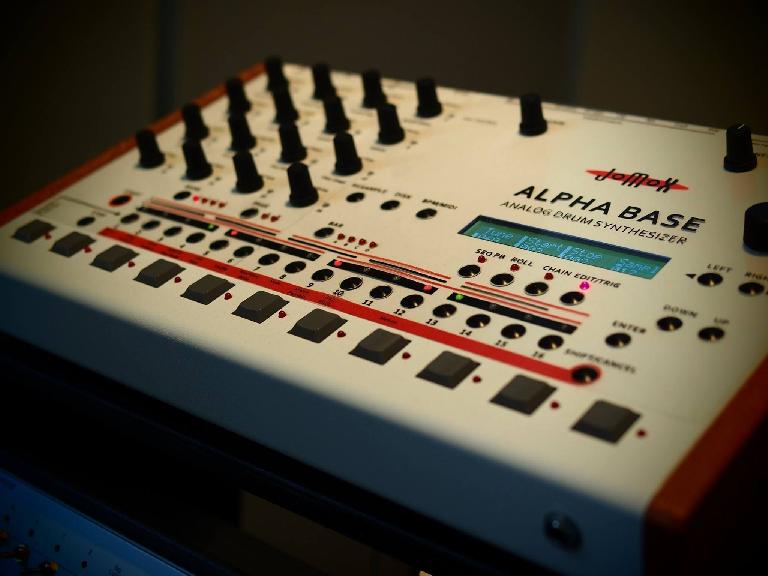 As soon as we know more about the JoMoX Alpha Base, we'll let you know too! We're hoping for some surprising new features… but, even if it's basically the XBase packed in a new case it's still be worth getting.
JoMoX synths and drum machines have a certain hypnotic effect. It's easy for musicians to fall head over heels with them. Depeche Mode have used JoMoX drum synths and Martha Plachetka (Panic Girl) too. You can listen to Panic Girl's Synth Stories where she talks about using the (now discontinued) JoMoX XBase 09 on her track, The Breeze.