NETTETAL, GERMANY: high-end studio processor manufacturer elysia is excited to announce the availability of the skulpter 500 sound shaping preamp — pushing its range of 500 Series hardware into another area of processing.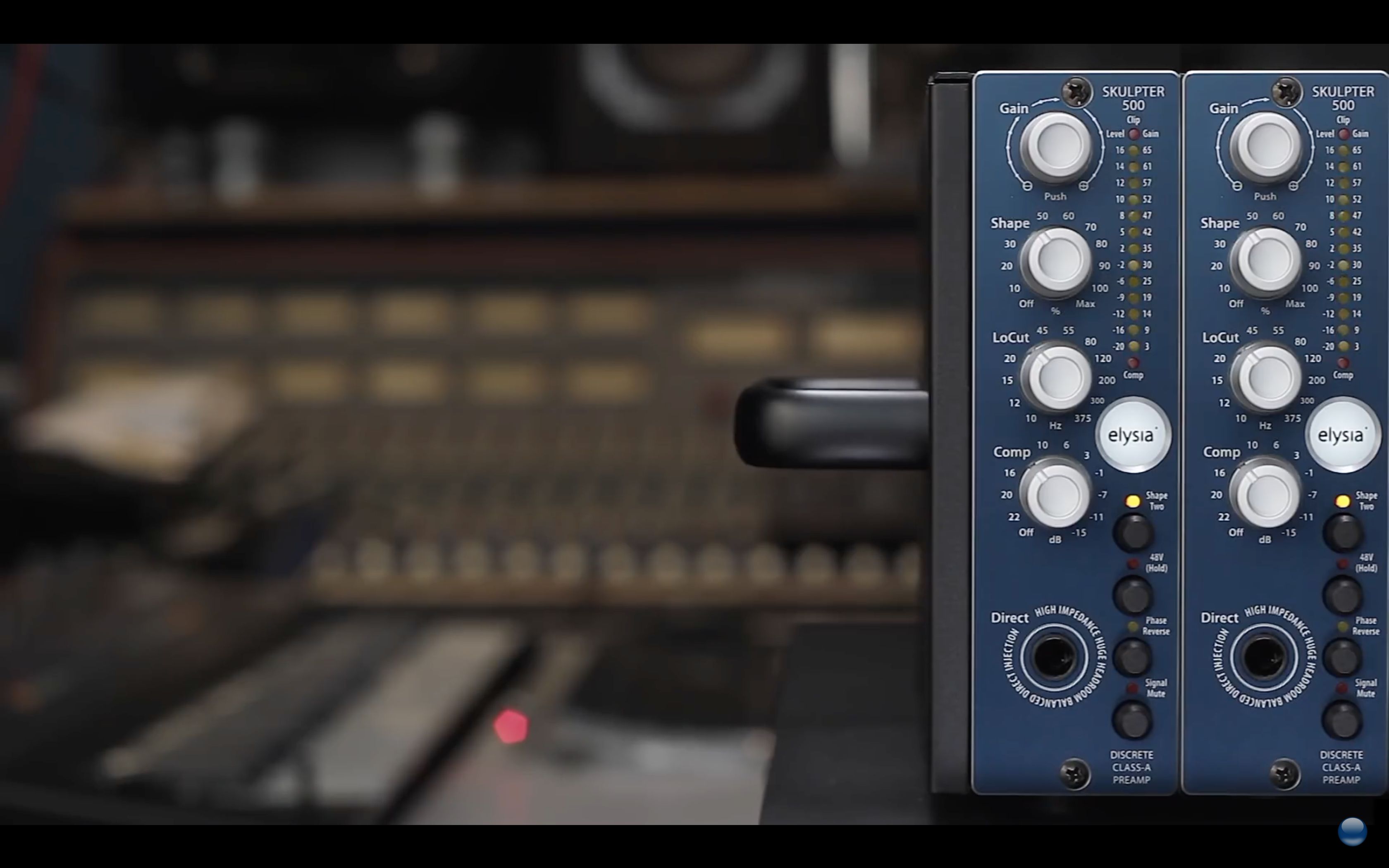 The skulpter 500 features gain stages based on single resistors controlling a fully-discrete Class-A amplifier capable of complementing any microphone with remarkably true and natural sound. Should additional coloration be required then two variable saturation/filters and an intelligent one-knob compressor are on hand to make voices and instruments sound like a finished record right from the start.
The skulpter 500 also provides a balanced DI input with significant headroom of up to +19 dBu, so just about any signal coming from guitars, basses, synths, and effects will benefit greatly from audiophile-class amplification and versatile processing performance.
Features
• 100% Discrete Class-A Topology

 Pristine audio path and signal processing.
• Audiophile Gain Staging
Natural and incredibly detailed sound.
• Dual Sound Shaper
Mojo machine with filters and harmonics.
• Intelligent Onboard Dynamics
Smart controlled musical compression.
• Variable Low Cut Filter

Flexible low frequency clean up.
• Balanced DI
Instrument input with massive headroom.
• Multifunction Meter
Level, gain, compression and clipping.
• Stepped Controllers
Exact and repeatable settings.
Sound Shaping
With ample gain range starting at only 3 dB and extending up to 65 dB of amplification, the skulpter 500 forgoes the technical need for a pad circuit completely. Another standout feature of the preamp is its DC-coupled input stage without a single coupling capacitor influencing the original signal. Saying that, all stages — including the preamp, compressor, sound shaper, and the variable low-cut filter — are realized in discrete Class-A topologies.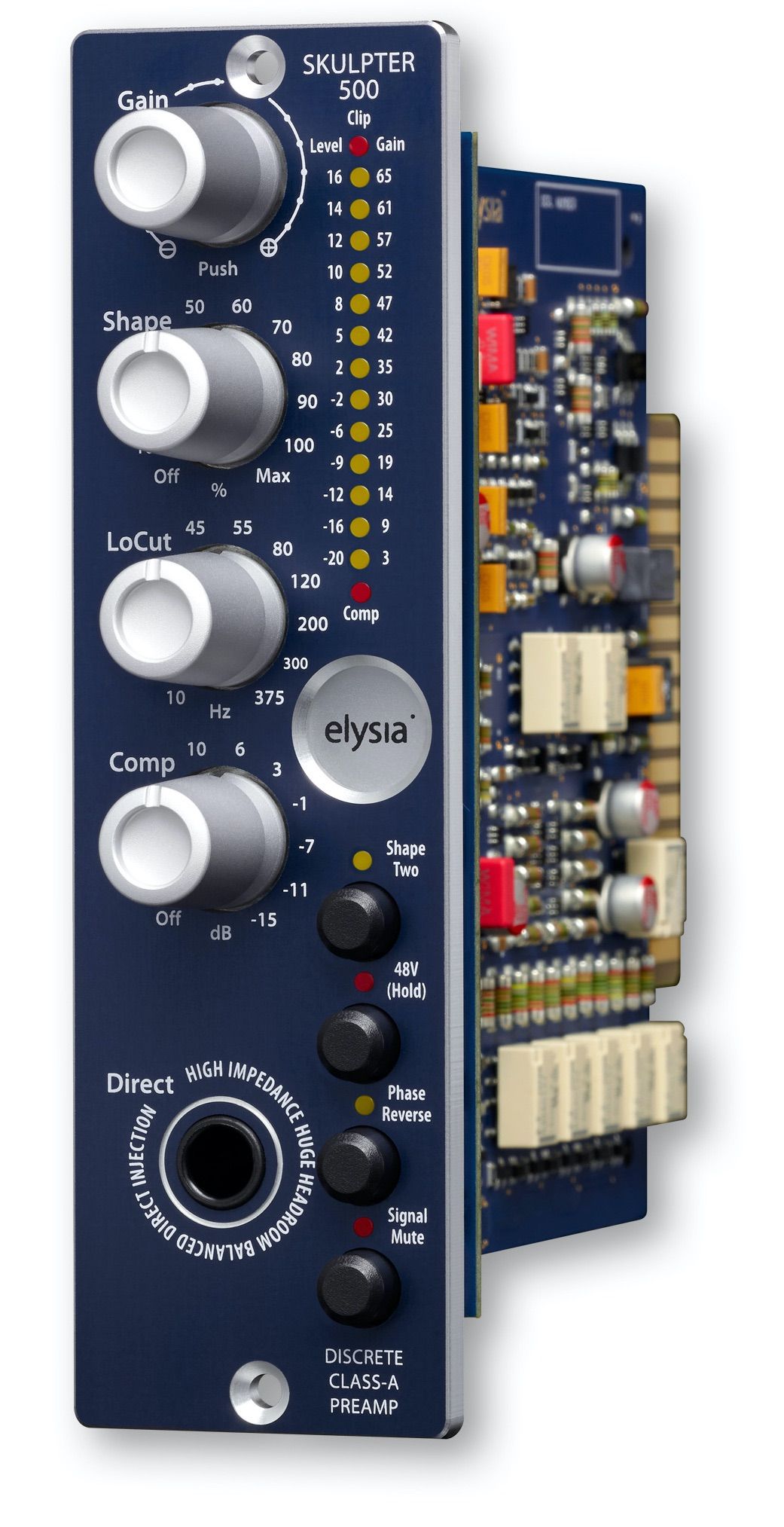 "We believe the skulpter 500 is far more than just another preamp," pronounces elysia CEO Dominik Klassen, concluding: "With all the amazing features in such a small form factor, it's more a complete recording solution — everything you'll ever need in front of your DAW."
The skulpter 500 is made in Germany, exclusively using top-quality components, gold-plated PCBs, a rugged 4mm aluminum front panel and solid aluminum knobs. It is available from any elysia dealer for $879.00 MAP ($949.00 MSRP), or 589 € net (plus VAT where applicable), and is shipping right now.