In these days of ultra-polished digital sound, it's perhaps no surprise that some producers yearn for something a little more crusty. Enter SketchCassette, an affordable plug-in that emulates the sound of old 4-track cassette recorders. If your music career started long enough ago, you'll remember the compromises but also the character that came from working with these machines.
Inspired by 4-track cassette recorders, SketchCassette is designed to introduce a wide array of lo-fi tape effects into your mixes. From subtle warble to unearthed-from-the-attic destruction, SketchCassette is your one-stop-shop for anything and everything cheap tape.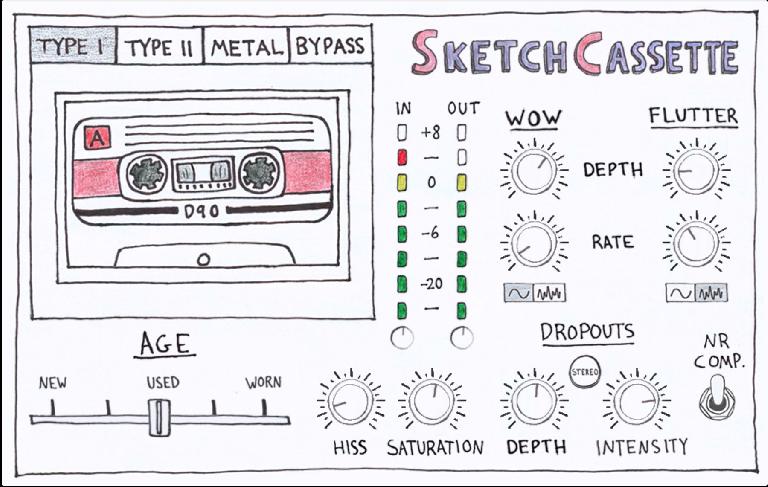 Features
Age modeling
Saturation
Highly adjustable wow & flutter
Dropouts
Tape hiss
Tape type frequency profiles
Noise-reduction encoding compression
Developed by Aberrant DSP with R&D assistance from J.R. Hyde and Kyle Ohlschlager.