Ableton Live is a fantastic program. The only complaint that I continue to hear about after about 7 years of using Live is the fact that you cannot record automation in the Session View. This problem can be circumvented with Max for Live. One example of such an application is the production of automation data via an automatic event generator. I have enlisted a few Max objects to produce not only automation data per a specified waveform, but also have made a note generator based on the same principle.

A Figura 1 mostra o envelope de volume sendo modulada por uma onda tridimensional.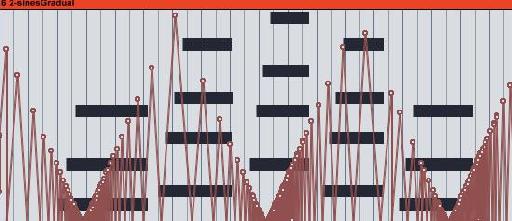 Figura 1: uma onda senoidal com três dimensões conspiraram para vetores linear
A Figura 2 mostra uma forma de onda mais sofisticados que especifica cada "amostra" dos dados antes de automação algoritmo Live vector simplifica as curvas em linhas para maximizar a eficiência.
Ao invés desta função determinística sine estar do timbre do som, eu em vez empregou a sua ascensão e queda de definir características de dados nota 0-127 em números de notas midi, ou melhor, c-2 para c-4 no teclado.

Figura 3: espalhar a onda de forma manual, com 2 controles midi
Você pode ver que o envelope de volume abaixo espelha a função seno, então você tem um acontecimento dualidade.
Este método que eu desenvolvi é simplesmente uma das primeiras fases do processo de fazer uma composição estruturada com base em regras, que dá lugar a uma abordagem mais acadêmica para sound design e composição, que tem sido um assunto de mistério para mim desde que eu ouvi pela primeira vez e começou a estudar as obras do rico e de vidro.
Com Max for Live, você pode atingir o nível de programação, que começa a tecer o tecido do que sua imaginação pode querer perceber.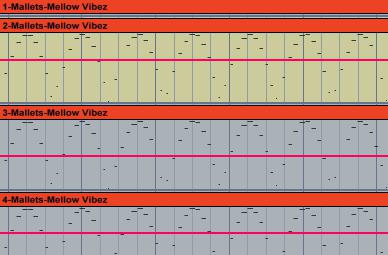 Figura 4: três harmonias decorrentes de uma só voz, impulsionada pela função seno
Figura 5 indica que esta onda senoidal pode ter wow e flutter nele, porém, continua a aderir à mesma forma básica.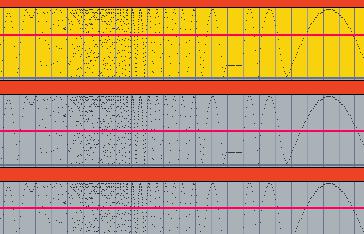 Figura 5: Parâmetros de modulação manualmente que influenciam o design geral canção
Se a idéia de programação em Max Msp parece um pouco estranho, deixe-me explicar o patch que cria a função seno, mostrado na Figura 6.
O objeto escala leva os números que a mão do live.dial objetos para fora, e escala-los para 0-3, à esquerda, e 3-30 à direita.
Então, até agora, estamos dizendo "fazer uma onda desta freqüência variável, e dizer o Ableton Live com isso a uma taxa que vou dar."
Novamente, nós "mensagem" os dados com outro objeto escala para determinar os números em atenção que vai dar a um objeto makenote, que toma conhecimento, velocidade e duração do topo esquerdo para o canto superior direito, respectivamente.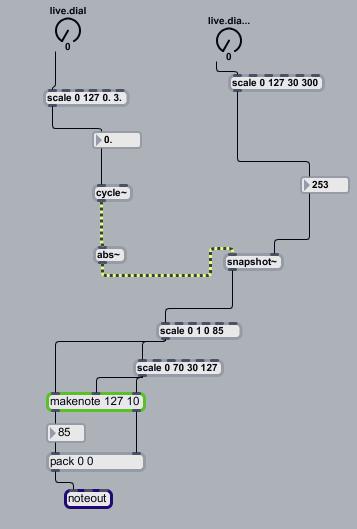 Figura 6: um patch max para fazer uma onda personalizado, que pode mudar dinamicamente
Você pode ouvir o resultado do meu trabalho aqui: https://files.me.com/responsiblet/s7xtgx
Vai de atonal para escala maior ao longo de vários minutos, espero que gostem!
Saiba mais sobre Ableton Live aqui .