Ableton Live is a fantastic program. The only complaint that I continue to hear about after about 7 years of using Live is the fact that you cannot record automation in the Session View. This problem can be circumvented with Max for Live. One example of such an application is the production of automation data via an automatic event generator. I have enlisted a few Max objects to produce not only automation data per a specified waveform, but also have made a note generator based on the same principle.

La figura 1 muestra la envolvente de volumen modulado por una onda tridimensional.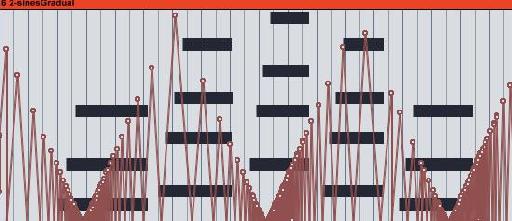 Figura 1: una onda sinusoidal con tres dimensiones de trazado lineal de vectores
La figura 2 muestra una forma de onda más sofisticados que especifica cada una "muestra" de los datos de automatización antes de algoritmo de vector de Live simplifica las curvas en las líneas para maximizar la eficiencia.
En lugar de esto determinista función seno es el timbre del sonido, que en lugar de emplear su ascenso y caída de las características que definen los datos de nota 0 a 127 en el número de nota MIDI, o más bien, c 2-a c-4 en el teclado.

Figura 3: la difusión de la forma de onda de forma manual con 2 controles midi
Se puede ver que la envolvente de volumen por debajo de los espejos de la función seno, por lo que tiene un acontecimiento dualidad.
Este método que he desarrollado es simplemente una de las primeras etapas del proceso de hacer una composición estructurada sobre la base de reglas, que da paso a un enfoque más académico para el diseño de sonido y la composición que ha sido objeto de un misterio para mí ya que por primera vez y comenzó a estudiar las obras de ricos y de vidrio.
Con Max for Live, usted puede alcanzar el nivel de programación que comienza a tejer la tela de lo que tu imaginación puede ser que desee realizar.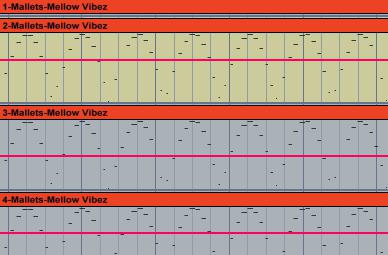 Figura 4: tres armonías derivan de una sola voz, impulsado por la función seno
Figura 5 indica que esta onda senoidal puede tener wow y flutter en ella, sin embargo, que se adhiere a la misma forma básica.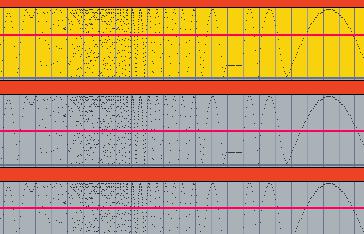 Figura 5: Los parámetros de modulación de forma manual, que influyen en el diseño global de la canción
Si la idea de la programación en Max Msp parece un poco extraño, permítanme explicar el parche que crea la función seno, que se muestra en la Figura 6.
El objeto se escala el número que los objetos live.dial mano, y la escala de 0 a 3 en la izquierda, y de 30 a 300 en la derecha.
Así que hasta el momento, estamos diciendo que "hacer una onda de esta frecuencia variable, y decirle a Ableton Live respecto a un ritmo que voy a dar."
Una vez más, "mensaje" de los datos con otro objeto escala para determinar los números de cuenta que vamos a dar a un objeto makenote, que toma nota, la velocidad y duración de la parte superior izquierda de la parte superior derecha, respectivamente.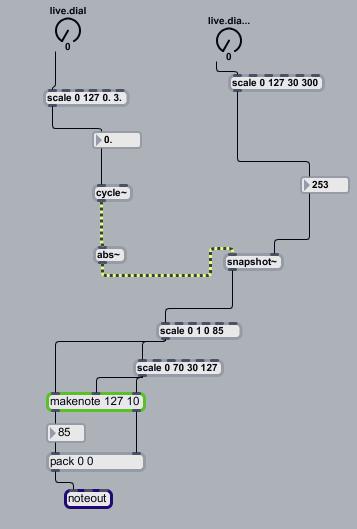 Figura 6: un parche máximo para hacer una forma de onda personalizadas, que pueden cambiar de forma dinámica
Usted puede escuchar el resultado de mi trabajo aquí: https://files.me.com/responsiblet/s7xtgx
Que va desde atonal a gran escala a lo largo de varios minutos, espero que lo disfruten!
Aprenda más sobre Ableton Live aquí .