Ableton Live is a fantastic program. The only complaint that I continue to hear about after about 7 years of using Live is the fact that you cannot record automation in the Session View. This problem can be circumvented with Max for Live. One example of such an application is the production of automation data via an automatic event generator. I have enlisted a few Max objects to produce not only automation data per a specified waveform, but also have made a note generator based on the same principle.

Abbildung 1 zeigt die Lautstärke-Hüllkurve moduliert wird durch eine dreidimensionale Wellenform.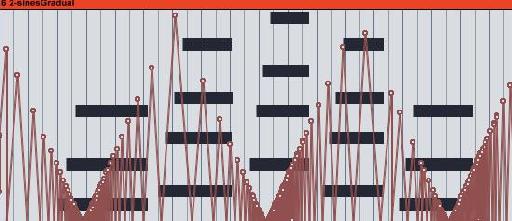 Abbildung 1: eine Sinuskurve mit drei Dimensionen dargestellt, um lineare Vektoren
Abbildung 2 zeigt eine komplexere Wellenform, dass jeder "Probe" gibt der Automatisierungs-Daten vor Lives Vektor-Algorithmus vereinfacht die Kurven in Linien, um die Effizienz zu maximieren.
Anstelle dieser Sinusfunktion als deterministische der Klangfarbe, ich statt dessen Aufstieg und Fall Eigenschaften zu beachten, Daten von 0 bis 127 definieren in Midi-Noten-Nummern, oder eher c-2 bis C-4 auf der Tastatur verwendet.

Abbildung 3: Verbreitung des Signals erfolgt manuell mit 2 MIDI-Bedienelemente
Sie können sehen, dass die Lautstärke-Hüllkurve unterhalb der Sinusfunktion Spiegel, so haben Sie eine Dualität geschieht.
Diese Methode, die ich entwickelt habe, ist einfach einer der ganz frühen Stadien des Prozesses der Herstellung eines strukturierten Komposition auf Regeln, die Art und Weise gibt, um eine akademische Herangehensweise an Design und Komposition, Gegenstand Geheimnis wurde für mich, da ich der Grundlage solider zum ersten Mal gehört und begann das Studium der Werke von Reich und Glass.
Mit Max for Live können Sie erreichen das Niveau der Programmierbarkeit, die zu weben beginnt das Gewebe von dem, was Sie Ihrer Fantasie Vielleicht möchten Sie zu realisieren.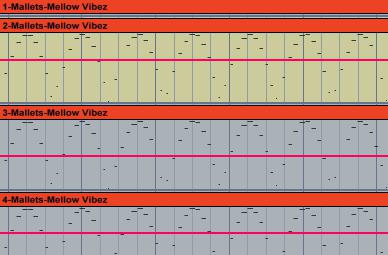 Abbildung 4: drei Harmonien, die sich aus einer Stimme, von der Sinus-Funktion angetrieben
Abbildung 5 zeigt, dass diese Sinuswelle kann Gleichlaufschwankungen in ihn haben, aber immer noch die Einhaltung der gleichen Grundform.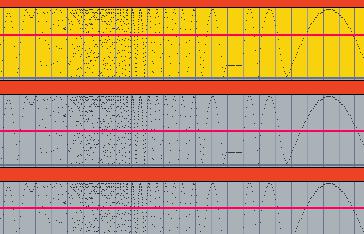 Abbildung 5: Modulation Parameter manuell, welchen Einfluss die gesamte Song-Design
Wenn die Idee der Programmierung in Max Msp scheint ein wenig seltsam, lassen Sie mich erklären, Patch, der die Sinus-Funktion, siehe Abbildung 6 schafft.
Die Skala Objekt nimmt die Zahlen, dass die live.dial Objekte Hand aus und skalieren sie auf 0 bis 3 auf der linken Seite, und von 30 bis 300 auf der rechten Seite.
So so weit, sagen wir "make a wave dieses unterschiedlicher Frequenz, und sagen Sie Ableton darüber leben in einer Rate, die ich will."
Auch wir "Botschaft" die Daten mit einem anderen Maßstab Objekt, um die Noten-Nummern, dass wir eine makenote Objekt, das zur Kenntnis, Geschwindigkeit und Dauer aus dem links oben nach rechts oben, bzw. nimmt geben wird bestimmen.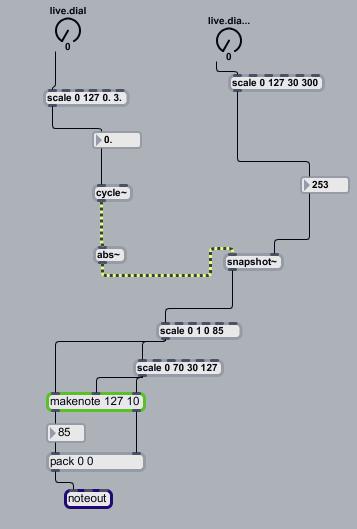 Abbildung 6: a max Patch, um eine benutzerdefinierte Kurve zu machen, die sich dynamisch ändern können
Sie können das Ergebnis meiner Arbeit hier zu hören: https://files.me.com/responsiblet/s7xtgx
Es versteht sich von atonal zu Dur-Tonleiter im Laufe von mehreren Minuten, ich hoffe es gefällt euch!
Erfahren Sie mehr über Ableton Live hier .