Concatenamento Side è un modo efficace per ottenere un maggiore controllo su uno specifico aspetto sonoro del vostro mix. La sua una vecchia tecnica che è stato fatto circa un centinaio di volte più facile con i moderni programmi DAW, e Im sorpreso più persone non lo fanno. Il concetto della catena laterale è semplice. Si dispone di un brano che si desidera controllare in qualche modo utilizzando l'uscita di un altro brano. Ecco fatto! È possibile utilizzare l'uscita di una traccia hi-hat per determinare quando un synth può giocare (dando un effetto di balbuzie / choppy) oppure è possibile utilizzare l'uscita di una traccia di grancassa da stringere e comprimere il basso. Le possibilità sono infinite. Consente di provarlo.

Set Up The Tracks
Per il nostro esempio di oggi, stavano andando ad utilizzare un effetto che è semplice da capire e molto facile da sentire. Consente di creare una semplice traccia di batteria, quindi anche aggiungere una traccia di basso dove suoniamo le note integrali ogni misura. Useremo la cassa per attivare un cancello sulla traccia di basso che è normalmente chiusa. Ogni volta che la cassa colpisce, il cancello si apre e ci sarà permesso di sentire il basso. Se la cassa non sta giocando, il basso viene disattivato.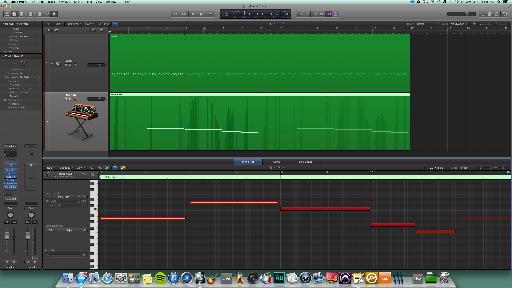 Notate come la traccia di basso sta suonando note intere per ogni misura. Utilizzare un synth bass elettronico per sentire davvero questo effetto!
Set Up The Invia

Per questa canzone, dal momento che Im utilizzando uno strumento virtuale per la batteria, ho intenzione di inviare l'output della grancassa di un autobus. Se si sta registrando un vero e proprio set di batteria, è possibile utilizzare semplicemente il drum track calcio direttamente per attivare il cancello. In questo caso, dal momento che tutti i tamburi sono su una singola traccia MIDI, Im intenzione di utilizzare uno dei kit di produttori Logiche che mi consentono l'accesso alla singola uscita grancasse. Selezionare la striscia di canale grancasse, quindi inviare l'output a un bus. Ho scelto bus 4, poiché non è stato utilizzato da qualsiasi altra cosa. Sia che tu non finiscono lasciando bus 4 Riproduci suono nel mix (Logic può creare automaticamente un nuovo canale del mixer con l'autobus 4 come ingresso).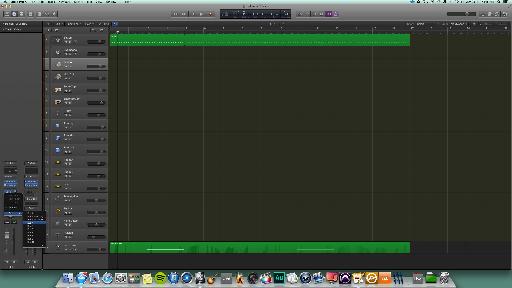 Inviare l'output del tamburo di rinvio ad un bus inutilizzato in modo che possa essere utilizzato per attivare il cancello.
Set Up The Gate
Successivamente, sono state andando a inserire un'istanza di Noise Gate, alla fine della striscia di canale dei bassi. Aprirlo, e permette di configurarlo per ascoltare per la cassa e solo aprirà quando il calcio tamburo giochi. In alto a destra, youll vedere una catena laterale menu a discesa. Fare clic su di esso e scegliere Bus 4 come ingresso (o semplicemente selezionare la traccia drum calcio direttamente se si sta utilizzando tracce audio registrate).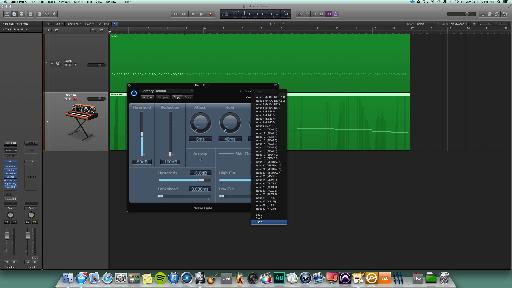 Scegli il tuo bus cassa come ingresso Side Chain e regolare la soglia di conseguenza.
Riprodurre la traccia e regolare la soglia di conseguenza in modo che si sente solo il basso traccia in riproduzione quando il calcio tamburo giochi. Utilizzare la luce di attività come guida. Se non volete il cancello per tagliare il basso completamente, regolare il cursore di riduzione di avere semplicemente il contrabbasso giocare più morbido senza il calcio, e più forte con il calcio.
Diventa un lato catena Scientist
Ora che avete ottenuto l'idea generale, sperimentare con idee diverse catene laterali e tecniche! Creare un synth traccia pad che suona solo quando il chitarrista suona. Utilizzare la grancassa per comprimere (la maggior parte dei compressori hanno catene laterali troppo) la traccia di basso per dare un senso di costrizione nella sezione ritmica. Le possibilità sono infinite, e si possono creare alcuni effetti davvero cool con catene laterali.