Shakmat will be presenting six new modules at the annual modular synthesizer fair known as Superbooth. The 6 new products include three 1U/ Tile format modules, two quadraphonic modules and a clever modulation/scene programmer.
Quadraphonic Solutions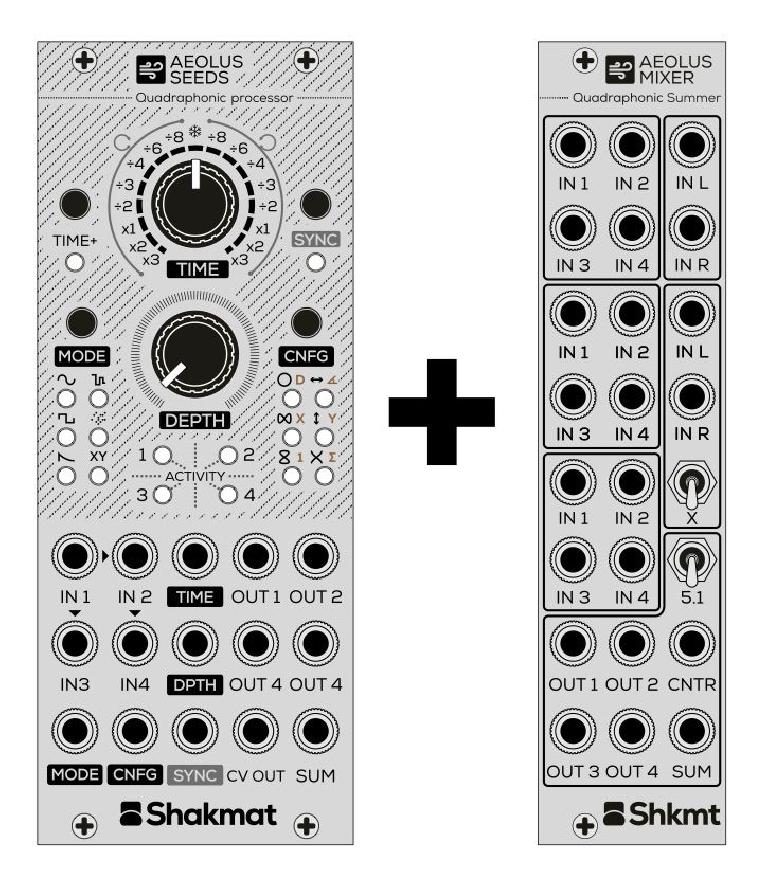 The Aeolus Seeds is dedicated to quadraphonic modulation and vector synthesis. Having a fully analog signal path through four VCAs driven by a handy quad digital modulation source, this module is able to easily create automatic movements in quadraphonic space thanks to a very simple interface. Additional features include an assignable CV output (which can deliver the distance from the center, the angle of the modulation and so on...) and an audio sum output turning the Aeolus Seeds into an animated vector synthesis tool.

The Aeolus Mixer is an useful unity quadraphonic mixer allowing to sum up to three quadraphonic sources and two stereo sources in 6 hp. The module has additional outputs for 5.1 compatibility!
The Harlequin Makes A Scene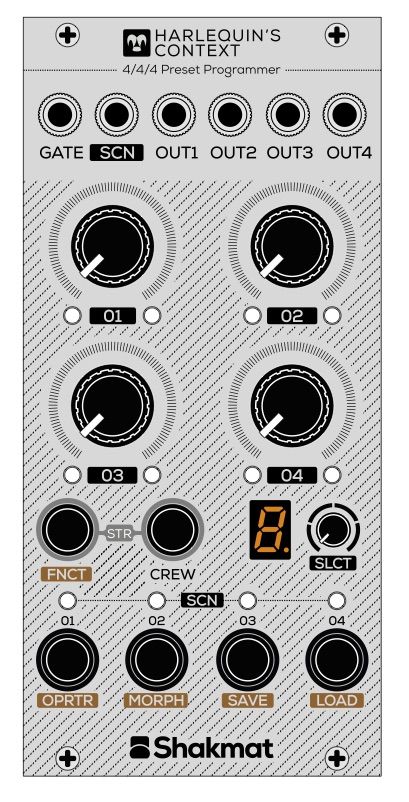 The Harlequin's Context brings an innovative approach to presetting, sequencing and modulation. Four channels of any modulation type (offset, envelope, lfo or random) can be stored in scenes and then manually recalled, addressed by CV, sequenced and even morphed. Useful for presetting, and very creative for unique modulation designs, the Harlequin's is a versatile tool for live musicians and studio nerds.
New 1U product line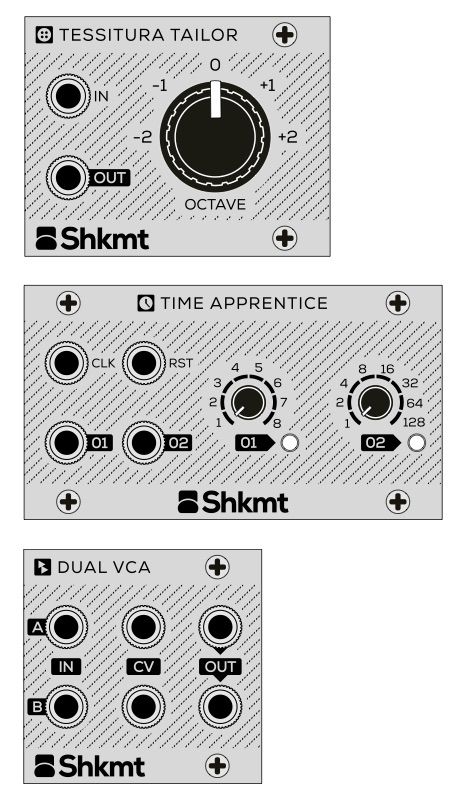 New modules also include 1U format utility modules. Released as 1U Intellijel format, those modules are Tiles / Pulp Logic compatible – thanks to alternative panels sold separatly and 2 power connectors (classic 5 x 2 pin euro, 3 pin Pulp Logic style).The Shakmat 1U line, compact and utilitarian, includes:
Tessitura Tailor : a 10hp octave switch allowing transposing from -2 to +2 octaves
Time Apprentice : two clock dividers with adjustable division perfect to clock / reset sequencers for example.
Dual VCA : two high end THAT Corp. exponential VCAs packed in 8hp