What are pads anyway? You probably know them as the droning quarter note, half note, whole note progressions you'll hear low in the background of slower songs to fill up more space. You may have heard them at the front of a Roxy Music ballad as well. Wherever you've come across them, you must know that they are handy to have, and are great for creating depth in your sparse mixes that are longing for that extra... something.
Thor is masterful for this, and in this quick tip, I'm going to show you how to create a wonderfully lush warm pad in Reason's Thor with very little effort. If you're struggling with a track that has a lot of empty space that's really uncomfortable, give this a try with a few sustained notes!
01 - Initialize Thor
When you first launch Thor, you may have a patch pre-loaded in to Thor because of a setting in Reason's Preferences called, "Load Default Sounds in New Device". If your Thor says anything other than 'Init Patch', right-click on the device and choose 'Initialize Patch' from the contextual menu.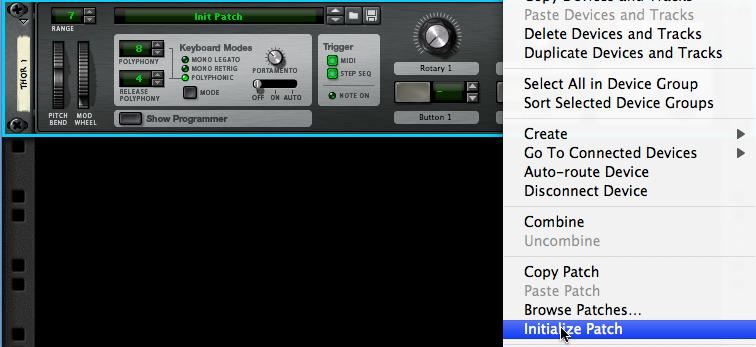 02 - Show Programmer Button
Yeah, this is an easy step, but a necessary one. Press the 'Show Programmer' button.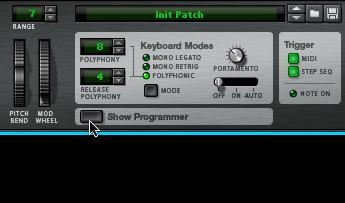 03 - Look Above the Analog Osc
When you click the arrow pointing down next to where it says Analog Osc, you'll get a drop down menu. Select Multi-Osc.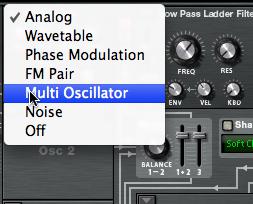 04 - Adjust your Amp Envelope
Under the Amp Envelope Section raise the 'A' slider (also known as Attack) to 870ms.
Raise the R slider (also known as Release) to 2.12 s.
05 - Filter to Taste
Okay, at this point you've got a fairly lush pad. But, frequency-wise it may not fit in with your track perfectly. This is where lowering the frequency slider on the Low Pass Filter may come in handy. This will remove some of the harsher, upper frequencies of the pad, and let it sit low in the mix. If it's adding to much mud, switch to the State Variable filter and switch to BP (Band Pass) mode. This will cut high and low frequencies simultaneously and help get your pad sound sitting right inside your mix.
06 - Chorus

If you find the settings above to be a little thin, or you want a pad that is much more lush, try enabling the Chorus within Thor.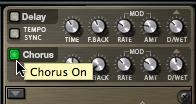 This will greatly thicken the pad, giving it much more of a 'phat', lush feeling.
07 - A Little Extra?

If you want a more ethereal feel, turn on the delay! With both effects, you may want to adjust settings till you get the pad perfect. If you aren't sure, simply turn them off and see if without effects works better than with effects.

Also, if you are running Reason in Rewire mode, you may opt to use a third-party effect to spruce up the pad sound too!