Say Hello To The Super Sexy Korg Monologue Desky
This beautiful desktop Monologue synth is not an official model from Korg, unfortunately. But, it is a mod by Haydn Hamilton, and he could turn your keyboard synth into a beautiful desktop version.
If you've ever been tempted to whip out a desktop version of a Korg Monologue and shout, "look Ma, no keys," you're in luck. The Monologue Desky is the creation of Haydn Hamilton of Instrument Stands. Put simply, he's chopped off the Monologue keyboard to create a very sexy and functional Monologue desktop synth. Perfect for when keys are simply not needed.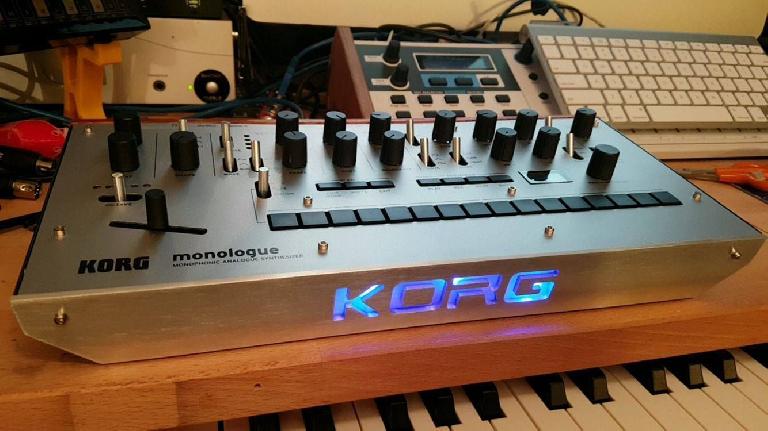 We contacted Haydn Hamilton, based in the UK, to find out more. It turns out he's available to transform your Monologue into a desktop synth for around 100 Euros! He doesn't currently operate this service as a full-time business. Indeed, during the day Haydn designs and builds RC helicopters, quad copters, and Guitars all made at home on that very same machine that gets choppy with the Monologue.
We think the Monologue Desky is drop dead gorgeous, and the inclusion of the Korg logo on the front just adds to the cool factor.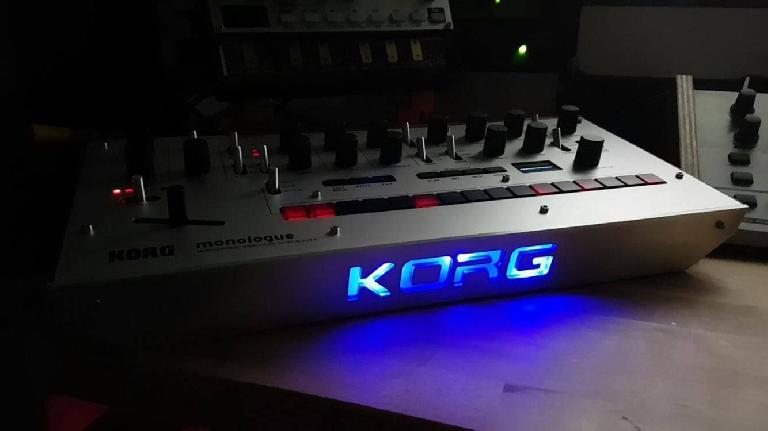 Haydn explains the process he goes through to chop off the keyboard and create a Monologue Desky:
"First, I strip down the case to bare plastic and metal and run my CNC cutting machine along the edge that removes the keys. Then I cut the final angle off by hand with a hacksaw and finish the surface with a nice file to (make it) perfectly flat to take the new face plate. I then glue a small retainer block into the plastic so the new face can be screwed flush with the new cut…
"Next I cut out the front and back plates...these can also be a wood of your choice instead of metal but wood costs more depending on the quality."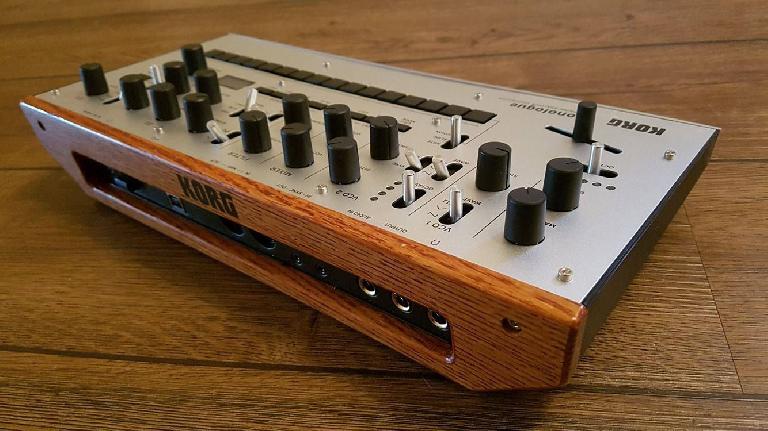 And here's a view of the back of the Monologue Desky without the wooden panel: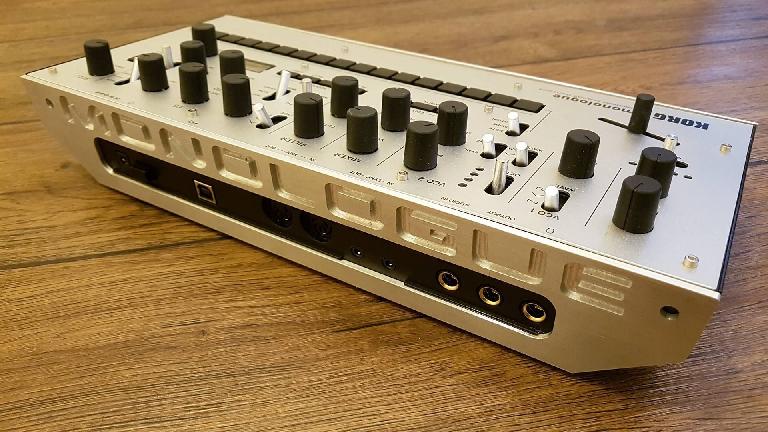 Haydn is also currently making metal face mods for the TB-303. You can see more on his Facebook page here. And, if you're thinking of getting other synths made into Desky versions, Haydn might still be the man for the job. It depends on the synth. So, he has to investigate each synth for its viability. Best to contact Haydn via Facebook to discuss it with him.
Remember, the Monolgue Desky isn't strictly a commercial project for Haydn, so get your request in soon if you really want your Monologue keyboard chopped off!