A few years ago, I came to the realization (like many) that I had a pile of CDs that I no longer needed. In fact, some of which, I never listened to... ever. Why? Well, it's complicated. Some CDs were just demo CDs from friends, some were gifts that I was given from people who had strange ideas about my musical taste, some CDs I'd bought, listened to once... And they just didn't make it in to my iTunes collection.
Don't judge! We all have had a collection like this at some point. But, rather than becoming a hoarder, where you have CDs all over the house, rare napkins and a sandwich that was eaten by Jon Bon Jovi back in the 80s, let me ask you this: Before you take all the CDs to the local Buy and Sell music store... Get some usage out of them first. Usage?! What usage? Why not make some loops? Steal some drums? Expand that sound library?
Think about it, even that crappy old Neil Diamond CD that your Aunt Lucy gave you (careful! Aunt Lucy might be reading this - Ed) on Flag Day will have some drum beats, grooves, etc... Why not get some usage out of it?
This article will focus on the tools you can use to exploit, mutate and sonically destroy CDs that you don't want anyway, and when you're ready... Sell them!
Create The Other Library
We all have an iTunes library, and we're pretty particular about what goes into it… myself included! So, when I was going through my stack of unloved CDs, I made a separate library for the stuff that was temporary. This is so when I was done exploiting the content, I could delete it all in one shot, or just keep it around for further exploitation later.
Hold the Option key down and then launch iTunes. This will prompt iTunes to display this message:

Press the Create Library... button and immediately iTunes will build a brand new database. I would recommend putting this other database on another hard drive (as it's not commonly used, right?) Your original library will still be around in your Music folder, or wherever you keep it. When you want to get back to this database, do the Option-open iTunes trick again, and point it back to your original library location.
Note: Make sure to adjust your import settings for this new database to AIFF. This way you'll have a nice resolution in creating your new sounds library.
From here, everything is a suggestion in building your new library. Pick and choose!
Suggestion 1 - Ableton's your Friend
Use the File Browser to locate the Other Library. This makes it really easy to listen to, import and edit from your collection.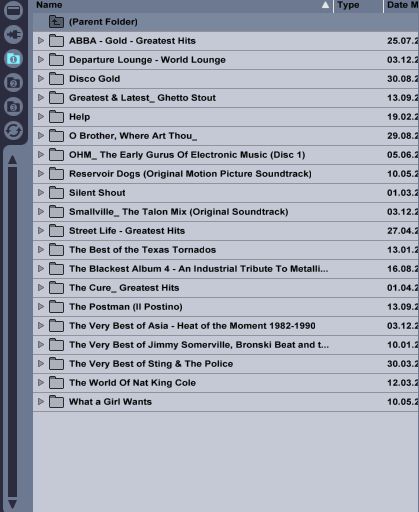 Once you've located the new library in your browser, start sifting through different songs using the three File Browsers. Ableton has three generic file browsers that you can keep pointed in various locations at once. Start using the preview option at the bottom of the browser to quickly gauge interesting pieces...

When you have a piece you like, drag it in to the arrangement window to isolate loop sections, etc...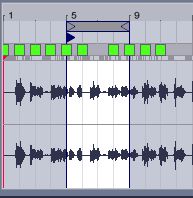 Save, as needed.
Suggestion 2 - Audacity
If you don't have Ableton, fear not. Audacity is free on Mac and PC, and is more than capable of helping you isolate parts, sounds, loops, etc. Don't forget to make a folder somewhere where everything is easily accessible once you're finished.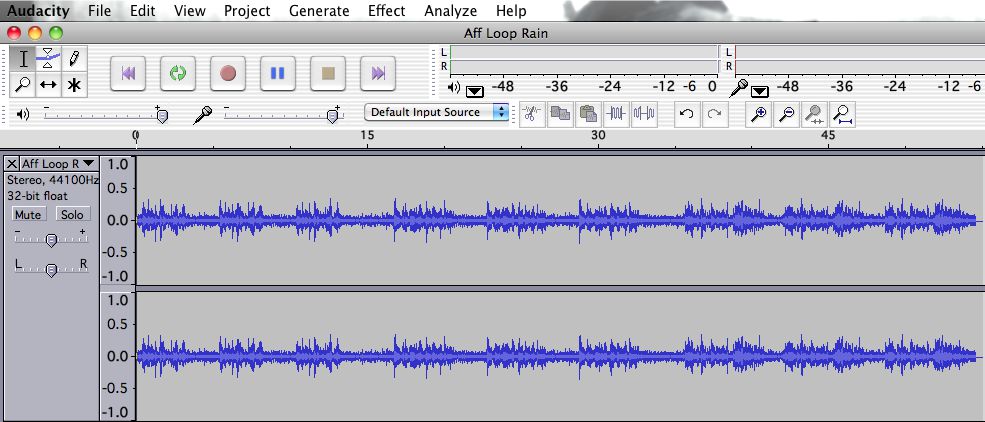 This method also blends really well with my next suggestion... especially if you use Reason.
Suggestion 3 - Recycled
If you ever want to know where the beginning of the computer audio loop application started, you found it. Recycle, while old, is still up to date with the Apple OS, and is a highly viable option for Reason users. This is especially true if you're a fan of Dr. Octo Rex, and his assistant Nurse Rex. Once you've isolated several loops from your Other CD collection, using Audacity, trundle the little morsels into Recycle so that you can keep the timing, and make the loop playable with Dr. Octo Rex, or Nurse Rex!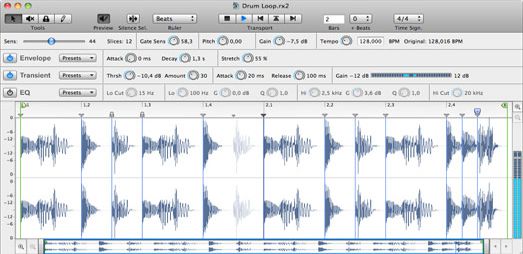 Conclusion
There are several other applications, databases, etc. that you can use out there. These are just my favorites. The point is, rather than going out there and buying new sounds, you might check and see if you already own some!