Here's the press release with details about RC808 from SampleScience.
05 November, 2015–SampleScience announce the release of RC808, a sample based emultion of the TR808. A staple sounds of modern electronic music, the Roland TR808 was released more than 20 years ago and still sounds as fresh today than it did in 1980!
The RC808 is a sample based emulation of the mythical TR-808. The 808 has been used in tons of hits during the eighties, among them "Sexual Healing" by Marvin Gaye and "Planet Rock" by Afrika Bambaata and the Soulsonic Force. It's still widely used nowadays among hip hop and techno producers. The RC808 is a plugin emulation of the 808 with added functionalities not present in the original machine.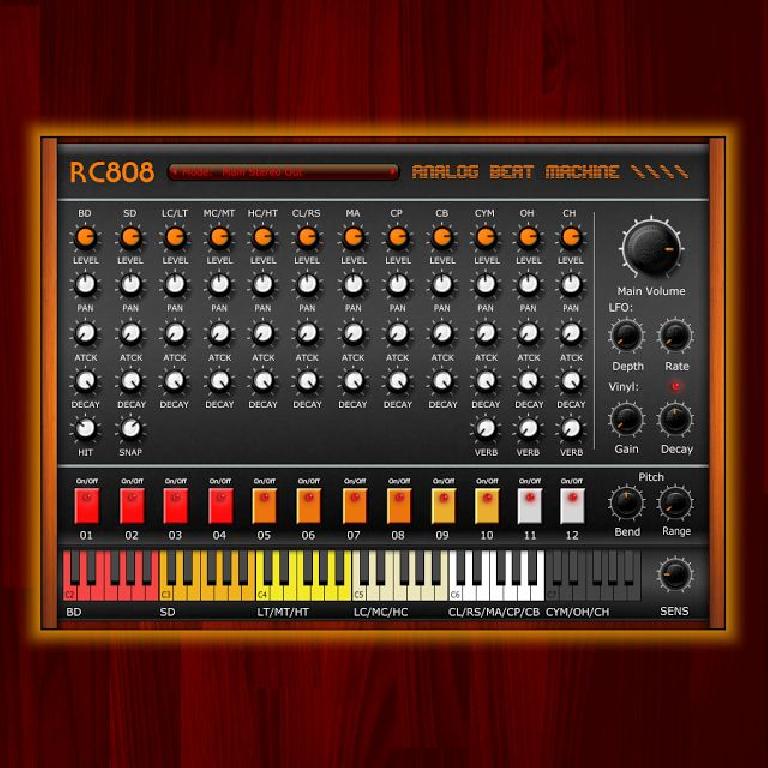 Features:
The original 808 drum kit sounds.
Velocity sensitive response.
The original 808 knobs for each drum sound plus pan, attack, decay and verb controls.
LFO for stereo width modulation.
Various effects: vinyl, pitch bending and sens/distortion.
Preview keyboard.
4 Modes: Main Stereo, Multi-Out, Main Stereo Multi MIDI channels and Multi-Out Multi MIDI channels.
RC808 is available as a Windows (32 bit/64 bit) VST plugin as well as a universal Mac OS X VST and AU plugin.
Audio demo:
Price: $12 USD
For more info: http://www.samplescience.ca/2015/11/rc808.html
Note: You need a plugin host to be able to use this program. No on-board sequencer, RC808 is controlled only by your DAW's sequencer and it's on-board preview keyboard."