So, with all the scoring and sound design libraries out there, does CINEMORPHX bring something unique and interesting to the table? Most definitely — with its huge collection of samples and presets, and its comprehensive but efficient set of programming options, I found it to be one of the more creative and capable libraries for these applications...
- Joe Albano (Ask.Audio), 2015
NEW YORK, USA: award-winning sample library company Sample Logic is proud to announce that it is offering a time-limited 50% discount on CINEMORPHX — its critically-acclaimed sample-based cinematic virtual instrument for Native Instrument's industry-standard KONTAKT PLAYER platform — until May 9th...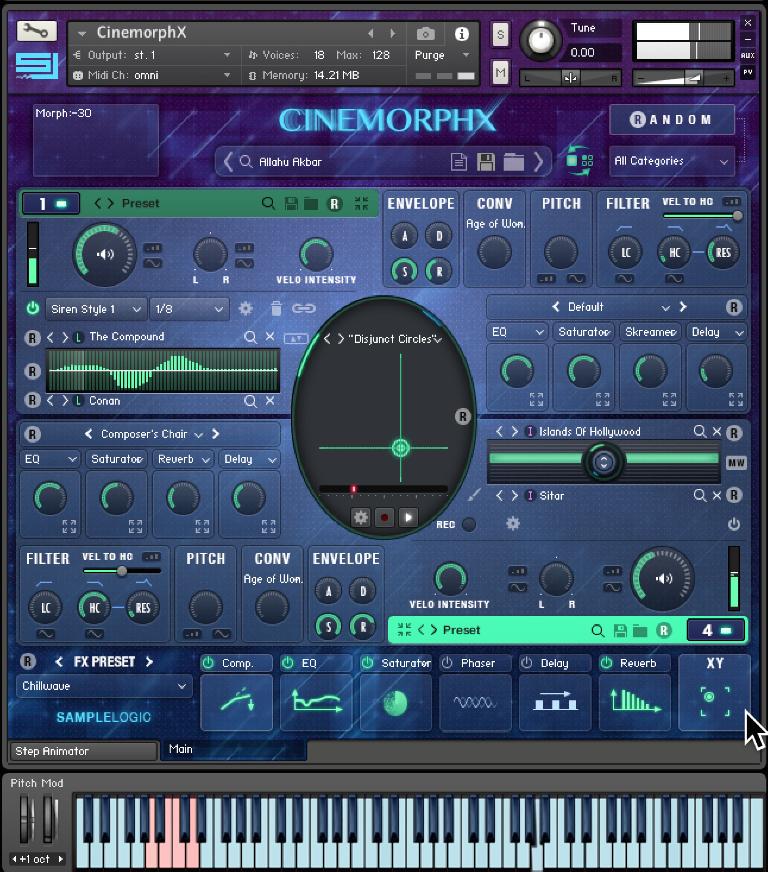 Fit for cinematic sound design, music production, and much more besides, the multi-core CINEMORPHX is a true sampling heavyweight. Weighing in with over 6,000 presets and at 30-plus GB in size, CINEMORPHX is professionally programmed from scratch for instantaneous inspiration and endless possibilities without weighing down on creative minds. Much more than merely a sample set, however, it combines psychoacoustic sampling and hybrid synthesis with modern and proprietary effects and animation capabilities, making it the perfect tool for creating inspiring sounds on the fly at any time.
There's never been a better time than now, to treat yourself and your musical muse to thousands of brand-new sounds straight out of the box since Sample Logic is tendering a time-limited 50% discount deal on CINEMORPHX. Best be quick, though... this deal ends soon, so should not be missed. Just ask Joe Albano at Ask.Audio!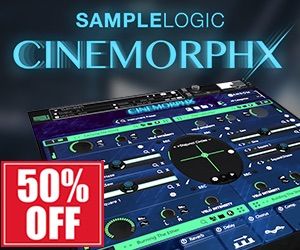 As of May 2, 2016, CINEMORPHX can be ordered online and directly downloaded from Sample Logic for a time-limited promo price of $299.99 — representing a 50% saving over its $599.99 MSRP — from here: http://www.samplelogic.com/products/cinemorphx (50%-discounted, cross- grade pricing is also available to owners of AMBIENCE • IMPACTS • RHYTHMS (A.I.R.), THE ELEMENTS, and SYNERGY during this promotion.)
Web: http://www.samplelogic.com/products/cinemorphx