Well, well, well. Aside from birthday wishes for our friends at Sample Logic. They've got something nice to give back to the music making community. Morphestra 2, for today (15 August, 2016) ONLY is available at 40% off!
It's Sample Logic's 10 year anniversary. So everyday, for 10 days, they are presenting a new deal that runs for 24 hours only. So, you'll need to take advantage of these deals quickly to make sure you don't miss out!
Morphestra 2 is over 25 GBs / 5,000+ morphed cinematic instruments & multis derived entirely from true orchestral recordings. A modern day virtual instrument that transcends ANY morphed/effectual.
Click here to get Sample Logic's Morphestra 2 @ 40% OFF.
Not sure? We reviewed Morphestra 2 here.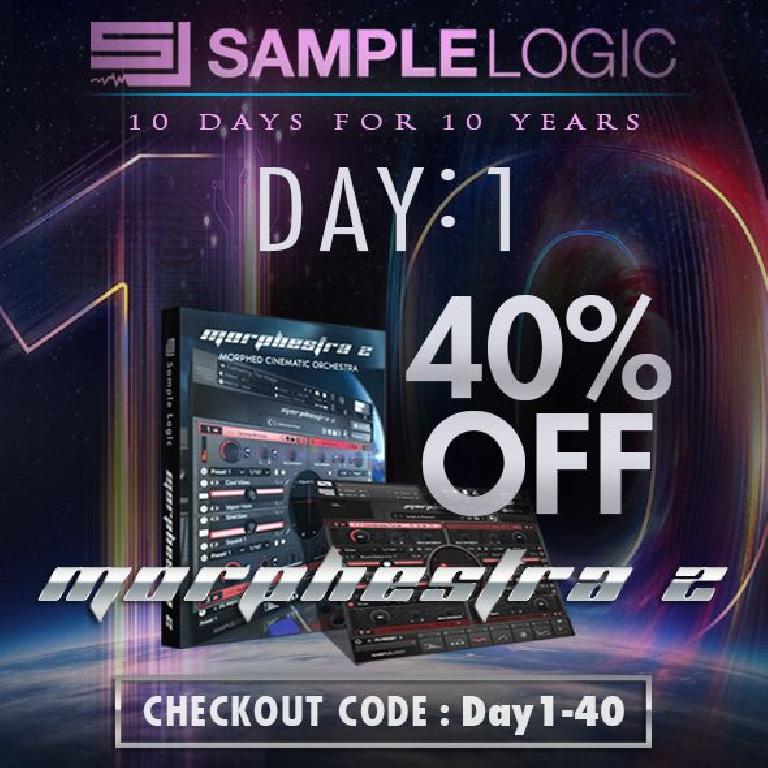 Watch the trailer video here:
Morphestra 2 retails at $499.99. With this code: Day1-40 you can get it for just $299.99!
HURRY! This deal expires end of day, today!!
Click
here
to get Sample Logic's Morphestra 2 @ 40% OFF.