"You can't rewrite the past, but you can sample it. Dig into your grandfather's record collection for the deepest cuts, chopped, looped and laced with modern FX, and all royalty-free.". So say Output, who have partnered with BMG publishing to do something new with sampling and software. But what exactly is it?
FEBRUARY 13, 2019 — Crate-digging has just taken a digital turn. For the first time, musicians have access to sample coveted master recordings—royalty-free forever—via The Crate, exclusively available inside of Output's music app Arcade. 



In partnership with Countdown Media, a subsidiary of BMG Publishing, Output will pioneer this ground-breaking new way for musicians to sample and manipulate time-honored songs in their productions, and music-makers will never have to pay a single cent back in royalties.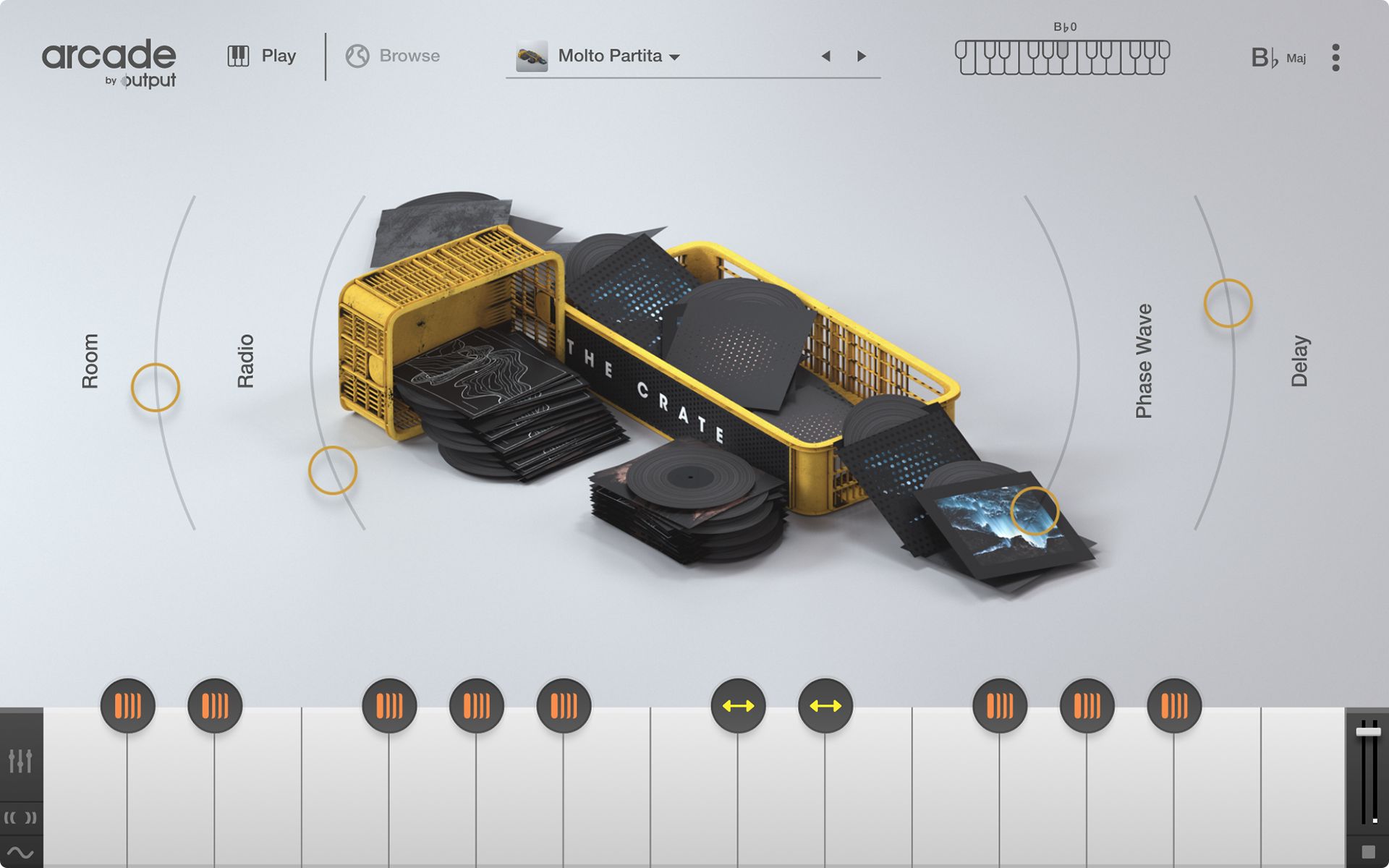 "I can't tell you how many times I wanted to sample something without the hassle of clearance..." says Output CEO, Gregg Lehrman. "BMG and Countdown Media have opened an enormous catalog for us to use and it's a huge deal for our creators."
Notable songs include the jazz classic "The Entertainer" and bluegrass "Rye Whiskey, Bach's "Brandenburg Concertos", and Chopin's "Preludes", along with hundreds more. Deeper, more obscure cuts round out the collection and provide a wide range of sampling options. And by being built directly within the powerful Arcade synthesizer, users are just a touch away from adding their own spin.
The Crate launched February 13, 2019, and is free to try with any new Arcade sign-up.