Russian Analog Drum Synth, AVP Synth ADS-7, Spec, Price & Video Revealed
ADS-7 is a seven-track analog drum machine made in Russia with 65 hands-on controls, a sequencer, MIDI, individual audio outputs and trigger inputs. Here's what it sounds like.
The Russian-made analog drum synthesizer inspired by the drum machines/synthesizers of the 70s-80s with a built-in 32-step sequencer and MIDI control has now been officially unveiled by AVP Synths. We reported on the upcoming drum machine less than a week ago. Now, we've an official video demo to share.
ADS-7 has 65 controls, 4 switches and 28 buttons with which you can have a wide control over the sound parameters, sequencer and MIDI. It has individual audio outputs and individual trigger inputs for each of the seven sounds.

Want to see and hear it in action? Of course you do:
Check out this detailed look at the controls on the ADS-7: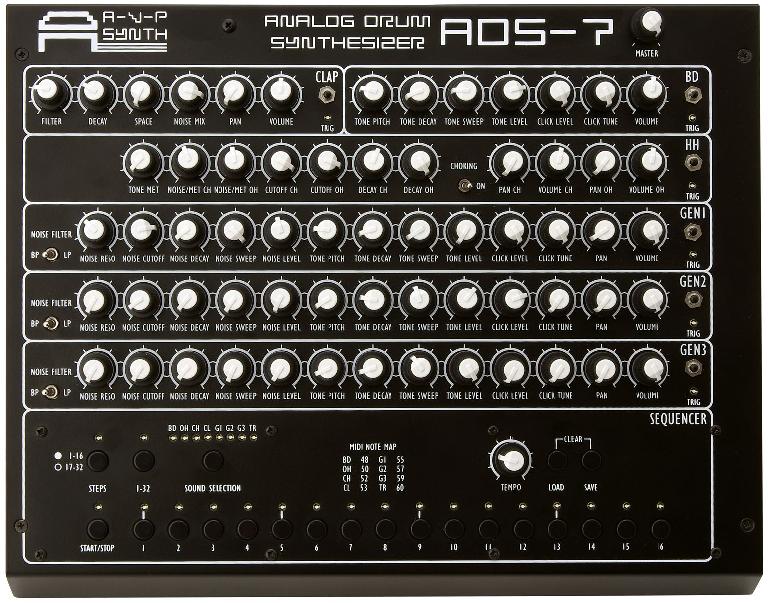 ADS-7 Specification
Fully analog, discreet components;
7 individual sound channels: BD, Clap, OH/CH (choking on/off function), 3 separate Generators (GEN) with Band-pass and Low-pass filter options;
65 knobs/controls for different sound shaping options: from standard noise to metallic tones;
16/32 step analog sequencer;
Ability to clock external gear with the sequencer;
Up to 32 steps preset loading/saving slots;
MIDI In/MIDI Out;
3.5 mm individual triggers;
Stereo/individual 6.3 mm outputs for each sound plus 1 trigger out;
Steel casing;
Dimensions: L330xW250xH140 mm;
Weight: 3.5 kg (without power supply);
15 VAC 220v power supply (included).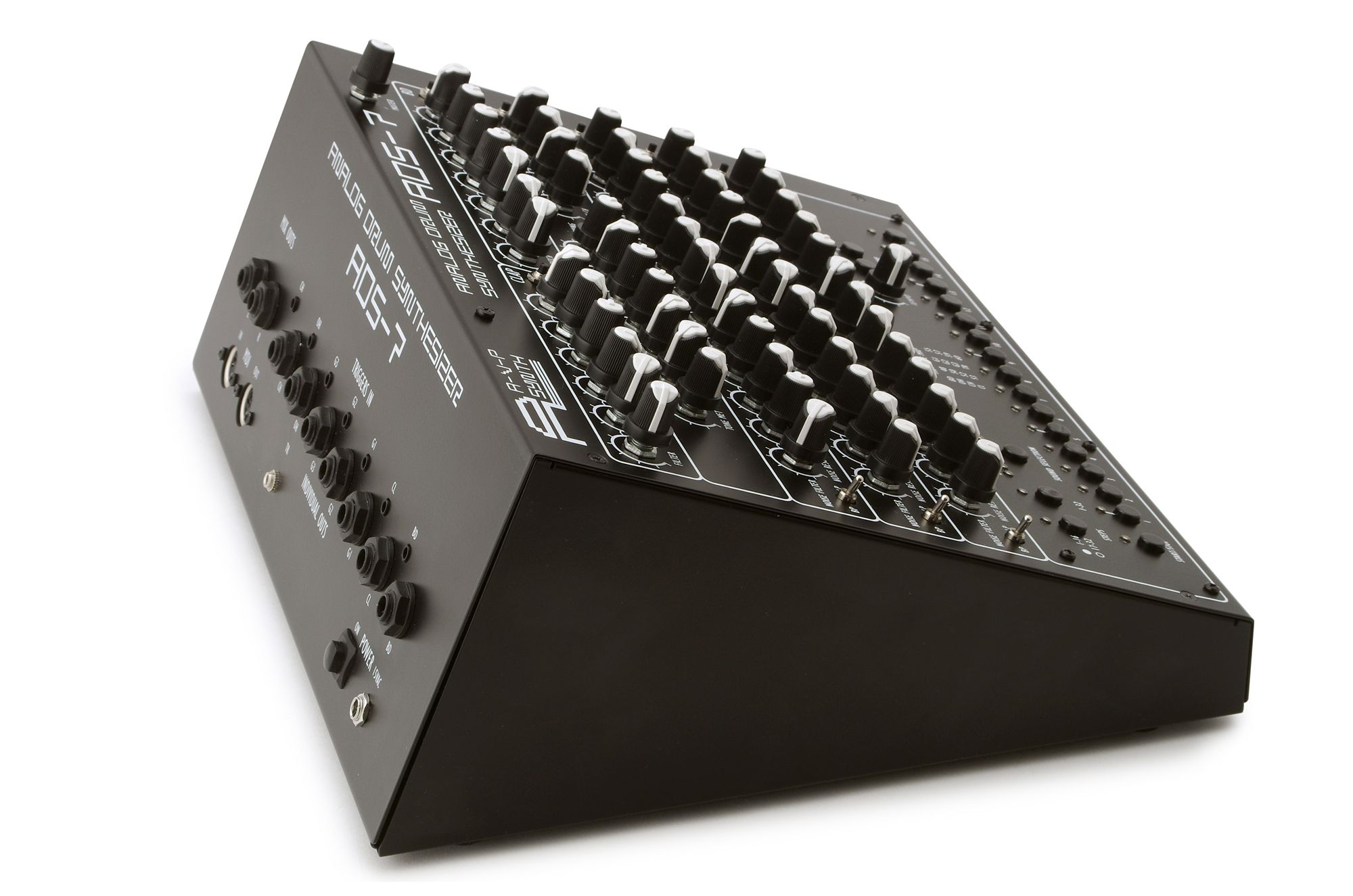 Pricing
Europe/UK, US/Canada: 770 EURO including registered shipping.
The price may change from batch to batch but not considerably.
Please note: AVS-7's are shipping from Russia. Import customs and tax charges may apply.
In order to make a purchase you need to email AVP Synths.
All units are hand assembled and tested with an approximate rate of 2-3 units per week, so asking to please be patient.