Sebastopol, CA—September 1, 2017: The best-selling Roswell Pro Audio Mini K47 Microphone has been improved and re-released with numerous upgrades and new accessories.
The microphone's new Black Sparkle powdercoat finish provides sharper looks and superior durability. The new Cutaway[tm] shockmount, adapted from the DELPHOS microphone, provides excellent isolation without preventing placement close to a source. Internal upgrades include European polypropylene signal capacitors and refined DC voltage circuitry.

This new Mini K47 delivers a smoother sound and better headroom, while retaining the balanced tone and sibilance reduction qualities of the original design.
When producer Ross Hogarth used the Roswell Pro Audio Mini K47 Microphone, he was stunned. "It has a smooth, detailed sound without being overly bright," Hogarth said. "Many inexpensive mics are brittle and harsh. The Mini K47 is warm, and doesn't sound inexpensive. It's a true 'no-brainer' for anyone looking for a great mic at a great value."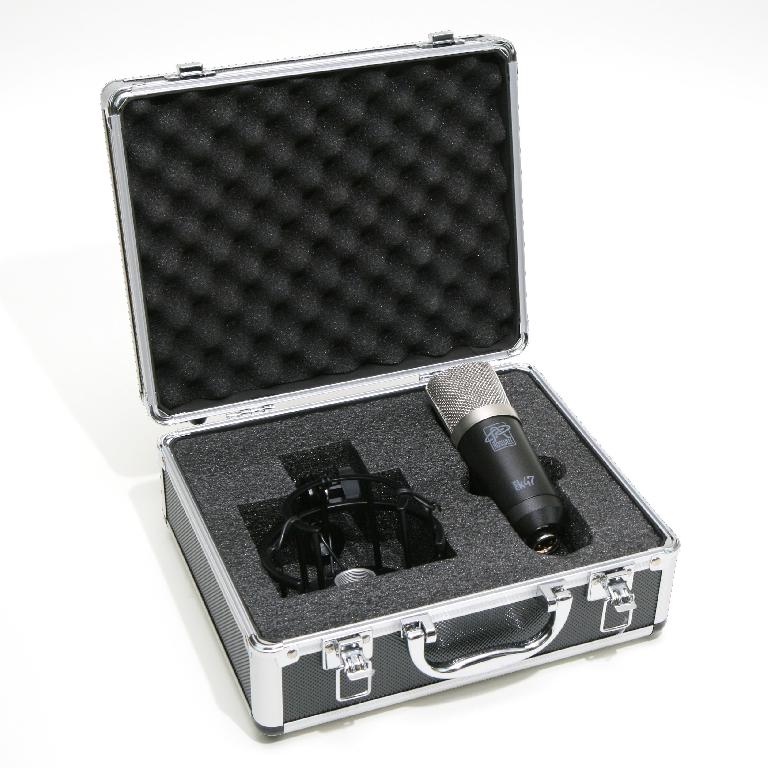 Every Mini K47 microphone is extensively tested for polarity, noise, frequency response, and sensitivity, following a minimum 24-hour burn-in.
The Mini K47 ships with a signed and dated QC card, Roswell's exclusive Cutaway[tm] Shockmount, and a padded aluminum flight case.