Here's what the good folks at ROLI have told us about their new Flip Case for RISE and EQuator app for iPhone, in their own words:
We're excited to unveil the Flip Case for RISE, a multipurpose companion to the Seaboard RISE. As a rigid case with a flexible cover, the Flip Case protects the soft keywave surface from wear and tear at home and on the road. The cover flips back to become a stand that props up your tablet or mobile phone. You can also configure your Flip Case as a bar that slightly elevates the RISE for convenient use on a work surface. Available in five colors, the Flip Case gives you yet another way to personalize your RISE experience. It's now available for $129.99 on www.roli.com. For a limited time ROLI is offering the Seaboard RISE plus Flip Case for $849.99.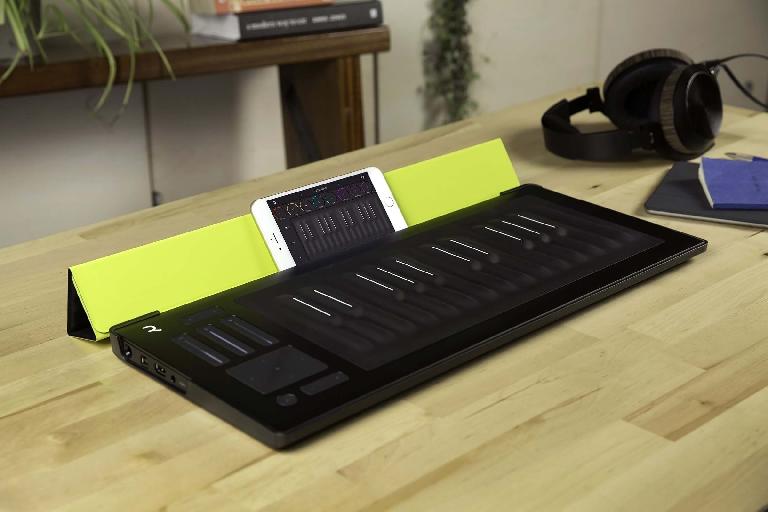 The second product we're excited to announce today is our upcoming Equator app for iPhone. This app will bring Equator to the iPhone 6s using Apple's 3D Touch, allowing you to play Equator's range of sounds on a virtual keywave surface. Shipping with a selection of Equator presets, the app will make it even easier to make incredibly expressive music. All you'll need is your wireless Seaboard RISE and an iPhone.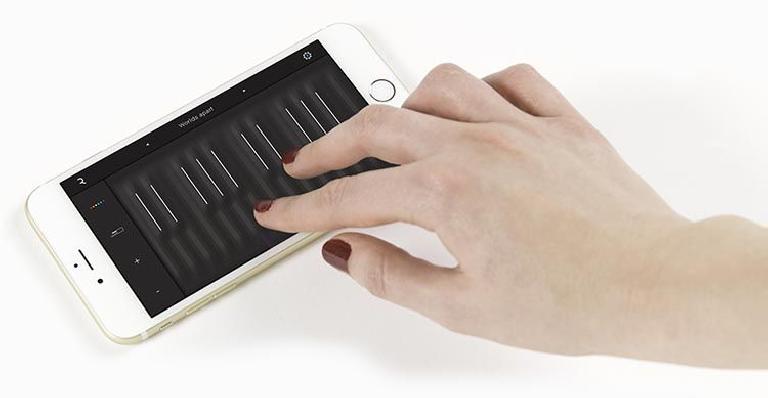 "The Seaboard RISE is already the best controller for making expressive music on the go," says our founder, Roland Lamb. "Our upcoming Equator app for iPhone will give Seaboard RISE creators a way to make music on devices that fit under their arm and in their pocket, and the Flip Case for RISE is a beautifully functional accessory that perfectly places mobile apps in the music creation process."
We've been working hard to bring out both of these products only two months after the launch of the Seaboard RISE, which today was presented the CES Award for Innovation in Computer Peripherals. They're part of ROLI's mission of delivering a more connected music experience. Through these products - and more to come in in the near future - we're looking ahead to a time when music-makers will control wireless digital instruments through convenient mobile applications, allowing them to play these instruments whenever and wherever they wish.