After their successful online product launch event last year, Roland have altered their approach a little and will be debuting 14 new products (from the Roland and Boss families) from May 26 to June 23 2017 over 4 separate events.
We believe the four events, along with their dates, are categorized like so:
26th May - Drums / Percussion (4 products)
1st June - Guitar Products (2 products) - Pro Video (2 products)
20th June - Synthesizer (2 products)
23rd June - Guitar Products (4 products)
We're particularly excited about the June 20th debut event with two synthesizers planned. We wonder whether this will see further additions to the Boutique synthesizer range or the AIRA range. Or perhaps something new?
What would YOU like to see Roland release?
Here's the official press release from Roland:
Hamamatsu, Japan, May 19, 2017 – Bringing the thrill and excitement of creative experience to everyone, Roland announces the online new product debut event "The Future. Redefined. New Product Stream." As part of the event, 14 Roland and BOSS musical instrument products are scheduled to debut from May 26 to June 23, 2017. Introductions will include Roland synthesizers, electronic drums/percussion, and video solutions, as well as guitar-related products.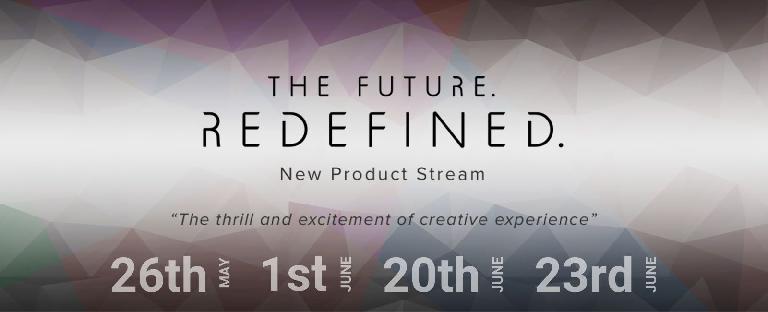 Roland will officially launch the event on May 26, 2017, at 7:00am UTC, by unleashing four new musical instruments in the drums/percussion category. Roland will also host an online Twitter conversation on May 26, where fans can go behind the scenes and interact with the developers by adding hashtag #RolandTFR to tweets. Debuts for the remaining products are scheduled on June 1, June 20, and June 23, 2017.
Fans of Roland and BOSS around the world are encouraged to participate in this unique product debut event at Roland.com/TFR on May 26. The Online Twitter conversation schedule and additional debut event details will be posted on this dedicated website beginning May 19.
Stay tuned to AskAudio and the Roland Future Redefined event for more info as and when the new products are released.