Roland TB-303 & TR-606 Get Gorgeous, Personalized Full Metal Jacket Mod Cases
Drum machines and synths are precious and deserve lots of care! If you have a Roland TR-606 or TB-303 you can show them how you feel and give them a sexy exterior with a full metal jacket case.
The man and machine responsible for elegantly chopping off the keyboards from Korg Monologues and Minilogues and replacing with custom built engraved metal plates, Haydn Hamilton, is back with some more metalwork mayhem.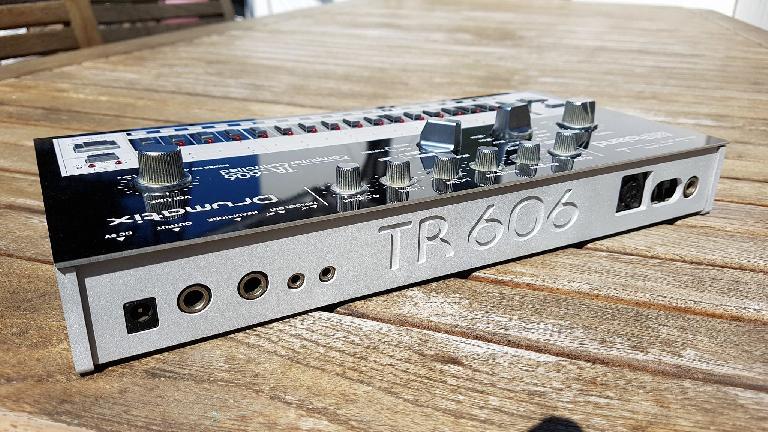 This time he has a bunch of popular Roland drum machine, bass synths and their clones in his sights: Roland TB-303, TR-606, Cyclone Bass Bot TT-303. Of course there are no keyboards to remove here. Instead Haydn provides beautiful custom aluminium cases (he calls them Full Metal Jackets) that not only gives the drum machine a more rugged feel, but also look truly drop dead gorgeous.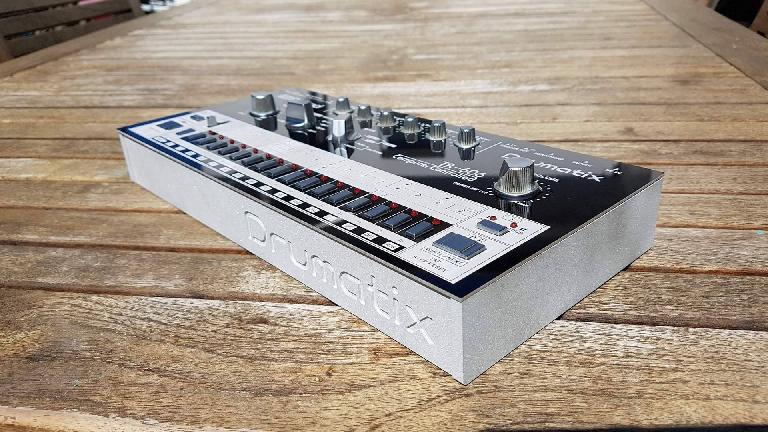 You can choose to have a 606 or 303 faceplate in a number of different colors. Here are the current options available: Matt Black, Satin Silver,Gloss Black, Gloss Blue, and Gold.
We'd also suggest exploring the making of these full metal jacket faceplates. The process is almost as fascinating as the end results are beautiful.
The following designs were created by Abadroza Predrag Savic which Haydn then cuts and burns...!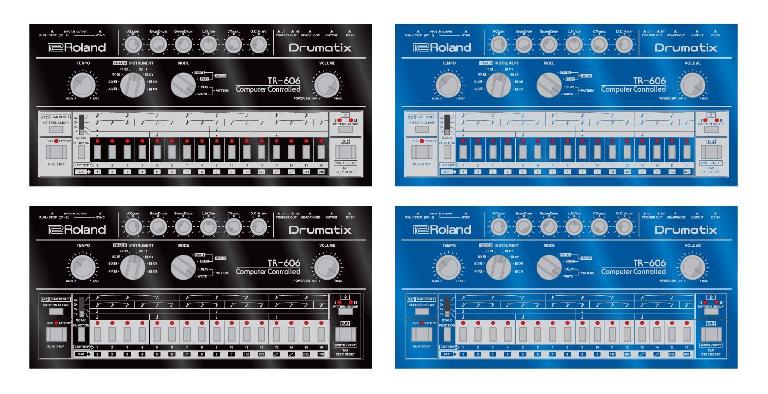 Haydn from Instrument Stands has been in contact with us about the process and the prices involved in giving your beloved drum machines or bass synths a facelift. Here's what he tells us:
"So we start with a large sheet of flat aluminium 2mx1mx3 and start cutting it down to fit onto my Table that can cut 1.3mx.9m then also cut down sheets of the 5mm stock to make the side pieces.
"After we pocket all the trenches that the case locks itself into, as the case is a screw free assembly, only a few very small drops of CA are used in key points and the case is rock solid and has clean lines.
"When a customer gets in touch we chat about what special printing adjustments and deep engravings for front plates and top face are need to make the case personalised, there are a few colours to choose from and all are burned with a Co2 laser and the etching comes out in a nice whitish burn on the special laser anodising aluminium faceplate stock, we have Matt Black, Satin Silver,Gloss Black, Gloss Blue, Gold to choose from now, we have an introduction discount for 20 cases and thats 5 cases to go before we go back to the £100 GBP from the £75 it is now.
"We also make the stands in a stackable version for you guys and girls who need more than one and would like them to tier for space saving..that option is an extra 50 for a 2-tier add on case system. They are also multi adjustable for that perfect angle you would like!"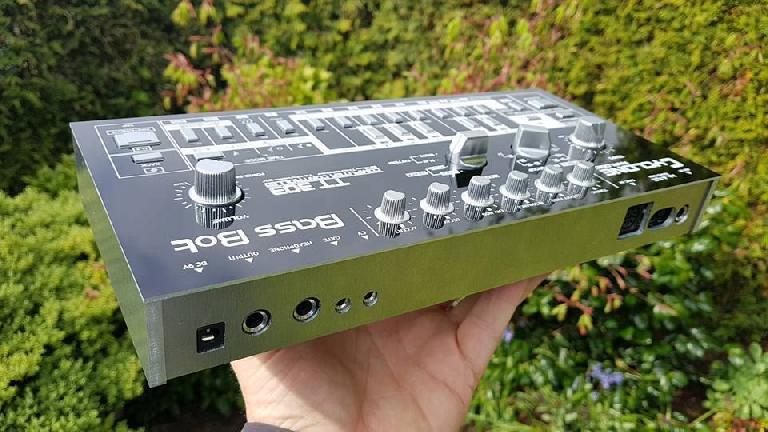 If you want to give your Roland (or cloned) drum machine or synth a smart, new metal look, then we'd highly recommend checking out the links below.