The System 8 is an expandable synth with next-gen ACB technology and extensive high-resolution controls. As soon as we get hands-on with one we'll have a review for you. In the meantime, here's some good news if you've already decided you want one now.
October 12, 2016, Los Angeles, CA — Roland announces the availability of the SYSTEM-8 PLUG-OUT Synthesizer, an advanced performance instrument that features the latest generation of the acclaimed Analog Circuit Behavior (ACB) technology. Powerful and deep, the SYSTEM-8 delivers a wide range of sounds inspired by over four decades of legendary Roland synths. To complement its internal sound engine, the SYSTEM-8 can host and control up to three Roland PLUG-OUT software synthesizers, and new JUPITER-8 and JUNO-106 PLUG-OUTs are included with purchase. Optional PLUG-OUTs such as the SH-2, SH-101, PROMARS, and others will be supported as well. The synth includes a massive array of hands-on controls, as well as a polyphonic step sequencer, vocoder, CV/GATE outputs, arpeggiator, and other creative tools.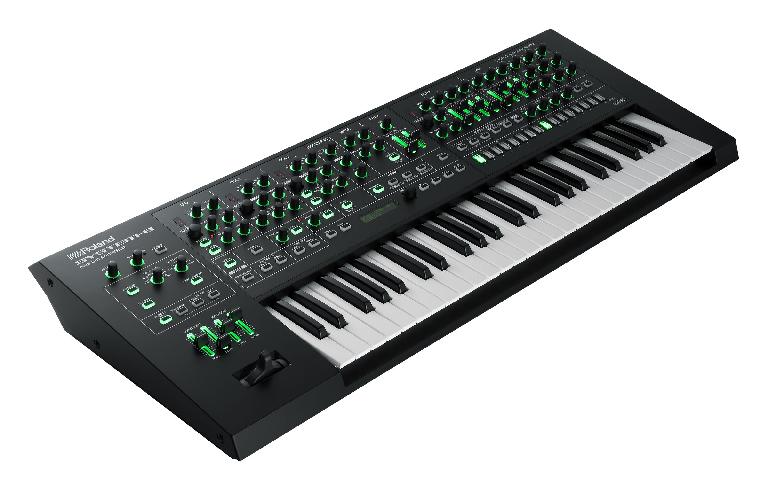 While the SYSTEM-8 excels as a performance instrument, it easily integrates into a music production environment. The synth functions as a USB audio/MIDI interface for a DAW, and the 49 full-size keys (with velocity) provide a responsive keyboard for recording MIDI tracks. There's also a control surface mode for using the SYSTEM-8's knobs, sliders, and buttons with soft synths. The SYSTEM-8 is equipped with CV/GATE outputs, enabling a user to send note/pitch data from the synth engine and step sequencer to trigger modular synths and vintage analog gear.
The SYSTEM-8 PLUG-OUT Synthesizer is offered at $1499 street. Optional wood or aluminum side panels will be available. To learn more, visit Roland.com/us.