For some it appears that Roland Cloud is the gift that keeps on giving. As it is constantly updated with new plugins, Roland Cloud appears to be better value by the month.
In time for Christmas, Roland Cloud 4.8 has been released and a new instrument plugin has been added which happens to be one of the most popular hardware synthesizers in history, Roland JV-1080.
Here's what Roland tells us about this new addition:
The most famous of the Roland PCM powerhouses, the Roland JV-1080 is the 'down to the circuit' inspiration for the Roland Cloud JV-1080 software plugin. It was a huge success with artists and producers, and eventually lead to even more powerful models in the series such as the JV-2080 and XV-5080.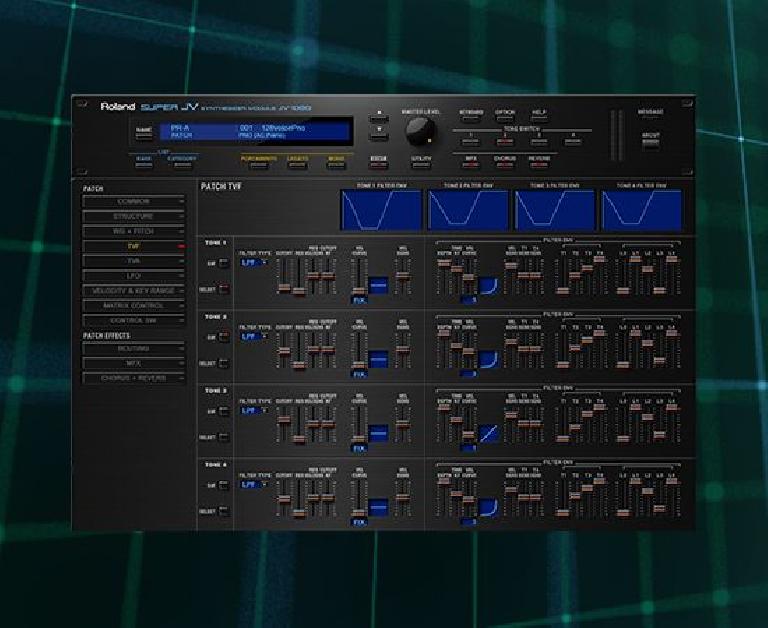 While the Roland Cloud JV-1080 has the look, feel and factory patches of the original, it has the expanded effects, additional waveforms, and increased polyphony of its successors. It's like the JV-1080 you know and love, but enhanced to go toe to toe in your DAW with any contemporary software synthesizer.
If you are a Roland Cloud Core Member or are enjoying our 30 day free trial, you should see the JV-1080 available for download and installation via Roland Cloud Manager!
Read More...
Roland JV-1080 Features:
Maximum Polyphony: 128 voices
Sound Generator: D-50 Compatible LA (Linear Arithmetic) Synthesis
Part: 1 part
Tone Memory Type: 2 Types (Patch/Rhythm Set)
Waves: 1,083 waves
Effects: Multi Effects: 78, Chorus: 3, Reverb: 5
Sampling Frequency: 44.1 kHz, 48 kHz, 88.2 kHz, 96 kHz, 176.4 kHz, 192 kHz
Memories per bank: 128 memories (User can make new user banks)
If you'd like an audito preview, check out the demo track from one of Bass House's most prominent artists, SVYR, done entirely using Roland Cloud's software JV-1080.