With original Roland Jupiter 8 analog synthesizers going for as much as £14,000 second hand, it's fair to assume many musicians wanting the distinctive Jupiter-style sounds will look somewhere other than eBay or Reverb. In fact, Roland have created their own emulation of their now-classic machine in the form of the Boutique JP-08. You can learn all about how to use it with this pro video course. while not truly analog, Roland are using ACB (analog circuit behavior) to model the original in the digital domain, and it's a very good sounding synth.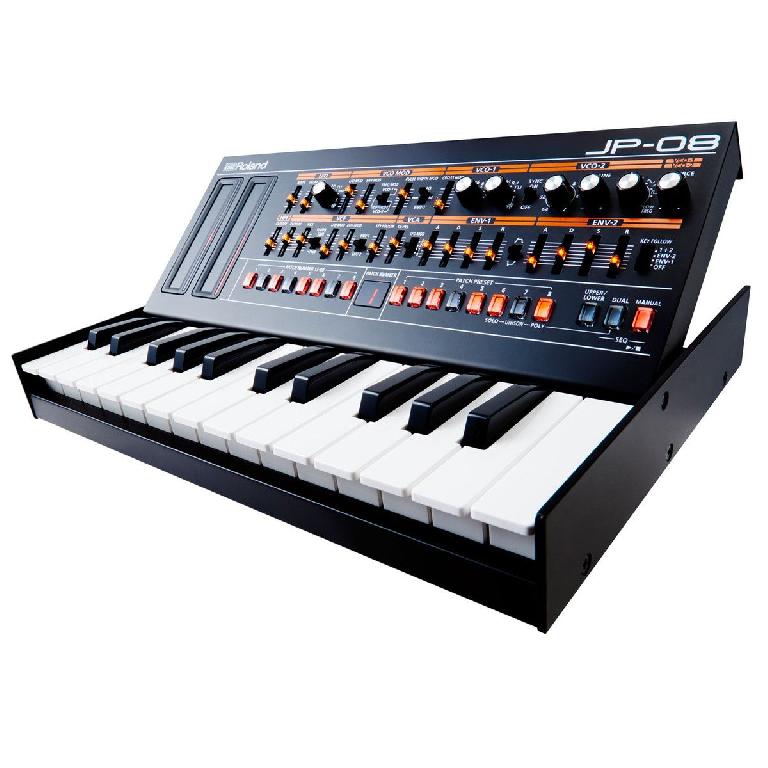 On the software side, there are instruments that have been inspired by the Jupiter 8, and others that have been borrowing different aspects from more than one synth from the Jupiter series. Trial N Error have released an update for their emulation plugin called JP-80. It's simply described as 'a mash-up of a legendary synth series of the 80's with some new additions.'
Although originally released a year ago, this excellent sounding, 8-voice polyphonic synth created with Native Instruments' Reaktor has just received a useful update to take it version 1.60. New features include:
some minor CPU improvements
fixed the last note priority bug for the mono and 8-voice unison mode
fixed the LFO connection for the PWM (it's now always the triangle without the delay)
JP-80 is free to download, sounds gorgeous, and has a credible 5 stars from 49 votes on the Native Instruments website. This Reaktor synth is definitely worth checking out!