Los Angeles, CA, December 17, 2020 — Roland, the world's most iconic electronic musical instrument brand, has announced the debut of its first line of Roland lifestyle apparel available globally.
Developed in response to growing demand from Roland fans around the world, the new Roland lifestyle apparel line debuts with two distinctive streetwear collections called "EST. 1972" and "808 Classic," in honor of Roland's musical and cultural legacy.
Designed by lifestyle creative agency Shines Creative and Roland, the "EST. 1972" clothing collection is representative of the year Roland was founded in Osaka, Japan, and the "808 Classic" collection takes design cues from Roland's most legendary product, the TR-808 drum machine.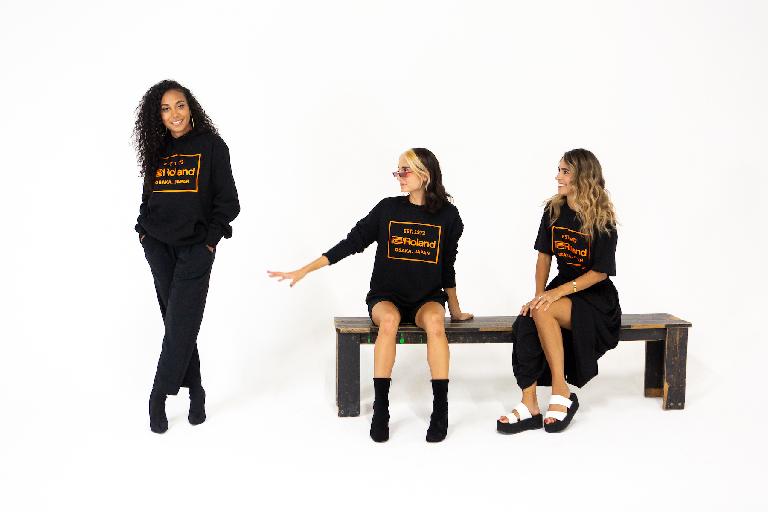 "Roland has achieved iconic status by creating instruments like the TR-808 that gave rise to entirely new music genres and ways of making music," offered Nathan Chandra, founder of Shines Creative. "Music has the power to give rise to very distinctive clothing styles and even entire cultural movements. With the release of these new streetwear collections, Roland has begun to build its own unique bridge between fashion, culture, and music for everyone that loves the brand."
Both of Roland's new lifestyle apparel collections are a limited release and each style ranges in price from $28-$64, including an exclusive set of hoodies, sweatshirts, t-shirts, sweatpants, and more. Future Roland apparel collections are also in development with Shines Creative, as are plans for Chandra and his team to curate apparel collaborations for Roland with culturally significant and design-forward brands.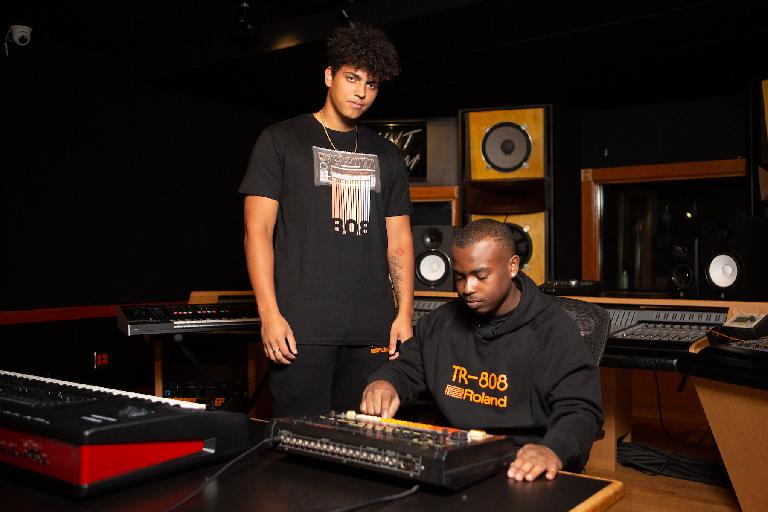 Roland Creative Director Martyn Hopkins added, "Music and personal style often go hand-in-hand. For decades, musicians have used Roland instruments to create some truly memorable musical moments—not to mention some great nights out. We get lots of requests about whether there's an official range of Roland merchandise, so it's very exciting to be working with the team at Shines to give people just that—fresh designs, premium quality, exciting collaborations, with a few surprises mixed in. Stay tuned for more info."
Los Angeles-based streetwear brand PLEASURES also released an "808" capsule collection in collaboration with Roland and Shines earlier this year that celebrates the 40th anniversary of the 808 drum machine. The five-piece, limited-run collection highlights the functionality and iconic design of the 808, with several styles selling out within 24-hours of release.
Availability & Pricing
Roland's new line of lifestyle apparel is available now for purchase globally. Please visit https://rolandlifestyle.shop/ to buy or to learn more.