Before we can even publish our review of the TR-8S drum machine from Roland (it's coming very, very soon) a new update has been released for their flagship AIRA drum machine. And quite aptly the update has arrived on 808 day (8th of August).
If you were hoping for a brand new analog TR-808 from Roland, we're sorry to say you'll be disappointed. However, the TR-8S is excellent and worth checking out. Or if you fancy waiting for an analog clone of the original TR-808 with some extra features then Behringer are working on their RD-808 which looks just very similar to the original.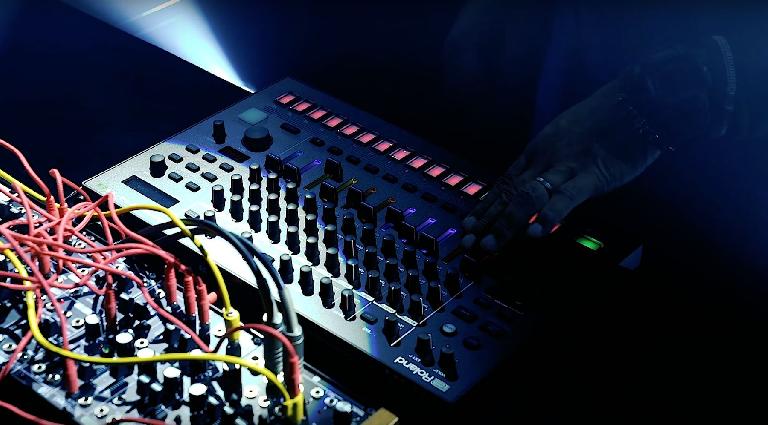 Here's what's new in this update for the TR-8S:
A STEP LOOP function was added.
A sound preview function when importing user samples was added.
And there's been some bug fixes too:
When importing a pattern together with a kit, sometimes an error occurs or a different pattern is imported.
Minor bugs have been fixed.
The TR-8S includes 11 instruments, a 16-step sequencer with one variation, 128 user drum kits and 128 userpatterns, and lots more features.
The Step Loop feature is the big one and is why this update brings the firmware up to v1.10.
Here's what our frienda at Roland tell us:
STEP LOOP has been implemented for ultimate live pattern improvisation. Play only the steps you want within the pattern for tight, controllable fills or wild, extreme glitches. The ever-steady, performance-ready TR-8S takes a dramatic evolved step forward with STEP LOOP.
*This function is available for TR-8 as well
And here is Step Loop in action: