Hamamatsu, Japan, January 8, 2018 — Roland announces 4XCAMERA, a unique new video capture app for iOS devices. 4XCAMERA makes it easy for musicians to create music videos with up to four performances split on the screen. Aspect ratios of 1:1 and 16:9 are supported, and 10 split screen patterns are available for each. The app is a free download, and allows users to capture up to two performances. Full functionality is available via an in-app purchase of €4.49.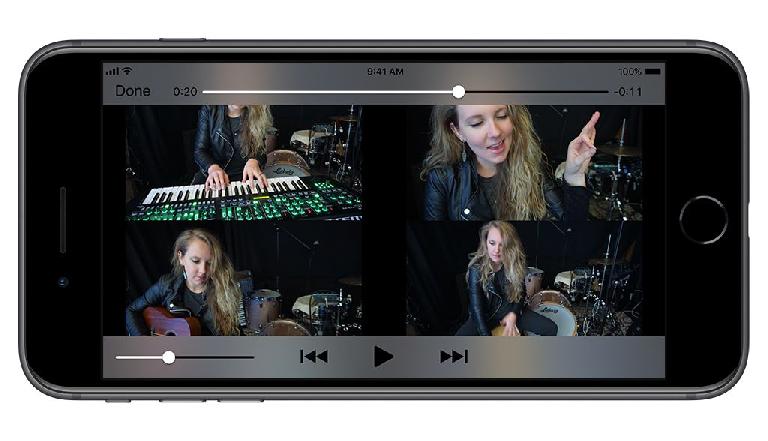 With 4XCAMERA and an iPhone or iPad, it's quick and simple for one person to create split screen performance videos of original music, cover songs, or karaoke tracks. And by sharing 4XCAMERA video projects through cloud-based storage, multiple musicians can use the app to contribute performances from anywhere in the world.
The user starts by capturing one video performance to the 4XCAMERA app. Using this video as a guide, they can capture three more performances, adding new parts on each pass. Sound can be recorded via the device's built-in mic or through a connected audio capture device.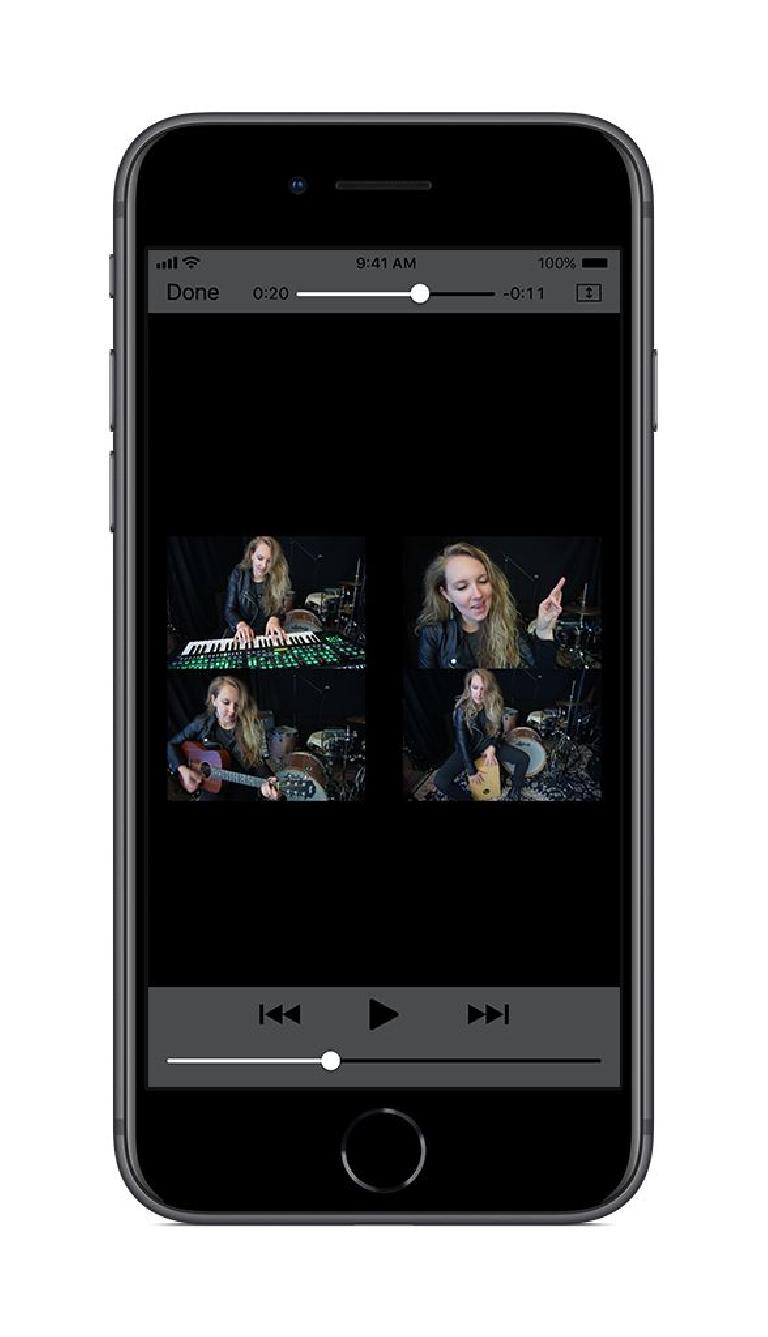 All videos for a song are stored within the app's library. To complete a split screen music video, the user applies a split screen pattern, adjusts volumes for each video, and then renders a final file for sharing on YouTube and other social media sites.
Price: Free to download. €4.49 unlocks all features via an in-app purchase.
To learn more about the 4XCAMERA app, visit Roland.com / Music Connects