Roger Linn Releases LinnStrument 128
Smaller, Cheaper, but just as powerful and expressive, the new LinnStrument 128 expressive MIDI controller, sequencer and instrument proves that good things can come in smaller packages!
No sooner do we report about the software update for LinnStrument, that Geert Bevin created and designed, Roger Linn goes and releases a brand new piece of hardware, the LinnStrument 128. As you may have guessed, this one has 128 RGB note pads, a 4-octave range, and all the features of its bigger brother. The price is very attractive, coming in at just $999 USD.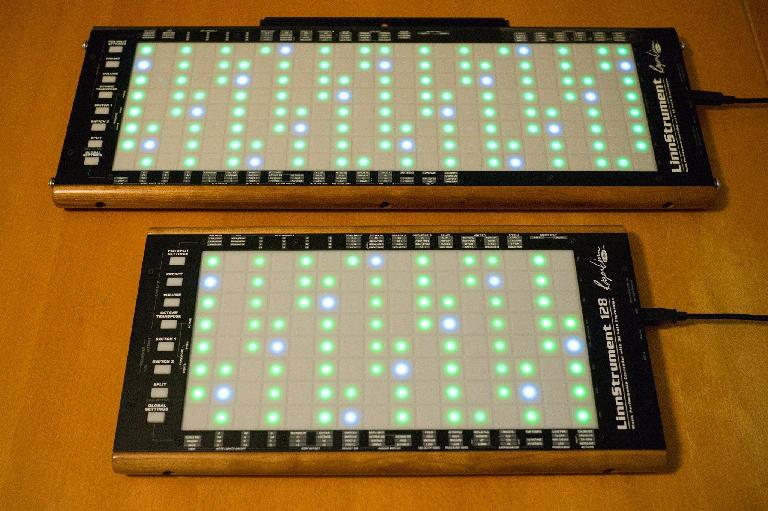 This LinnStrument is just the right size to sit on your lap while playing, making it portable in my book. Here's Geert Bevin playing his original song, "Same Place Again" on the new LinnStrument 128. The sounds used are from Pianoteq 5 and Omnisphere 2.
If you're thinking that LinnStrument is just another expensive MIDI controller with lots of RGB note pads, we'd urge you to reconsider. LinnStrument 128, like its predecessor, is an expressive MIDI controller with five ways for picking up subtle touch movements on its note pads. These are, Strike Velocity, Pressure (Z axis), Left-Right (X axis), Front-Back (Y axis), and Release Velocity.

There are videos and diagrams on the LinnStrument site showing how its note pads pick up touch specifically. But, essentially we're talking about being able to create expressive musical performances on LinnStrument and LinnStrument 128 like you'd expect to do on acoustic instruments.
LinnStrument 128 is available to order now. Shipping will begin on 14th November 2016.