SYDNEY, AUSTRALIA: Thursday, August 29th, 2019. RØDE Microphones is proud to launch the RS-1 recharge station for the TX-M2 Wireless Handheld Microphone and LB-1 Rechargeable Lithium-Ion Battery.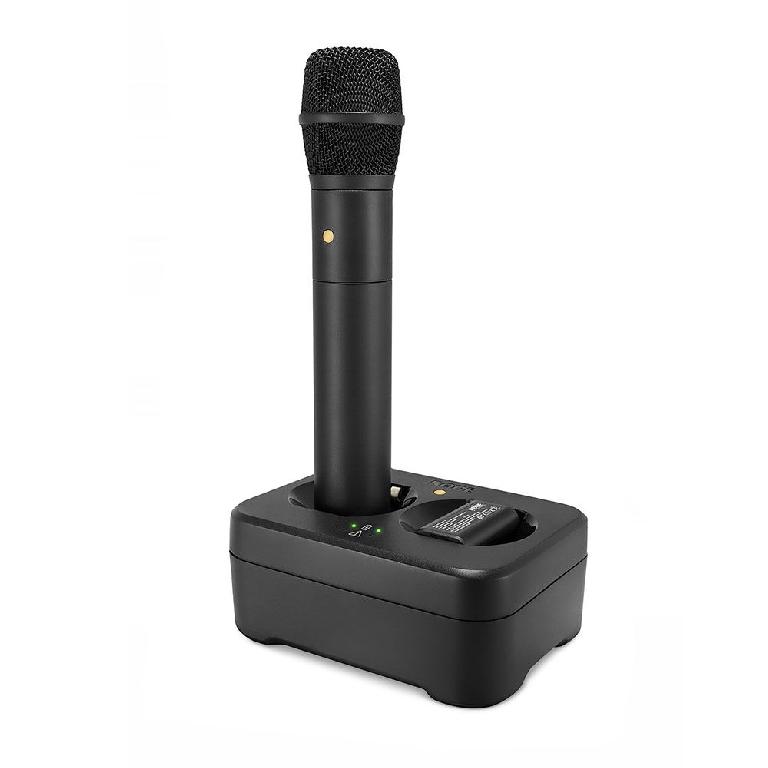 Part of the RØDELink Performer Kit, the TX-M2 is the perfect wireless mic for performers, weddings, schools, conferences, houses of worship, and more. Featuring a sturdy twin-dock design, the RS-1 provides rapid charging of the TX-M2's internal LB-1 battery without the need for unsightly cables or removing the battery.
For those who regularly use the LB-1 with another RØDE mic, such as the VideoMic Pro+, the RS-1 is a convenient charging solution. It can charge two TX-M2s and or LB-1 batteries simultaneously, or a combination of the two. Once fully charged, the LB-1 supplies 10 hours of uninterrupted power for the TX-M2 and 100 hours of continuous charge to the VideoMic Pro+.
Measuring 162mm x 332mm x 75mm, the RS-1 is sleek and compact – unobtrusive on a desktop or easily stored away until needed. The RS-1 is designed in Australia and is backed by RØDE's 2-year warranty
RØDE RS-1 RECHARGE STATION KEY FEATURES
Locking power connector
Recharge time from flat: LB-1 (2 hours); TX-M2 (4 hours)
Recharges two devices at once
Stable platform – won't slip!
The RS-1 is a standalone unit and is sold separately to the TX-M2, RØDELink Performer Kit, and LB-1. It is available worldwide now for USD $99.