iOS microphones are becoming more prevalent as more DSLR filmmakers begin to learn that the microphone built into the camera just won't cut it. 2-track field recording has been around for ages, but with the advent of professional video recording becoming more and more within reach of the average musician, your typical videographer is more concerned with audio than ever before. The company that brought us the tried-and-true line of Handy Recorders, (which many would say are the industry standard in field audio,) just released the iQ6 iOS microphone. I spent the week with it and annoyed everyone around me by recording just about EVERYTHING.
Capsule Swap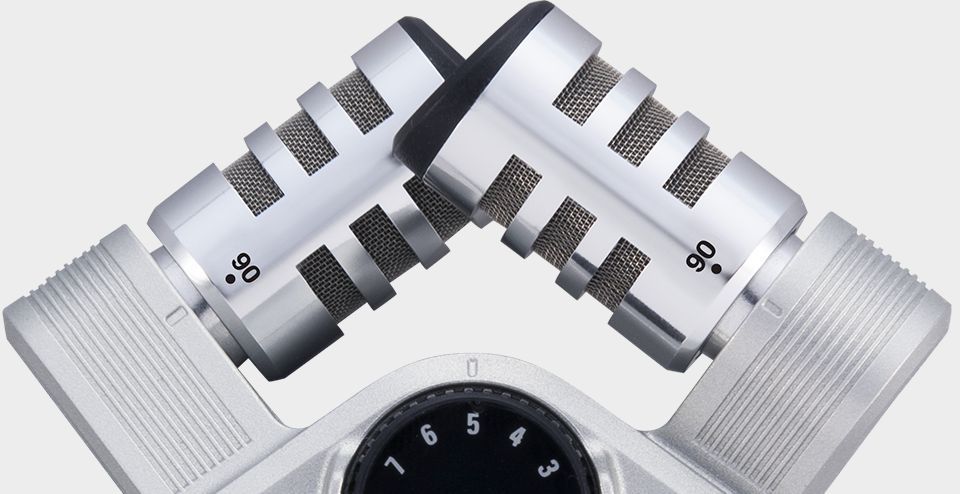 The iQ6 is essentially the X/Y recording capsule from the Zoom H4n field recorder minus the actual recorder. You attach it to your lightning iOS device, call up the free Handy Recorder App from the iTunes Store and away you go. I found the app to be wonderfully convenient, and it allows you to record in uncompressed WAV format as well as directly to AAC.

The capsule itself is well made and feels sturdy. There is a hardware gain knob on the top of it which I really appreciated (because who wants to fiddle around in a menu to find that every time you have to make an adjustment). The three-stage level meter was a nice touch as well. The microphones are configured in an X/Y 90 degree pair configuration, which ensures a perfectly in-phase stereo field.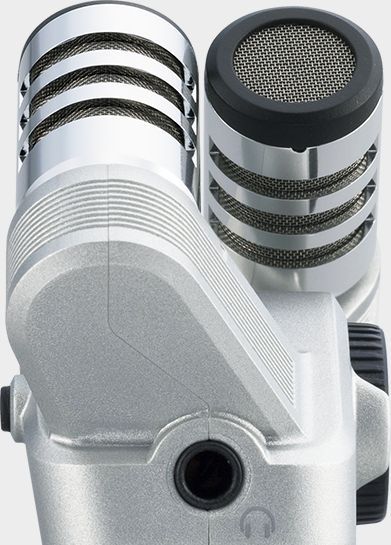 There is a headphone monitoring jack on the side which also serves as a line out. This allows you to monitor the levels while recording as well as pass the signal through to another device such as a camera. If you like, you can use that pass-through to get your camera great audio and just use the app as a 'backup' in case you're not happy with the in-camera result.

Stacking Up
I'm a big fan of the Handy Recorder series, and I own a fully 'decked out' H6 package. Now I know the iQ6 is not a copy of the XYH-6 XY capsule that comes with the H6 recorder, but I couldn't help myself—I just had to do a side-by-side comparison and find out just how close Zoom is getting us to their Handy Recorders.
Here are some quick audio samples of an acoustic guitar about 3-4 feet away from the iQ6 and H6. I set the gain knob to '5' on both capsules and stacked the iQ6 about a half inch above the Handy H6 and then recorded some strumming with both units.
iQ6:
H6:
When listening back, you can definitely hear the H6 Handy Recorder has a bit more bandwidth, but I was incredibly impressed with how close the $99 iQ6 iOS mic got me. The sound was absolutely several steps higher (actually, a whole FLIGHT of stairs!) than the on-camera mic from any DSLR and I felt confident that I could use this iOS microphone to field record live music confidently and be pleased with the result.
Am I going to eBay my H6? Not quite yet. The Zoom app is currently limited to 48 kHz WAV while my H6 can go as high as 96 kHz/24 bit. I was, however, very pleased with how the iQ6 sounded and will definitely be using it as my 'go to' iOS mic from now on.