A favorite among PC users for years, Cakewalk finally brings their flagship virtual synth to the Mac with Z3TA+2, and it was certainly worth the wait. Powerful waveshaping, smooth yet rich filters, extensive modulation options and a highly useful effects section make this handsome synth a potent tool in any digital studio.

Editor's Note: Since this review was written Cakewalk have launched a 30 day trial for Z3TA+2. Download the trial now!
The Basics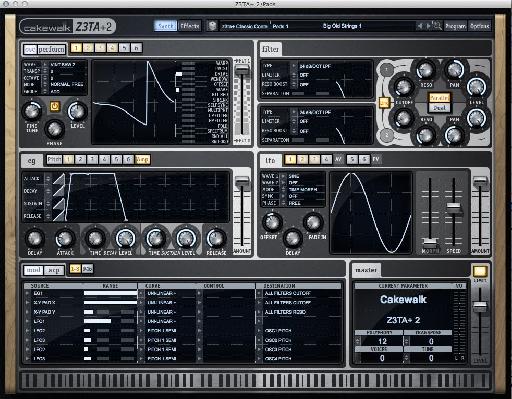 Pic 1. The slick interface is easy to understand.
For starters, the Z3TA+2 interface isn't just easy on the eyes, it's easy to navigate too. A lot of features are packed into a relatively small frame, but the logical signal flow makes everything easy to locate for anyone familiar with basic synthesis. And if that's not you, don't worry: the packaged presets offer a wide range of fantastically programmed patches ready to go as finished sounds or handy starting points.
Wavesculpting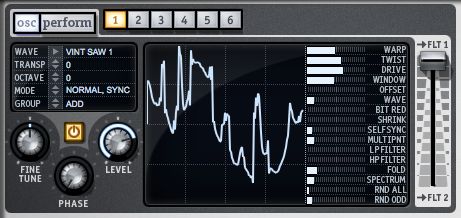 Pic 2. Sculpt new waveforms to taste by clicking and dragging.
If you're a synthesis pig like me, you're going to love the Z3TA+2 oscillator section. Not only do the 53 stock waveforms boast an impressively rich sound, but the 16 waveshaping parameters open up worlds of creative potential. Combine these waveshaping tools with the ability to manipulate each waveform visually by simply clicking and dragging in the waveform display, and it's easy to generate completely unique tones in seconds. Better yet, you can save the waveforms you've shaped for future use in your own user bank. With up to six simultaneous oscillators at your disposal, the next step is to route them through the filter section.
Filtration Station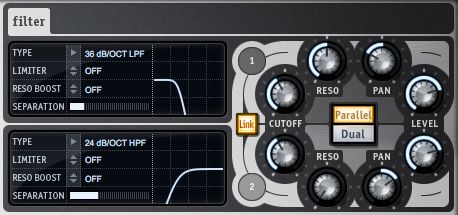 Pic 3. The versatile filter section.
Each Z3TA+2 oscillator can be routed through one of the two filters, or a combination of both, with the per-oscillator filter output slider. With 14 filter types to choose from, including standard 12dB and 24dB LP, BP and HP alongside Formant, Comb and ultra-smooth 36dB LP, there's no shortage of options to color your sound. The built-in Reso Boost function, combined with handy per-filter limiting, allows you to take advantage of extreme resonance to safely add new harmonics to your sound. The two filters can be processed in Dual mode, routing from Filter 1 into Filter 2, or in Parallel mode, functioning independently of one another. Better yet, with Link mode turned on in Parallel mode, the pan controls automatically spread each filter in opposite directions for enhanced width, and sweep both cutoff values simultaneously.
Maximum Modulation
Our first modulation source is the unique Z3TA+2 envelope generator. In addition to the default amp and pitch envelopes, we have 6 customizable envelopes available for modulation throughout the synth. These aren't just your garden variety ADSR envelopes either, since the decay parameter has a specifiable level, adding even further shaping capacity '" and the selectable curve shapes provide even more control. We also have 6 LFOs at our disposal, each with two different waves that can be chosen from 46 default LFO curves.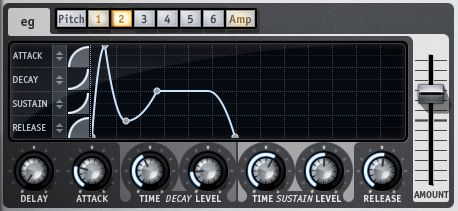 Pic 4. The envelope section has plenty to offer!
Along with the standard sync and rate controls, whichever two curves you choose can be morphed together through a number of different morph modes to create completely new LFO shapes.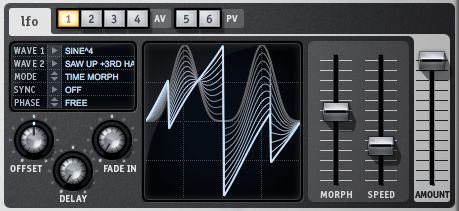 Pic 5. Use the Morph slider to create completely new LFO shapes.
Finally, the modulation matrix allows up to 16 modulation sources, including all envelopes, LFOs, plus velocity and even randomized input '" to control nearly every parameter in the synth, including filter, effect and waveshaper settings '" replete with range amount, curve type, and optional MIDI control sources too.

Pic 6. Choose your modulation destinations in the Modulation Matrix.
Effective Indeed
Every patch passes through the stellar Z3TA+2 effects bank. Featuring five distortion types (routable to discrete Filter outputs if you like), three compression modes, nine modulation effects (including three chorus modes, two flangers and four phasers), three separately sync-able and EQ-able delays, a reverb with four modes, and a parametric EQ and simulator section, whichever effects you elect to use can be routed in whatever order you like. In combination with 12 different EQ modes, I found the simulator section to be particularly powerful, with 30 different amplifier types providing a wealth of transformative processing options.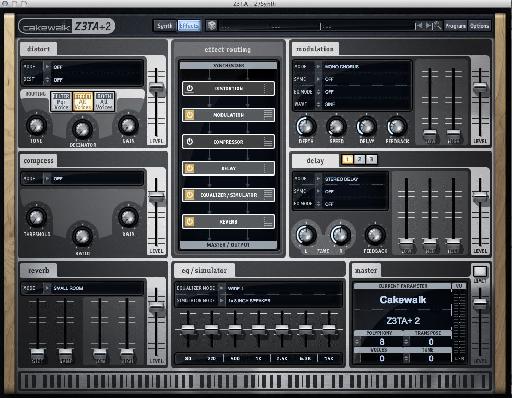 Pic 7. Z3TA+2 gives you full control over your effect chains.
Enter the Galaxy
The Z3TA+2 Performance section is a nice touch, allowing any two parameters to be controlled with an intuitive X-Y pad, along with standard pitch bend and portamento settings complemented by a unique Analog section with Burst and Drift controls.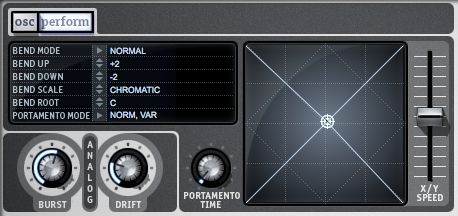 Pic 8. The Performance section.
Finally, the Master section combines standard polyphony and transposition setting with a final output level and integrated limiting to avoid unwanted distortion or clipping.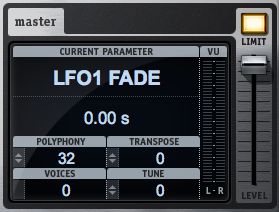 Pic 9. Common parameters are found in the Master section.

Pic 10. The powerful arpeggiator.
Without even discussing the powerful Arpeggiator or handy patch navigation, user storage, and random patch chooser, Z3TA+2 is an incredible sounding, easy to use and surprisingly CPU-efficient synth, great for creating anything from obese bass and sprightly leads to strange noise effects, expansive pads and anything in between. At only $99 USD, this inspiring plug-in is an incredible deal.
Find out more about Z3TA+2
here
.